'Panama Papers:The Aftermath' reveals 1.2mn fresh documents, including 12,000 Indians
'Panama Papers:The Aftermath' reveals 1.2mn fresh documents, including 12,000 Indians
Jun 21, 2018, 01:46 pm
3 min read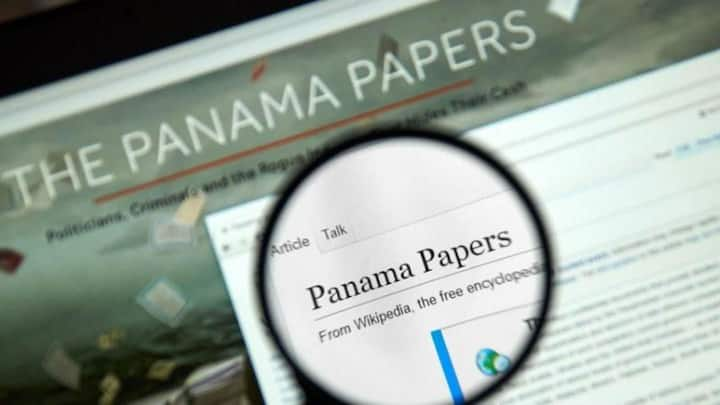 Two years after the scandalous Panama Papers leak, the whistleblowers, including the International Consortium of Investigative Journalists (ICIJ) and Indian Express, have come up with a staggering 1.2mn fresh documents. At least 12,000 of these are linked to Indians. 'Panama Papers: The Aftermath' reveals what Mossack Fonseca and its clients did after the leak, unintentionally confirming involvement of many who had denied any links.
The massive Panama Papers leak of 2016
On April 5, 2016, ICIJ, working with publications around the world, revealed 11.5mn records detailing offshore holdings of many former and present world leaders, as well as businessmen, criminals, celebrities and players. At its heart was Mossack Fonseca, a Panama-based law firm, which was controlling these operations for its clients. Over 500 Indians had been named too. Naturally, most denied the allegations.
'The Aftermath': What happened afterwards
'The Aftermath' has named many who were left out then: PVR owner Ajay Bijli and his family-members; Hike CEO Kavin Bharti Mittal; and Jalaj Ashwin Dani, son of Asian Paints promoter Ashwin Dani, among others. In messages exchanged with clients afterwards, Mossack Fonseca also confirmed several people's links, including Amitabh Bachchan, Shiv Khemka (SUN Group), KP Singh (DLF Group), and Anurag Kejriwal (politician).
What Mossack Fonseca did next implicated many
In the aftermath, it sent notices to several companies owned by Indians to submit missing information, including, in some cases, name of the beneficial owner. In other cases, it named the beneficial owner on these letters directly. It also served 90-day notices saying it would resign as agent as the client had failed to meet "due diligence requirements."
Here's how it nailed people claiming they were innocent
One recipient of Mossack Fonseca's notices was Amitabh Bachchan, who had categorically denied the allegations when his name emerged. In its communication after April'16, Mossack Fonseca named Bachchan as director of two companies- Lady Shipping and Treasure Shipping- while serving him notice. These notices came through UK-based Minerva Trust— these companies' administrator— addressing Bachchan as the director of a third company, Sea Bulk Shipping Company.
How several clients ended up implicating themselves
Then there were explicit emails sent to Mossack Fonseca. One was from Mumbai-based firm PP Shah and Associates, in connection with an offshore entity Whitefield Global Investments, whose beneficiaries are Baroda-based Chirayu Amin and family. "Huge turbulence started. We need to respond to Indian authorities asap as they've initiated inquiries based on the leaked documents which we understand are by and large correct..."
426 Indians already under the scanner, 16 prosecutions filed
Ironically, on the day of the Panama Papers leak, Mossack Fonseca "assured" its subsidiaries that "intrusions of this nature (will be) prevented from happening in the future." Yet, here we are. The Central Board of Direct Taxes is investigating 426 Indians in the case. Until June'18, Rs. 1,088cr of undisclosed wealth has been detected. Prosecutions against 16 Indians have been filed, Indian Express reports.