Salaries to be delayed as 10L bank-employees strike on pay-day
Salaries to be delayed as 10L bank-employees strike on pay-day
May 30, 2018, 09:27 am
2 min read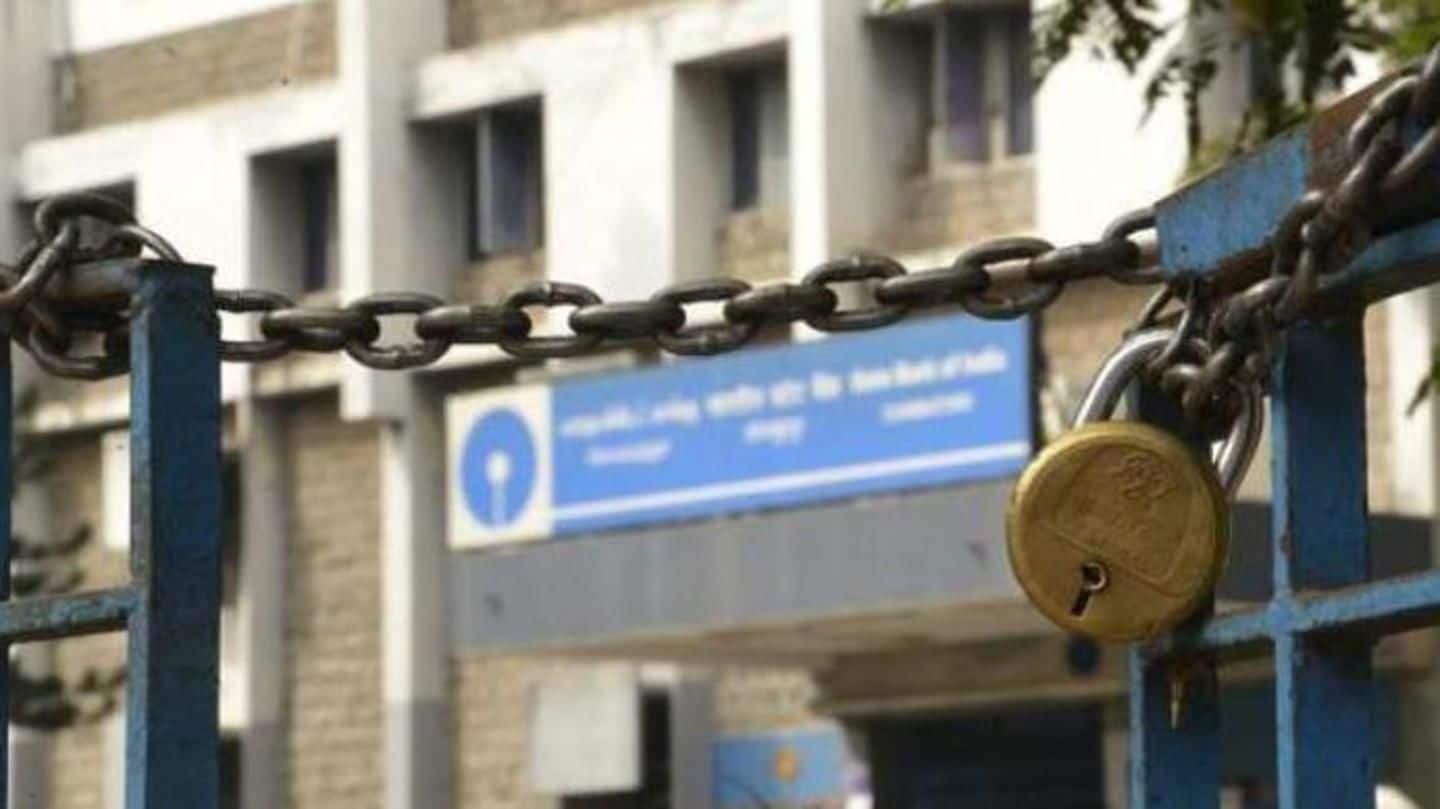 Banking services will be hit hard today and tomorrow as over 10L employees of state-run banks go on a 48-hour strike. Their prime demand is an increase in a measly 2% wage hike proposed by the Indian Banks' Association (IBA). Talks with the demonstrating United Forum of Bank Unions (UFBU) have failed till now. Normal banking operations and ATM withdrawals will be disrupted.
'Why linking employees' wage hikes with non-performing assets?'
The UFBU is angry over the proposed 2% hike, which IBA justified "in view of the (massive) bad loans." Unions, however, protested this, saying it is "not disputed that employees are contributing significantly (towards functioning of banks) through their hard work." "It is only because of provisions towards NPA that banks have booked losses, employees aren't responsible for it," UBFU convener Devidas Tuljapurkar said.
'Last wage hikes were 17.5% and 15%, now it's 2%'
"Last time (in 2012) the wage hike was 15% and prior to that it was 17.5%. To start a wage hike discussion at 2% increase is ridiculous. IBA should increase it adequately based on which we can talk further," said CH Venkatachalam, general secretary of AIBEA.
'Why leaving senior officers out of discussions?': Second demand
Another point of contention was IBA's restriction of wage negotiations to officers up to Scale-3. Bank employees are graded 1 to 7. But "currently, (IBA) is willing to consider a wage revision only for the junior employees between grade 1 and 3. Wage revision used to be composite for all. We want IBA to be transparent," Venkatachalam said.
These banks and regions will be hit the hardest
The impact will be felt on public lenders, including SBI, Indian Bank and Bank of Baroda; private banks, whose employees aren't participating, will function normally. Hence smaller towns, where presence of private banks isn't high, will face more problems. However, in states like WB and Kerala, where the union is stronger, private sector employees are worried about pressure.
You can expect timely salaries if it is transferred online
Operations at branches and ATMs will be hit. Banks have assured they will fully replenish ATMs before the strike begins, but considering salaries will be credited Thursday, they worry that the machines will run out of cash. Contrarily, digital transactions like net banking, UPI, card transactions and funds transfer won't be hampered. Venkatachalam said the IBA is willing to meet the unions after 10 days.