#CareerBytes: How to get into Indian Army after Class 12?
#CareerBytes: How to get into Indian Army after Class 12?
Written by
Ramya Patelkhana
May 30, 2018, 04:35 pm
3 min read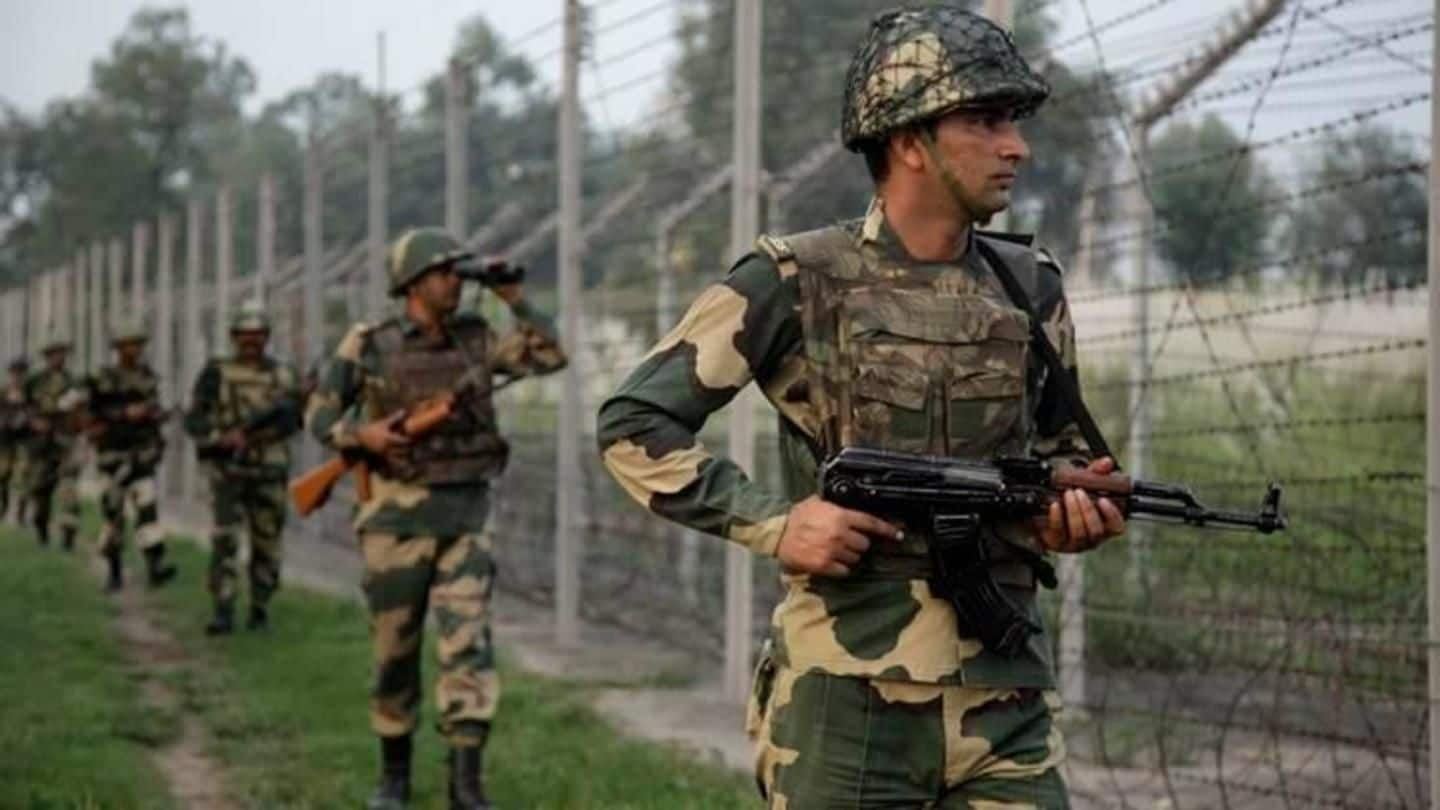 The Indian Army is the world's second-largest standing army and one of the most privileged forces, too. Serving the nation by joining the land-based Army - the largest military branch of the Indian Armed Forces - is a dream job for many. There are two ways to join the Army after completing 10+2. Here's all you need to know about them.
After Class 12, students can join Army through NDA
Those who want to join the Indian Army after 12th can join the National Defense Academy (NDA), the Indian Armed Forces' Joint Services academy. Only male candidates aged between 16-and-a-half and 19 years are eligible. Students must clear the NDA Exam held by UPSC. Those who qualify are called for SSB (Services Selection Board) interview after which they are selected for training under NDA.
Eligibility criteria for the National Defense Academy exam
Aspirants must have passed 10+2, those appearing for Class-12 are also eligible. The NDA Exam is conducted twice in a year by UPSC across all major Indian cities. NDA Exam-1 is conducted around March-April and Exam-2, around August-September. This year, NDA Exam-2 will be conducted on 9 September. Applications will begin on 6 June and close on 2 July.
Candidates receive three-year training at NDA, one-year training at IMA
Students who clear NDA Exam and SSB interview complete three-year joint-training at the NDA in Khadakwasla near Pune. They pursue BA/BSc/Bachelor of Computer Science and receive degrees from Jawaharlal Nehru University. After three years at NDA, the Indian Army cadets are sent to the Indian Military Academy (IMA) at Dehradun to receive one year of training before granting of commission.
Students can also get into Army through TES Course
Those who have passed 10+2 level exam with a minimum aggregate of 70% in Physics, Chemistry, and Mathematics are eligible for the 10+2 TES (Technical Entry Scheme) Course. Male candidates aged between 16-and-a-half and 19-and-a-half years are eligible. Applications for TES are only accepted online on www.joinindianarmy.nic.in website. Selection of candidates is based on the cutoff (PCM percentage of students) decided by Recruiting Directorate.
Applications for TES Entry are opened twice in a year
TES Entry offers four-year Bachelor of Engineering (BE) in various disciplines after which candidates are granted Permanent Commission in the Army in the Lieutenant rank. TES Entry for 90 vacancies (variable as per training capacity) is held twice a year. Applications for TES-1 open around November-December and for TES-2, around May-June. In 2018, TES-2 applications will be accepted from 16 May to 14 June.
What happens once the students are shortlisted for TES?
Candidates shortlisted for TES are called for the SSB interview at one of the selection centers in Bhopal, Bengaluru, Allahabad or Punjab. The duration of SSB interview is five days; candidates need to go through psychological tests, group tests, and an interview. It is conducted in two stages and those who qualify are selected (depends on number of vacancies) for the pre-commission training.
TES Course consists of four-year pre-commission training, one-year post-commission training
Under TES Entry, pre-commission training comprises two phases: one-year basic training at Officers Training Academy (Gaya) and three years at College of Military Engineering (Pune)/Military College of Telecommunication Engineering (MP's Mhow)/ Military College of Electronics & Mechanical Engineering (Telangana's Secunderabad). After four years, they are commissioned into Indian Army and awarded the Lieutenant rank. Next, they undergo one-year post-commission training at CME Pune/MCTE Mhow/MCEME Secunderabad.