Bareilly man sets up 'PadBank,' distributes sanitary napkins for free
Bareilly man sets up 'PadBank,' distributes sanitary napkins for free
Mar 22, 2019, 12:02 am
2 min read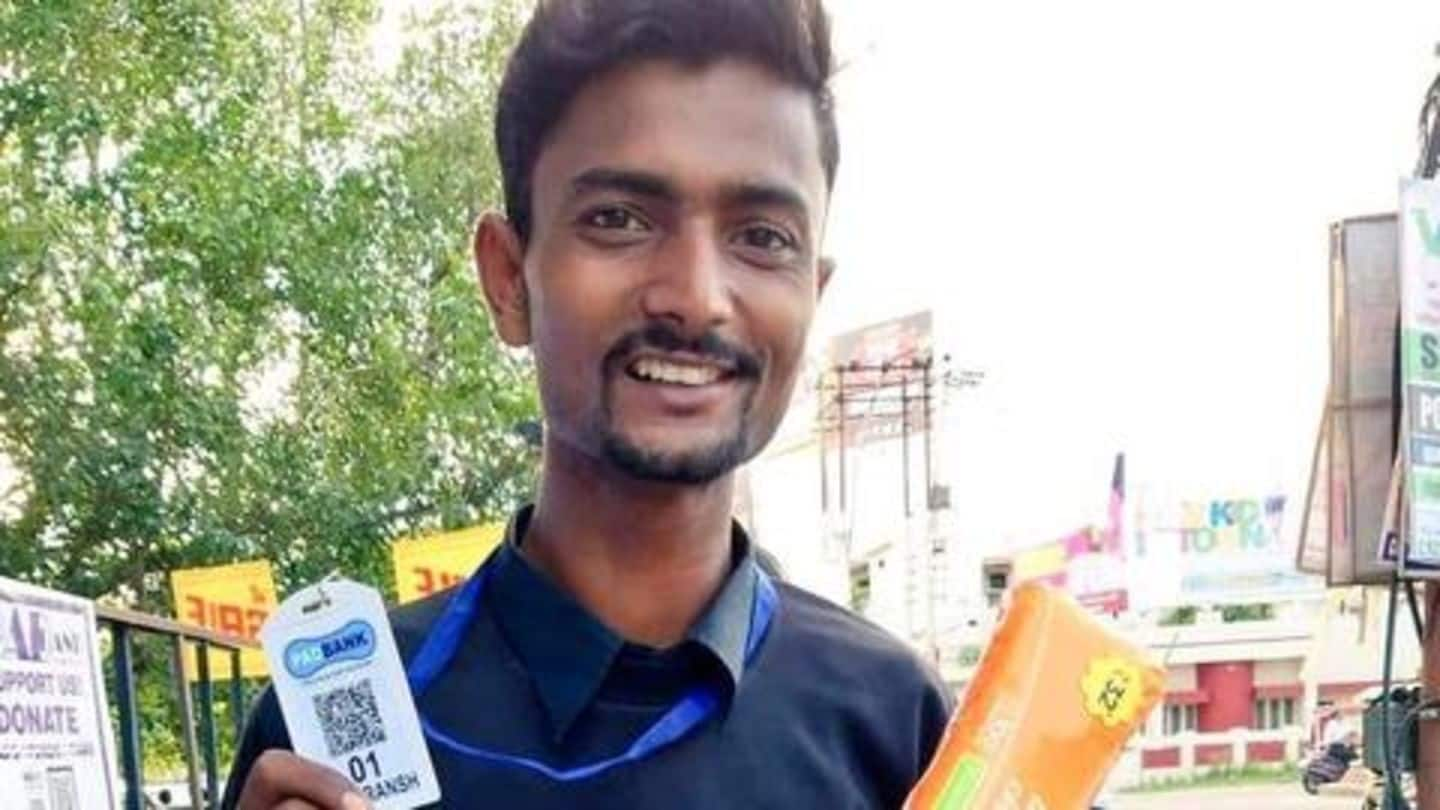 Despite being a completely natural biological process, menstruation is often brushed off as a taboo topic in the Indian society, particularly among the uneducated rural masses. Our claim to be a progressive society stands in clear contradiction to our shame in talking about periods. Fighting this long-neglected concern, Chitransh Saxena of Bareilly established a 'PadBank,' to spread menstrual awareness among women. Here's his story.
Chitransh and team have distributed 1,500 packs of sanitary napkins
Notably, Chitransh, along with his team, has carried out more than 19 pad donation drives. They have distributed 1,500 packets of sanitary napkins (which translates to 12,000 pads) to 148 girls and women as beneficiaries.
'Every woman has the right to a safe period'
Chitransh's worry about poor women's menstrual hygiene led to this initiative. "While several initiatives dealt with charity in food, clothes, and money, I decided to work in the space of menstrual hygiene. The topic is often treated as a taboo when it is a natural phenomenon, but I believe that every woman has the right to a safe period," Chitransh told The Better India.
Awareness drives haven't been easy but surely fruitful, says Chitransh
According to Chitransh, the awareness drives haven't been easy but surely fruitful. "They (women) spoke to us about the unhygienic substitutes they used like use-and-throw cloth, polythene, cotton, and even jute bags. We educated them about how these alternatives could cause infections in the long run and distributed our first set of free pads to them," recounts Chitransh.
How does the PadBank work?
As the name suggests, the organization works the way a regular bank does. Every woman under the scheme is issued a passbook which carries their photo ID and details, along with check-boxes for each month. "Every month, we give them a pack of eight pads free of cost and tick the box against the respective month," explains Chitransh.
PadBank is bringing a change of mindset
"Today, every month, these women openly approach us, regardless of whether the team member (serving them) is male or female, asking for pads. That is a big mindset change," concludes Chitransh.