Low-pressure in Bay of Bengal may intensify into depression: Report
Last updated on
Oct 07, 2018, 08:16 pm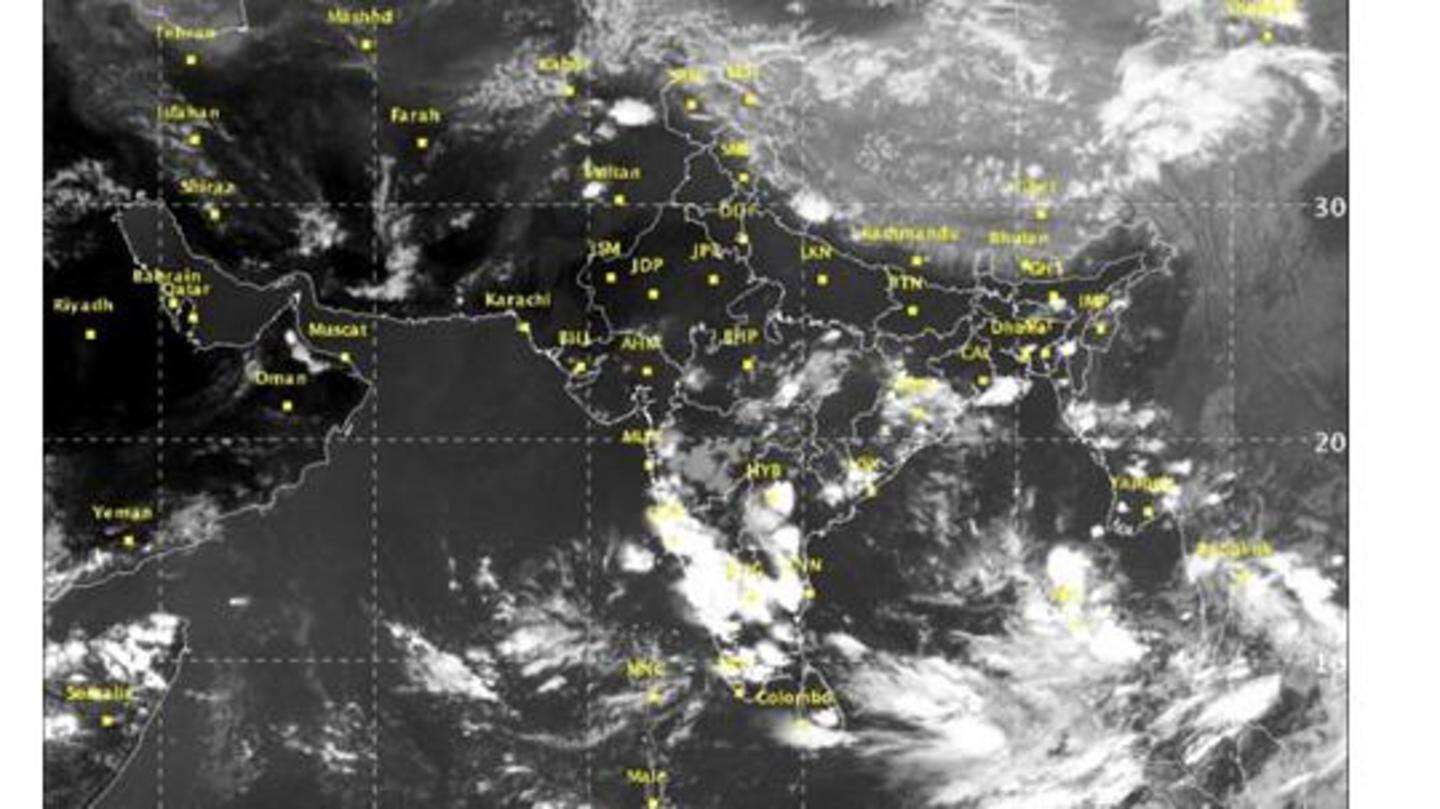 A well-marked low pressure has formed in the Bay of Bengal and it is expected to intensify into a depression in the next 36 hours, the Regional Meteorological Department (RMD) in Chennai said on Sunday. The weather office has cautioned the fishermen against venturing out to the South and the Central areas of Bay of Bengal till October 9.
Due to low pressure, places in TN received moderate rainfall
"A new low pressure has formed North of the Andaman and Southeast of the Bay of Bengal. This is expected to further intensify into a depression and move towards the Odisha coast in the next 72 hours," RMD Deputy Director General, S Balachandran said. Under the influence of the low pressure, most places in Tamil Nadu registered moderate rainfall in the last 24 hours.
Rainfall received in various parts of Tamil Nadu
Sankarankovil and Ambasamudram received 8 cm each, Tiruppur and Tenkasi 7 cm each, while Kothagiri, Senkottai, Pudukottai and Tiruppuvanam, each received 6 cm of rainfall, Balachandran said. For the next 24 hours, moderate rainfall is expected in several parts of Tamil Nadu and Puducherry while places like Kanyakumari, Tirunelveli, Dindigul, and Theni might receive heavy rainfall, he further added.
Fishermen advised not to venture into South, Central Arabian Sea
For Chennai and its neighboring areas, there may be light to heavy rainfall in some places in the next 24 hours. The prevailing climatic conditions favor the onset of the northeast monsoon in the state, Balachandran said. The fishermen have also been advised not to venture into the South and the Central Arabian Sea till October 12, he said.
The location of the deep depression
The RMD Deputy Director General said the deep depression in the South Arabian Sea presently lay 920 km North West of Minicoy Islands of Lakshadweep and was expected to intensify into a cyclone in the next 24 hours and move towards Oman.