Bengaluru railway official, who 'hid' coronavirus-infected son, suspended
Bengaluru railway official, who 'hid' coronavirus-infected son, suspended
Written by
Siddhant Pandey
Mar 20, 2020, 04:05 pm
3 min read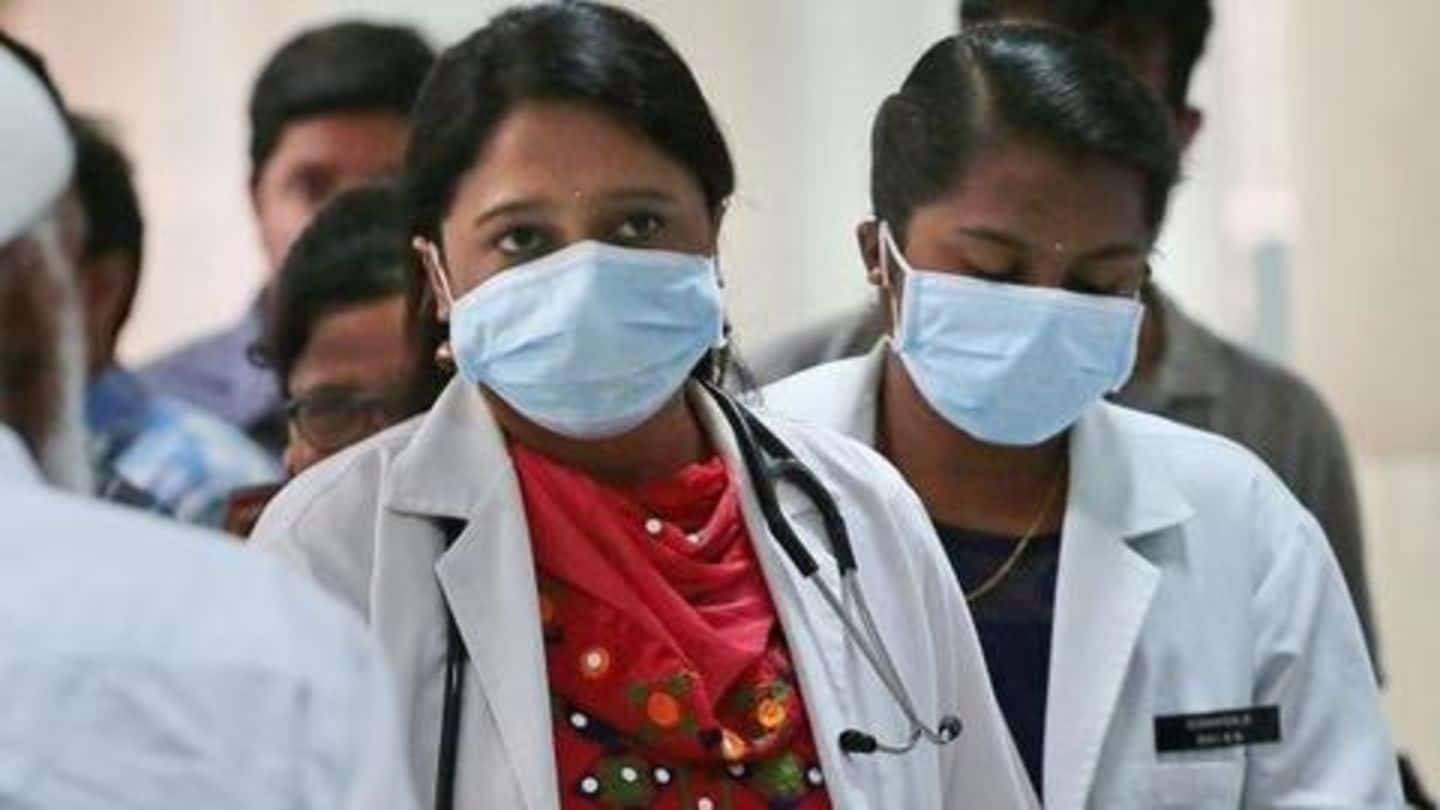 The South Western Railways (SWR) has suspended a railway official for allegedly hiding her son, who has been tested positive for the coronavirus disease (COVID-19). The official's 25-year-old son had reportedly returned to Bengaluru on March 13 from Europe and tested positive for COVID-19 on March 18. Efforts are on to trace and isolate the people who came into contact with the official's son.
SWR General Manager ordered railway official's suspension on Thursday
According to The News Minute, the railway official who allegedly hid her son has been identified as Assistant Personnel Officer (Traffic) Nagalatha Guruprasad. She was suspended per an order issued by SWR General Manager Ajay Kumar Singh on Thursday. Nagalatha had housed her son at the Officers Rest House after he landed at the Kempegowda International Airport in Bengaluru on March 13.
Official's son reached Bengaluru last Friday; was advised home quarantine
Due to the emergence of Europe as the new epicenter of the COVID-19 outbreak, the official's son was advised a home quarantine upon landing in Bengaluru. However, Nagalatha chose to quarantine him at the government rest house frequented by railway officials "posing a potential public health hazard," SWR Public Relations Deputy General Manager E Vijaya said. He tested positive for COVID-19 on March 18.
Rest house sealed; guests being contacted, isolated
The 17-room rest house where the 25-year-old stayed has been sealed and fumigated, IANS reported. The Bengaluru railway division is also contacting the people who stayed at the rest house after March 13 and others who may have come into contact with the COVID-19 patient. Reportedly, Nagalatha has also been isolated and the employees working in the personnel section with her have been screened.
Bengaluru civic body official says 25-year-old made the right choice
Interestingly, a Bruhat Bengaluru Mahanagara Palike (BBMP) official told TNM that the 25-year-old made the right choice since his home is in Hubballi and he may have spread the disease while traveling to his residence. "Even for the cab he took, he noted down the driver's name and address. He has given all the details," the official said.
Nagalatha took leave from work on Monday, Tuesday: Railway officials
The 25-year-old also did not leave his room, the official said. Meanwhile, railway officials told TNM that Nagalatha also took leave from work on Monday and Tuesday, to avoid physical contact with the staff, contrary to some media reports.
Globally, 10,000 have died from COVID-19, including 4 in India
First detected in China's Wuhan city in December, COVID-19 is caused by a novel coronavirus called SARS-CoV-2. It has killed 10,000 and sickened nearly 2.5 lakh people globally. In India, 195 cases have been reported, out of which, 19 have recovered and four have died. COVID-19 causes flu-like symptoms, including fever, cough, and breathing difficulties. Severe cases witness pneumonia, multiple organ failure, or death.