Over 1,000 students expelled in Bihar for mass cheating
Over 1,000 students expelled in Bihar for mass cheating
Written by
Shiladitya Ray
Feb 17, 2018, 06:32 pm
2 min read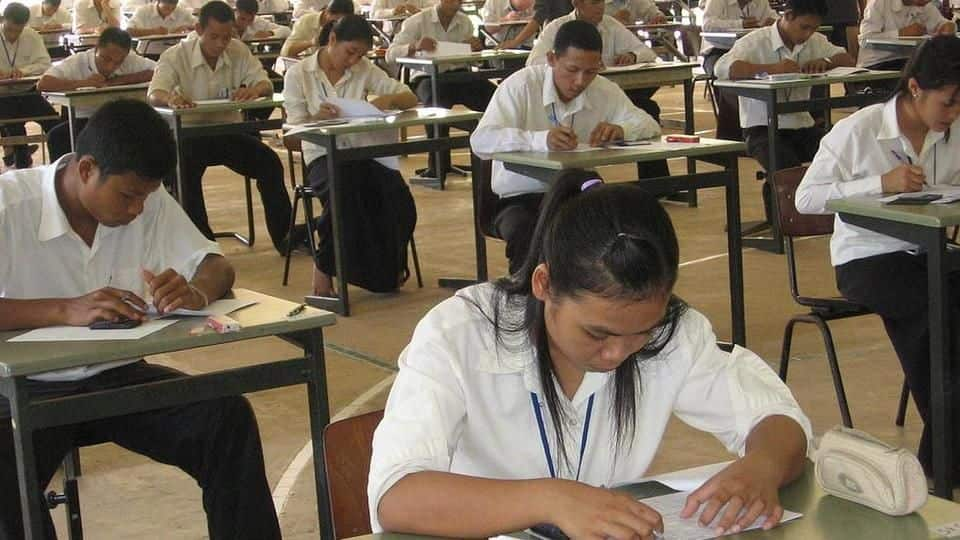 Over 1,000 students were expelled in Bihar after reports of mass cheating in the Class 12 board examinations emerged. Anand Kishore, the Chairman of the Bihar State Education Board (BSEB) said that the students had been expelled for "adopting unfair means". 25 fake examiners were also caught, and FIRs were lodged against guardians who helped their wards cheat. Here's more on it.
Despite strict measures, mass cheating continues in Bihar
Over 112,07,986 took the BSEB Class 12 examinations this year in 1,384 centres across Bihar. The chairman of the BSEB had earlier claimed that this year's examinations had been conducted in a fair manner and that mass cheating was a "thing of the past". Earlier, around February 6th and 7th, a total of 116 students were expelled, and one arrested for cheating and fraud.
An example of fraud in Bihar's board exams
Cheating is not a new phenomenon in Bihar. Last year's BSEB Class 12 Arts topper turned out to be a 42-year-old man who had faked his age to take the test. The man was arrested on charges of fraud.
Meanwhile, UP government is taking strict measures to control cheating
Meanwhile, in Uttar Pradesh, Yogi Adityanath's government initiated a strict crackdown on cheating during this year's board exams. As a result of exams being conducted under strict vigilance, the agents who write exams on behalf of students for money were nowhere to be seen. However, over five lakh students left the Class 10 and Class 12 board exams midway due to the strict vigilance.
Yogi's government used intelligence units to check education mafia's activities
The Yogi Adityanath government, apart from employing strict vigilance in exam halls, installed CCTV cameras in several examination halls. They also made use of a Special Task Force (STF) and local intelligence to keep activities of the education mafia in check.