"Cop said he would tear my beard" Journalist detained; released
"Cop said he would tear my beard" Journalist detained; released
Written by
Siddhant Pandey
Dec 21, 2019, 02:46 pm
4 min read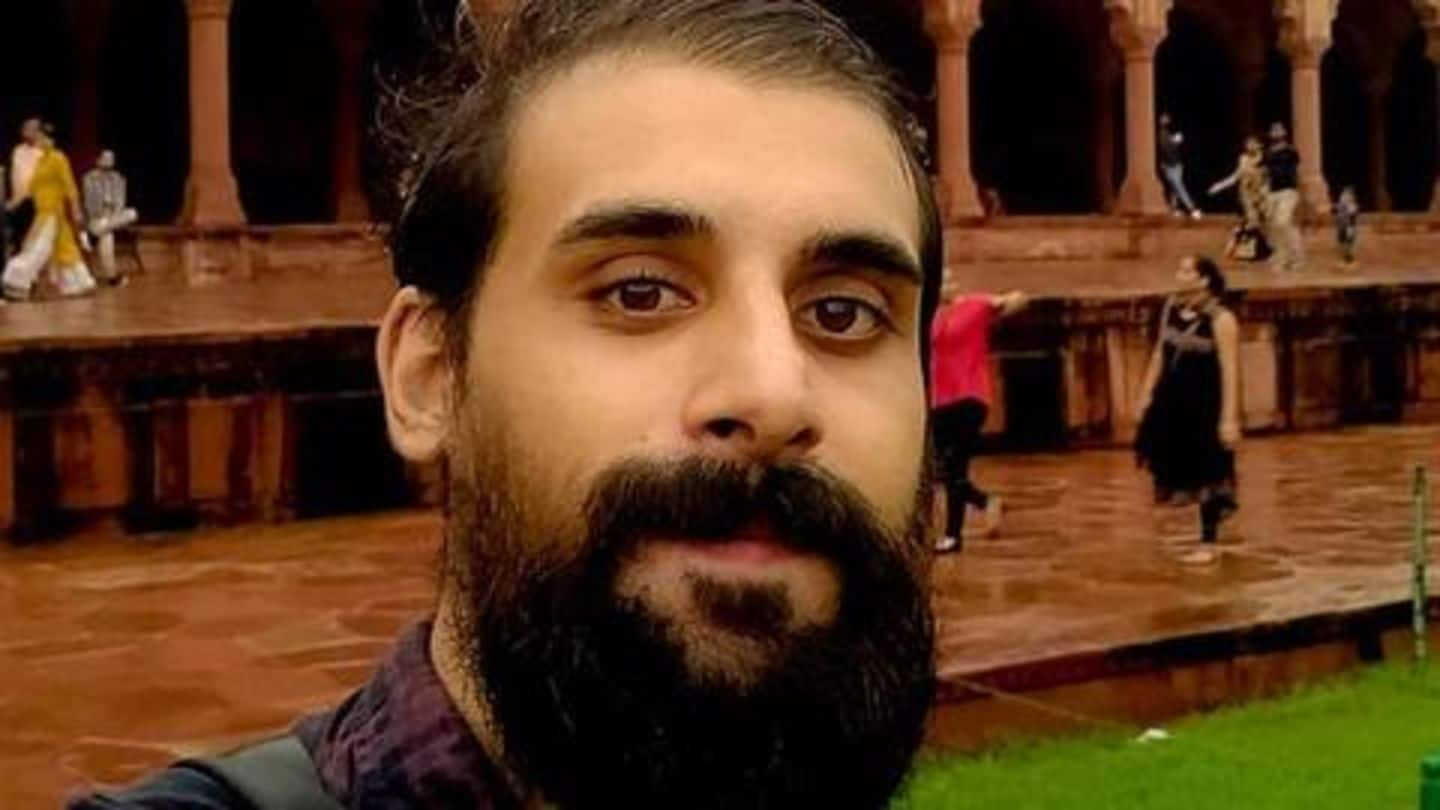 As protests against the Citizenship Amendment Act raged across the nation, the situation in Uttar Pradesh seems to have gotten out of hand. Since Thursday night, over 3,000 have been arrested and 11 people killed in UP, while orders prohibiting assembly of over 4 persons were enforced. Amid all the ruckus, a journalist was picked up, detained as a "key conspirator." Here's his account.
'The Hindu' UP correspondent was detained along with activist friend
Omar Rashid, an Uttar Pradesh correspondent for 'The Hindu', was sitting at a dhaba outside the Uttar Pradesh BJP office in Lucknow when four men in civil dress barged in, the journalist recalled in a first-person essay. Rashid said he identified himself as a journalist, however, the men took his phone and forced him and his activist friend, Robin Verma, into a police jeep.
Police threatened to book me for criminal conspiracy: Rashid
The duo was taken to the Hazratganj police station, Rashid said, where Verma was allegedly thrashed with a leather belt. Rashid said the police threatened to book him under IPC Section 120B (criminal conspiracy) when he protested against his detention. The police told him that they had evidence indicating that he was an arsonist responsible for the vandalism of public property during CAA protests.
'You are a suspect,' Rashid was told
Rashid said he reiterated he was a journalist covering the protests and showed them his identification. "One of [the cops] knew me as a journalist but that obviously was not considered," Rashid wrote in The Hindu, adding "'You are a suspect,' I was told."
'My Kashmiri background was referred to several times'
Rashid was allegedly told that he should keep his journalism to himself in abusive Hindi. "My Kashmiri background was referred to several times," he said. Meanwhile, Verma, who continued to be beaten up, was also accused of destruction of public property, the journalist recalled. The two were then taken to the Sultanpuri police outpost, where Rashid was asked where he was hiding some Kashmiris.
Cop threatened to tear out my beard, thrash me: Rashid
Rashid said he was photographed as a suspect and a cop in protective gear threatened to "set him right." The cop asked about the "Kashmiris" again and threatened to tear out Rashid's beard and thrash him. He was called to Hazratganj Circle Officer's office where he was asked if he felt regret over the violence. When he said he did, the CO disbelieved him.
'CMO informed; cops went from abusing to apologizing'
Rashid wrote, "By then, the information had reached the CMO. The same cops who abused and intimidated me earlier now apologized to me and tried to explain that I was picked up due to a 'confusion.'" He added, "This was despite the fact that I had identified myself as a journalist from the very first moment. The police then let me off."
Rashid's detention a misunderstanding; communal slur claim incorrect: CMO
Additional SP (East) Suresh Chandra Rawat told The Indian Express that he wasn't aware of Rashid's detention. UP CM Yogi Adityanath's media adviser Mrityunjay Kumar claimed Rashid didn't mention any communal slurs to him, claiming the allegations were "wrong." Kumar said, "I spoke to editors at The Hindu. It happened due to a misunderstanding in the kind of atmosphere there is at the moment."
What happened during protests in Uttar Pradesh
In Uttar Pradesh, protests took a turn for the worst as 11 people were killed, some from bullet injuries. Meanwhile, Director-General of Police OP Singh denied that a single shot was fired. A violent mob vandalized a police post and also torched a News18 OB Van in Lucknow, where 350 people were arrested. Others, including prominent activists Mohd Shoaib and SR Darapuri, were detained.