Anti-CAA stir: 15 arrested over Daryaganj violence, detained minors released
Anti-CAA stir: 15 arrested over Daryaganj violence, detained minors released
Edited by
Shikha Chaudhry
Dec 21, 2019, 02:11 pm
3 min read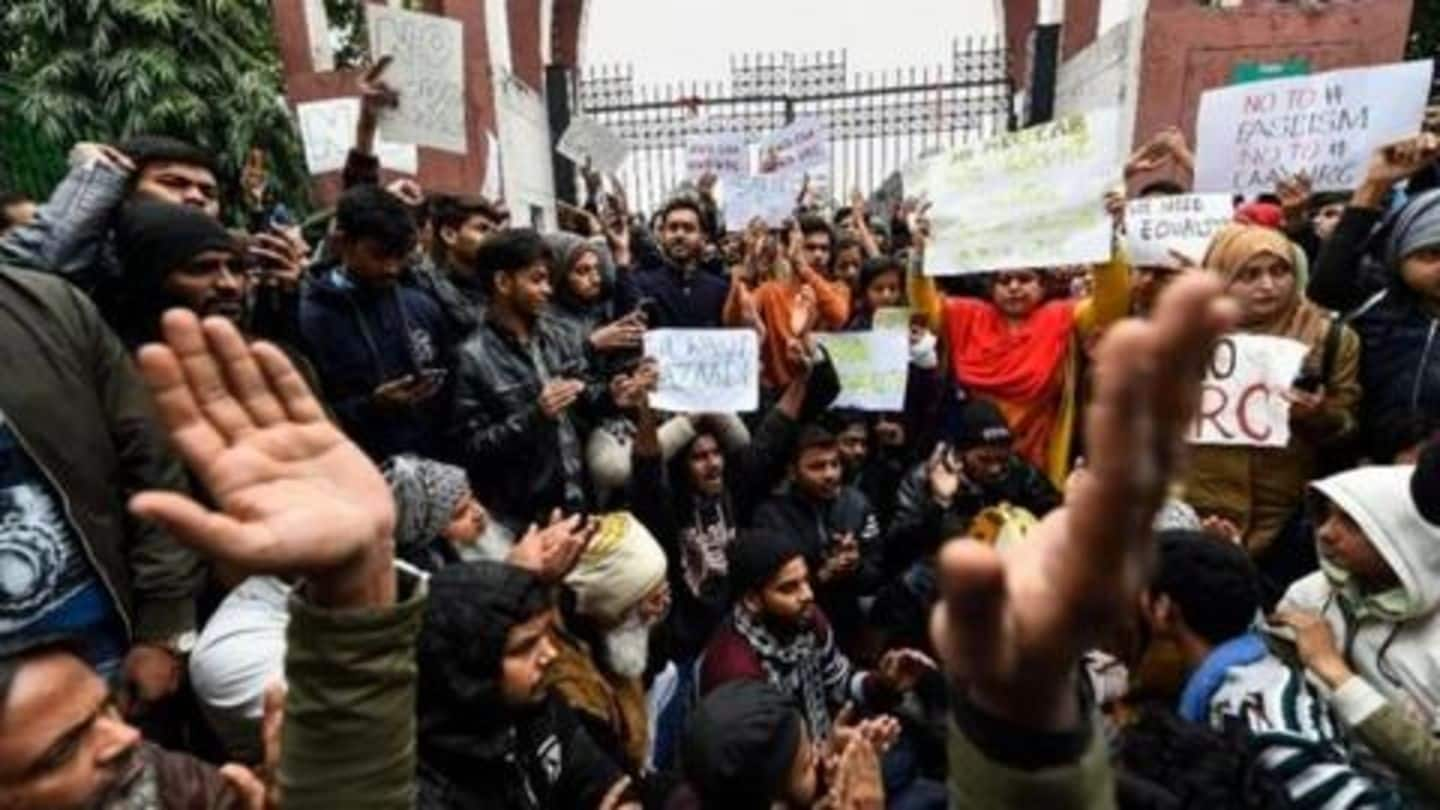 Late last evening, Daryaganj in Old Delhi became the epicenter of tensions after almost 40 people, including minors, were detained. The people were taken into custody after a protest against the new law on citizenship took a violent turn. And now in a recent development, Delhi police arrested 15 people for being involved in the violence. Here's what went down.
Backstory: A day of peaceful protest ended on violent note
Yesterday protests against the Citizenship Amendment Act remained largely peaceful. After Friday prayers, hundreds gathered at Jama Masjid, raised slogans but no untoward incident was reported. Later, protesters decided to march towards Jantar Mantar and were stopped by police near Delhi Gate. There, Daryaganj residents joined them and those agitating threatened to move past barricades. Subsequently, cops called anti-riot vehicles.
After vehicle was set on fire, cops retaliated
According to police, protesters torched a car in the area and pelted stones at officials, forcing them to use "mild force". "We used mild force and water cannon, didn't lathi-charge protesters or lob tear-gas shells. Many of our personnel have been injured," Delhi Police PRO Mandeep Singh Randhawa said. But visuals from the spot painted a different picture. It showed people suffered grave injuries.
Lawyers, not allowed to meet detainees, approached magistrate
Acting "swiftly", cops detained 40, including eight minors, a move which was widely criticized by social media users. As lawyers weren't allowed to meet detainees, they knocked on the doors of Chief Metropolitan Magistrate Arul Verma. Thereafter, Verma pulled up the police for detaining minors and said it shouldn't have happened in the first place. He also ordered that injured should be given medical aid.
Minors, aged between 14 and 15 were detained
Among the 15 arrested, 10 were nabbed initially and rest later. The remaining people have been released, claimed reports. Reportedly, the minors, who suffered at the hands of police, were only 14-15 years old. The injured were taken to Lok Nayak Jai Prakash Narayan Hospital for treatment. It's important to highlight that both residents and cops said the violence was a handiwork of "outsiders".
Outsiders started violence, said Jama Masjid resident
"Ours was a peaceful protest that we had organized against the government to demand scrapping of the amended citizenship law. All of us had decided not to involve in any violence or attack the police," a Jama Masjid resident was quoted by HT.
But, why are people protesting? What is CAA?
The amended Citizenship Act or the CAA makes it easier for six persecuted religious minorities from Bangladesh, Afghanistan, and Pakistan to get an Indian citizenship. The religious minorities listed in the Act are Hindus, Sikhs, Buddhists, Jains, Parsis, and Christians. However, the Opposition and the critics say that the exclusion of Muslims makes the Act unconstitutional and divisive.