Cabinet okays plan to electrify 13,000 route kilometers of rail-tracks
Cabinet okays plan to electrify 13,000 route kilometers of rail-tracks
Written by
Anjana Raghav
(PTI desk)
Sep 12, 2018, 06:35 pm
2 min read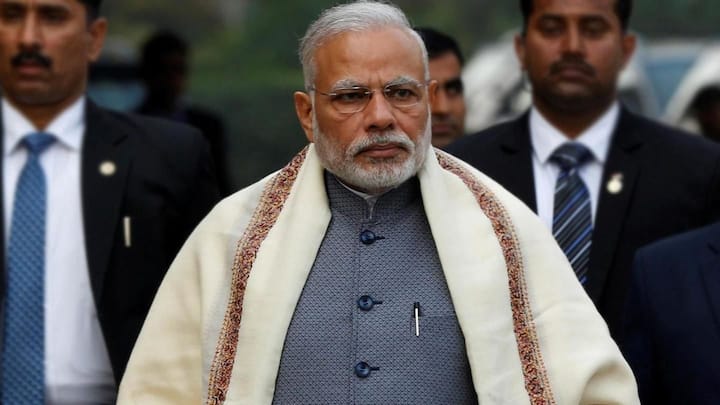 The Cabinet Committee on Economic Affairs, chaired by Prime Minister Narendra Modi, approved a proposal for electrification of the last leg of more than 13,000 route kilometers of railway tracks today, a statement from Railways Ministry said. The remaining un-electrified broad gauge routes comprising 108 sections, covering 13,675 route kilometers (16,540 track kilometers) has been approved at a cost of Rs. 12,134.5cr, it said.
Electrification is likely to be completed by 2021-22
The electrification of railway tracks is likely to be completed by 2021-22. The major trunk routes on the railway network have already been electrified and are operational. "Considering the requirement for seamless operation of rail traffic across the network, it is necessary that the bottlenecks created by the need to change traction are done away with," the statement said.
Proposed electrification will improve average speed of trains: Ministry
"The proposed electrification, which is mainly for missing links and last mile connectivity, will increase the operational efficiency, enhance line capacity, and improve the average speed of trains," the statement said. After the planned electrification, there would be an estimated reduction in the consumption of high-speed diesel oil by about 2.83bn liters per annum and a reduction in greenhouse gas emissions, it said.
Railways likely to save Rs. 13,510 crore per annum: Ministry
At present, around two-thirds of freight and more than half of passenger traffic in Indian Railways move on electric traction. However, electric traction accounts for just 37% of the total energy expenses of the national transporter. Due to this advantage, post-electrification, Railways is likely to save Rs. 13,510cr per annum in fuel bill and the same will improve its finances, the statement said.