Barring Pakistan, RSS to invite 60 nations for lecture series
Barring Pakistan, RSS to invite 60 nations for lecture series
Sep 12, 2018, 06:26 pm
2 min read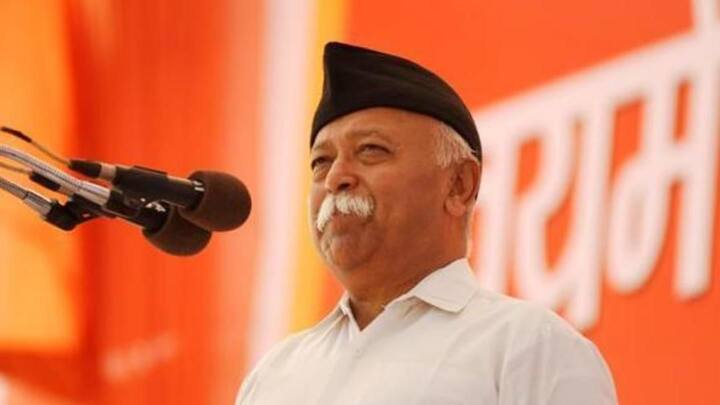 A three-day lecture series of the Rashtriya Swayamsevak Sangh (RSS) will start in New Delhi from September 17, for which invitations are likely to be sent to 60 nations. However, the list of nations doesn't include Pakistan. It houses China though. Apart from these countries, national and regional political parties will also be invited for the event, which will feature speeches by Mohan Bhagwat.
Pakistan promotes terror, kills Indian soldiers on border: RSS member
About not extending an invitation to Pakistan, a functionary said the country promoted terror and killed Indian soldiers on the border. He added since China has 'cultural similarities with India', it will get invited, and so will other Asian nations. Notably, RSS Delhi unit chief Rajiv Tuli didn't comment on not inviting Pakistan. Reportedly, industrialists, representatives of media and other sectors have also been invited.
Through event, RSS hopes to explain what it stands for
Spanning three days, the event is RSS' attempt to explain its perspective towards matters of national importance. Regional parties like DMK, TMC, SP, which have targeted RSS' brand of politics in the past, will also be invited, to clarify the outfit's ideology. Notably, this is the first such event organized by RSS to speak about its stand on various issues.
RSS member explains what the event will be all about
"The Lecture series has been organized in this context where Sarsanghachalak Shri Mohan Bhagwat Ji will present RSS's view on various contemporary issues of national importance," RSS All India Prachar Pramukh Arun Kumar had said in a press meet on August 27, announcing the event.
From RSS' ideology to communalism, Bhagwat to speak on all
On the first day of the event, Bhagwat will speak about the organization, its ideology and activities. The next day, the RSS chief will express his opinion on matters like reservation, communalism etc. Written questions will be collected from members of the audience on the first two days, which Bhagwat will answer on the third day, an RSS functionary told IE.