#HealthBytes: Tips to help you stay healthy, this festive season
#HealthBytes: Tips to help you stay healthy, this festive season
Sep 12, 2018, 06:14 pm
2 min read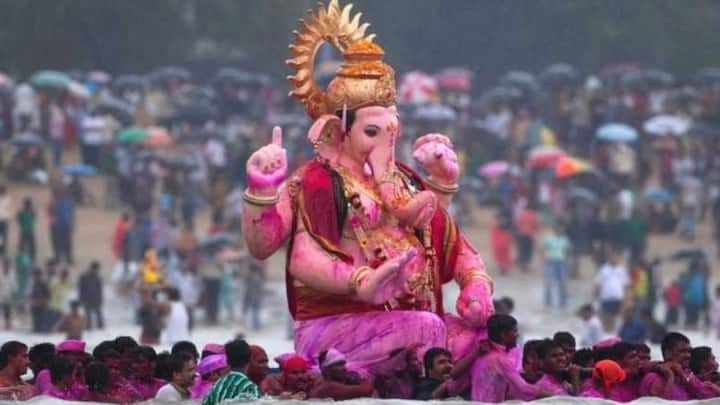 One thing that's an inevitable part of our festivals is the delectable food and the mouth-watering desserts. It's Ganesh Chaturthi tomorrow, and the auspicious occasion brings with itself delightful laddoos and modaks to munch on. And the story doesn't just end there, it marks the beginning of a string of festivals to come. Here's how you can stay healthy, this festive season.
Stick to healthy snacking during festivals
Of course those platefuls of sweets, oily pakoras and kachoris seem irresistible, but for the sake of your own good health this festive season, stick to healthy snacking. Opt for oats porridge, fruit salads, and juices, before heading to events and your friends' and relatives' home. You may also grab a handful of nuts while heading out, to avoid unhealthy eating.
Drink plenty of water; indulge, but in limit
Drink water: Keep drinking water and stay hydrated so you can brush off the urge to drink aerated and soda drinks when they come your way. Smaller portions: Remember that it's okay to give yourself the freedom of indulging from time to time, but make sure to ask for smaller portions, so you can stay safe from pounding on unwanted kilos.
Go for balanced meal schedules, detox days and fasting
Always try to balance your meal weightage for the day, implying that if you've had a heavy lunch, go for a light dinner and vice-versa. Plan a detox day once in a while, on such days, opt for healthy options like fruits, smoothies, teas, soups, and salads. Also, make time for fasting so to allow your body to detox and start afresh.
Importance of exercising regularly during festive season
It's extremely important to not let go of your exercise routine during the festive season. All that unhealthy eating is going to ruin your weight loss and fitness plans, if you don't workout regularly. Simple aerobic exercises like running, biking, and swimming regularly can help.