Sugarcane causes diabetes, grow other crops too: Adityanath tells farmers
Sugarcane causes diabetes, grow other crops too: Adityanath tells farmers
Sep 12, 2018, 06:02 pm
1 min read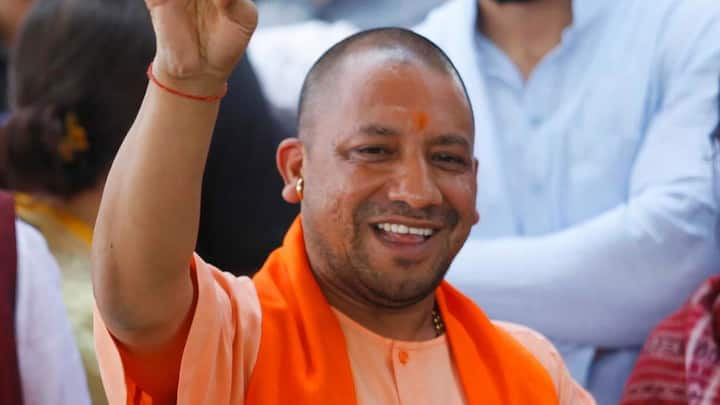 At a road inauguration rally in Baghpat, Uttar Pradesh Chief Minister Yogi Adityanath told farmers to not only grow sugarcane but other crops as well. His weird reason? He explained overgrowth leads to over-consumption which in turn makes way for diabetes. Notably, the key crop of Baghpat is sugarcane, and UP contributes 38% of the country's total sugar production. Here's more on what he said.
Adityanath makes an appeal to farmers of state
"Excess production of sugarcane leads to excess consumption, which, in turn, causes sugar (diabetes). The market in Delhi is good for you people. If you cultivate other crops and different types of vegetables, it will be beneficial for the state," Adityanath said.
Adityanath hopes farmers remember how diabetes is caused
#WATCH: "You must start growing other crops besides sugarcane. Excess production of sugarcane leads to its more consumption, which, in turn causes sugar (diabetes)," says CM Yogi Adityanath at a road inauguration programme in Baghpat.(11.9.18) pic.twitter.com/6dIVAiW9zj

— ANI UP (@ANINewsUP) September 12, 2018
Further, Adityanath says mill owners have to clear dues
Further, Adityanath said if mill owners fail to clear dues of sugarcane farmers by October 15, they will be taken to task. "Our aim is to bring the poor and farmers in the mainstream," he said. According to an India Today report, dues of sugarcane farmers rose to Rs. 21,000 crore this year, and Uttar Pradesh alone accounted for Rs. 12,000 crore in it.