After NRC, Amit Shah promises illegal immigrants' expulsion across India
After NRC, Amit Shah promises illegal immigrants' expulsion across India
Written by
Siddhant Pandey
Sep 09, 2019, 06:31 pm
3 min read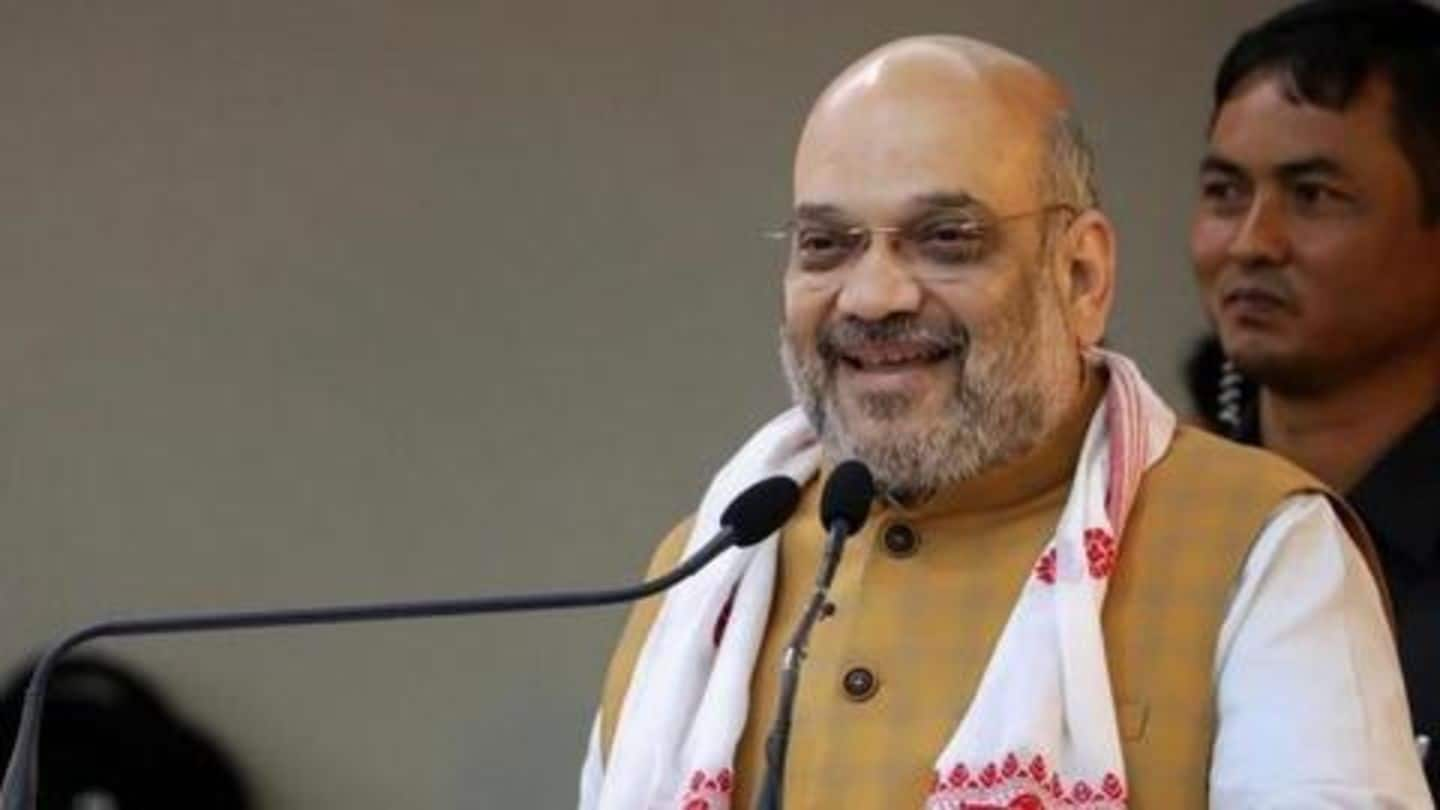 Over a week after the final National Register of Citizens (NRC) list was released in Assam, Union Home Minister Amit Shah said today that the Centre plans to eradicate illegal immigrants from the entire country. The Home Minister made the statement while addressing the fourth conclave of the BJP-led North-East Democratic Alliance (NEDA) in Guwahati. Here's more on what Shah said.
Shah blamed Congress for prolonged militancy in Northeast
According to PTI, Shah said at the NEDA conclave, "Our intention is to expel illegal immigrants from the entire country and not just Assam." The minister also blamed the rival Congress party for the prolonged militancy in the region. He said that the successive Congress rule had "sowed the seeds of strife in the Northeast" and it believed in a divide and rule policy.
At the conclave, NE Chief Ministers opposed Citizen (Amendment) Bill
Meanwhile, Chief Ministers of the Northeastern states expressed concerns about the controversial Citizenship (Amendment) Bill. Nagaland CM Neiphiu Rio said, "We believe it will change the demography of the North East. We need to understand the ground situation." Rio said that all Northeastern states had resolved to not let the legislation affect them, and hoped Shah and the Centre would "listen to us."
Political parties supporting Bill on verge of suicide: Mizoram CM
Seeking the Northeast's exclusion from the Bill's influence, Mizoram Chief Minister Zoramthanga said all political parties supporting it are on the "verge of suicide." Zoramthanga requested Shah to "look into the vulnerability of the region." He said, "The Citizenship Bill is a very sensitive issue here. In most of the states where political parties supported it, they are on the verge of suicide."
Meghalaya CM Conrad Sangma also said that the Northeast fears the Citizenship (Amendment) Bill. "What will happen after Citizenship (Amendment) Bill? Will people continuously come from Bangladesh? Will there be any deadline or continuous flow? We in Northeast have such fears," he said. He asked the Union minister invite all stakeholders of the Bill to discuss concerns before the legislation is implemented.
A day earlier, Shah chaired meeting of NE Chief Ministers
On Sunday, Shah addressed the eight CMs of the Northeastern states at the 68th plenary session of the North Eastern Council (NEC). Speaking about NRC at the meeting, Shah, who's also the NEC Chairman, said, "lt was completed in a time-bound manner." Shah had also stressed the commitment of purging illegal immigrants at the meeting. Over 19 lakh people were excluded from the NRC.
Centre won't interfere with Article 371, assures Shah
At the meeting, Shah had also said that the Centre will not interfere with Article 371 of the Indian Constitution, which allows special provisions for Northeastern states. Shah made the announcement addressing fears after the Centre abrogated Article 370 last month.