Indian techie claims Chandrayaan-2 rover intact, even moved a bit
Indian techie claims Chandrayaan-2 rover intact, even moved a bit
Written by
Shubham Sharma
Aug 02, 2020, 04:52 pm
3 min read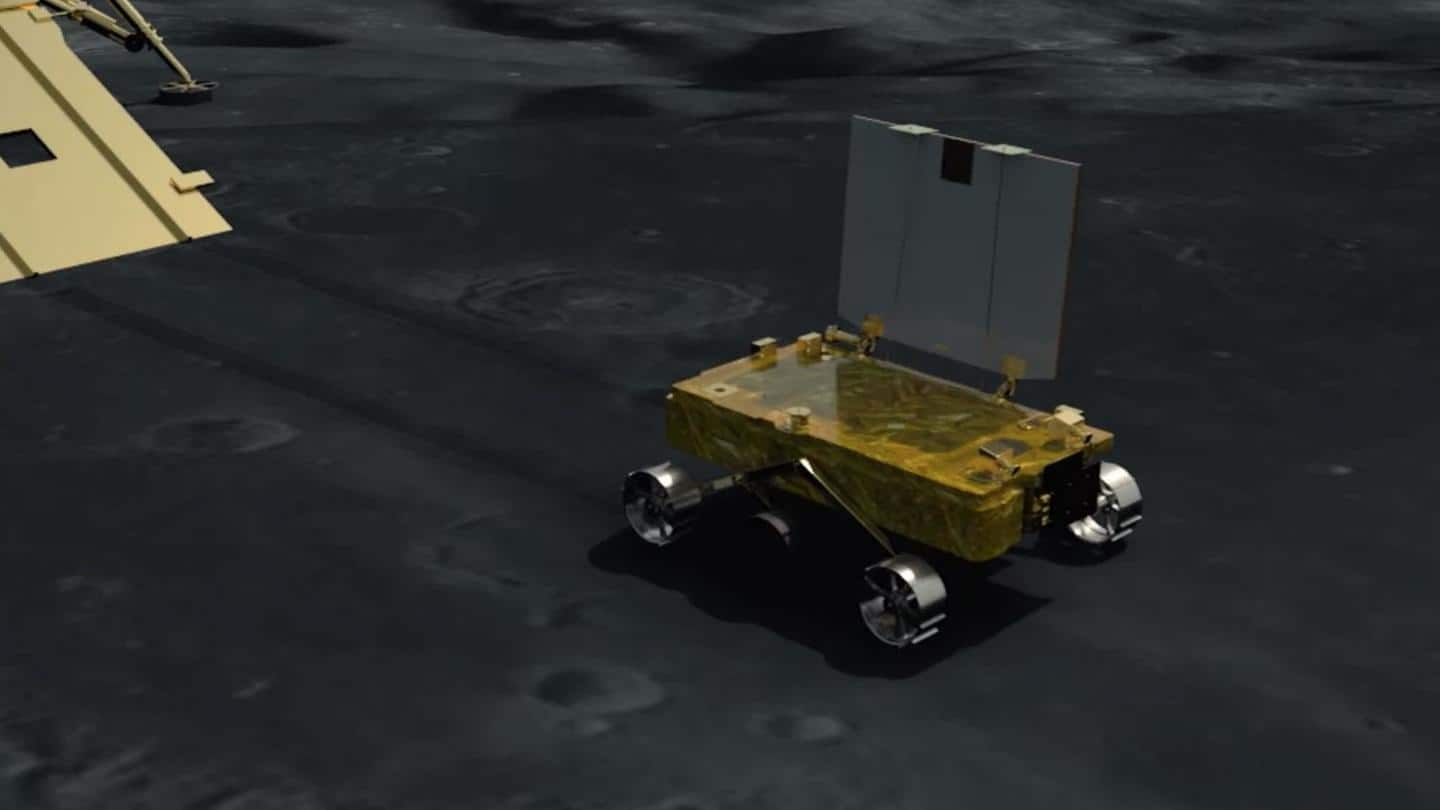 In a major surprise, a Chennai-based techie has claimed that the rover element of ISRO's Chandrayaan-2 mission survived the harrowing crash-landing on the Moon last year. Shanmuga Subramanian says that there is evidence suggesting that the six-wheeled vehicle, named Pragyan, came out intact post landing and even moved on the surface of the satellite. Here's more about it.
Vikram crash-landed after going silent during descent
On September 7, 2019, ISRO tried to land Chandrayaan-2's Vikram lander - and Pragyan sitting inside it - on the South Pole of the Moon. However, 10 minutes into the descent, the lander went incommunicado due to some reason and crash-landed far away from the planned landing site. Later in December, Vikram's debris was discovered by NASA with the help of Shanmuga's tip.
Pragyan was assumed to be destroyed but techie claims otherwise
When Vikram's debris was discovered, it was thought that the rover sitting onboard was also destroyed during the failed landing attempt. However, in a recent series of tweets, the techie said, "Chandrayaan 2's Pragyan 'ROVER' [is] intact on Moon's surface & has rolled out [a] few meters from the skeleton Vikram lander whose payloads got disintegrated due to rough landing."
New NASA images indicated Pragyan's movement
Shanmuga found Pragyan's evidence using the new set of images taken and shared by NASA's Lunar Reconnaissance Orbiter in January, Times of India reported. He claims that the data not just shows the rover but also a track that implies it moved on the lunar surface and covered some distance. To recall, Pragyan was originally configured to traverse 500 meters on the lunar surface.
Finding not yet confirmed by NASA, ISRO
While the finding, made using ISIS3 USGS planetary image processing software, is huge, it must be noted that neither NASA nor ISRO has confirmed the revelation yet. "We need to know how the rover may have moved and I hope ISRO is able to confirm this," Shanmuga told TOI, noting that he awaiting a response from both the space agencies.
Here's what ISRO chief K Sivan says on the matter
"We've heard nothing from NASA so far on the matter. But yes, the person who had identified Vikram debris earlier has sent us an email about this. Our specialists are looking into the matter and we cannot say anything at this juncture," said K Sivan.
Possibly, the rover acted on blind commands from ISRO
Currently, it is believed that Vikram relayed a blind command to the rover, moving it a bit, but could not send response signals back to Earth. Blind signals were sent for days, Sivan told ANI, noting, "There is a distinct possibility that the lander could have received commands and relayed it to the rover but...was unable to communicate the same back."