Chidambaram is suffering from Crohn's disease, needs immediate treatment: Sources
Chidambaram is suffering from Crohn's disease, needs immediate treatment: Sources
Written by
Siddhant Pandey
Oct 30, 2019, 12:29 pm
3 min read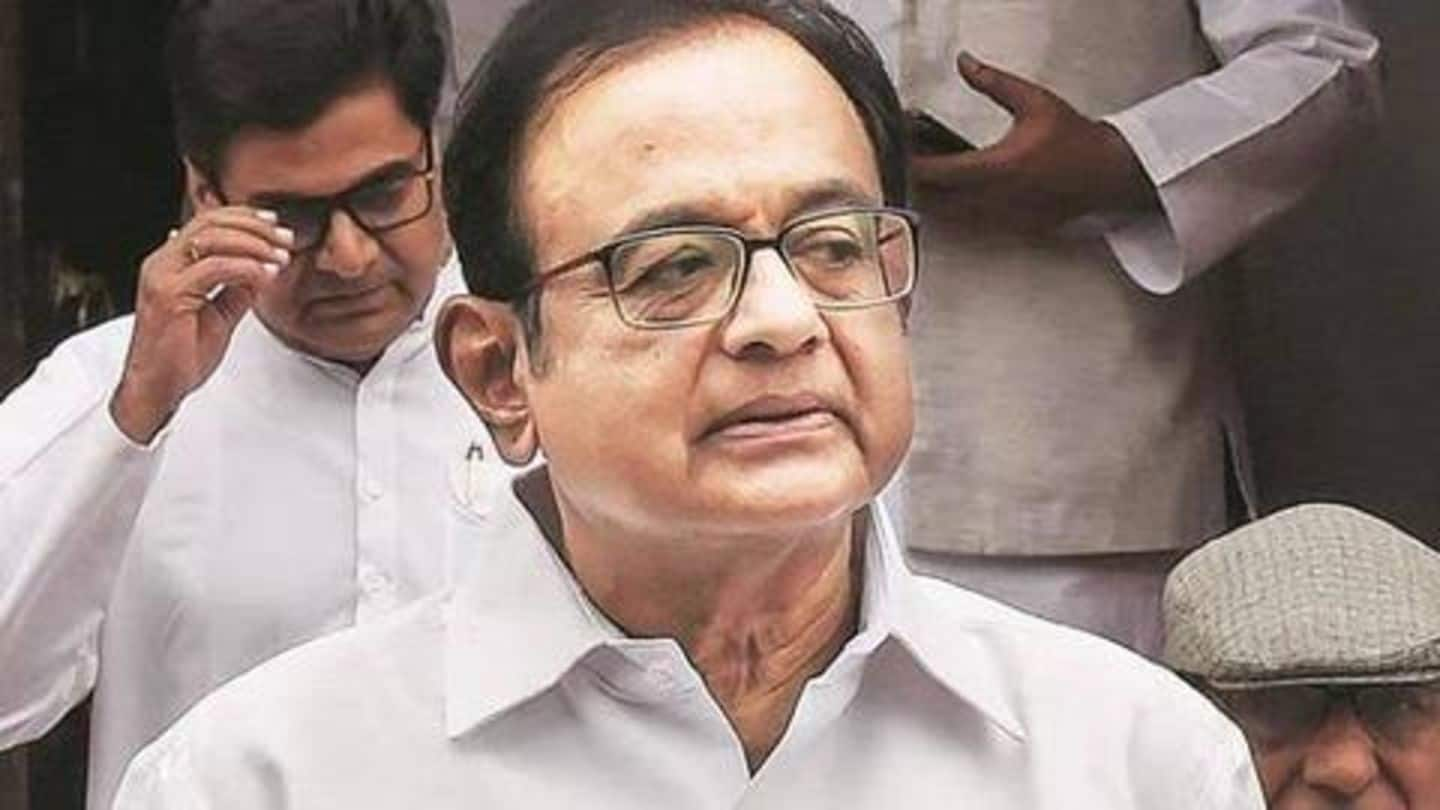 A day after he was discharged from the All India Institute of Medical Sciences in Delhi, senior Congress leader P Chidambaram is said to be suffering from Crohn's disease, sources told PTI. Chidambaram is currently in the custody of the Enforcement Directorate in the INX Media money laundering case. Earlier, while in custody in Tihar Jail, Chidambaram was said to have lost weight.
Chidambaram needs to be transferred to super-specialty hospital: Source
According to PTI, an anonymous source privy to Chidamabaram's health said that the 74-year-old Congress leader has been suffering from Crohn's disease and needs immediate treatment. The source said on Tuesday that considering Chidambaram's health, it would be good if he were to be transferred to a super-specialty hospital for treatment. Chidambaram was discharged from AIIMS on Monday night.
Notably, Crohn's disease is a type of inflammatory bowel disease affecting the gastrointestinal tract from mouth to anus. Symptoms include fever, abdominal pain, weight loss, bowel obstruction or diarrhea. In severe cases, a patient may even pass bloody stools. A person can be diagnosed with Crohn's disease based on a biopsy, appearance of the bowel wall, medical imaging and description of the disease.
Chidambaram was taken to AIIMS on Monday, discharged later
So, on Monday morning, Chidambaram was taken to RML Hospital after complaints of stomach ache and was referred to AIIMS. PTI had earlier reported that he was stable and was discharged later that night. Earlier, Chidambaram's legal counsel Kapil Sibal had told a Delhi court that the Congress leader needs medical treatment from Hyderabad, seeking a 2-day interim bail. The court had denied bail.
Chidambaram lost 5 kg weight in Tihar, SC told
During a bail plea hearing in the Supreme Court, Sibal had also argued that Chidambaram lost five kgs in Tihar Jail. Sibal told the court, "Chidambaram has lost weight from 73 kg to 68 kg." The SC granted him bail last week considering his health and age. However, he is to remain in ED's custody till October 30, following extension by a Delhi court.
What is the INX Media case?
To recall, Chidambaram is being investigated by both ED and the Central Bureau of Investigation (CBI) for alleged corruption during his tenure as Finance Minister. Chidambaram allegedly facilitated an influx of illicit foreign direct investments (FDIs) to the tune of Rs. 305 crore into the INX Media group, co-founded by Indrani Mukerjea, Peter Mukerjea in 2007. His son Karti also allegedly received kickbacks.