'Congress to focus on agriculture, employment to challenge BJP'
'Congress to focus on agriculture, employment to challenge BJP'
Mar 04, 2018, 07:52 pm
2 min read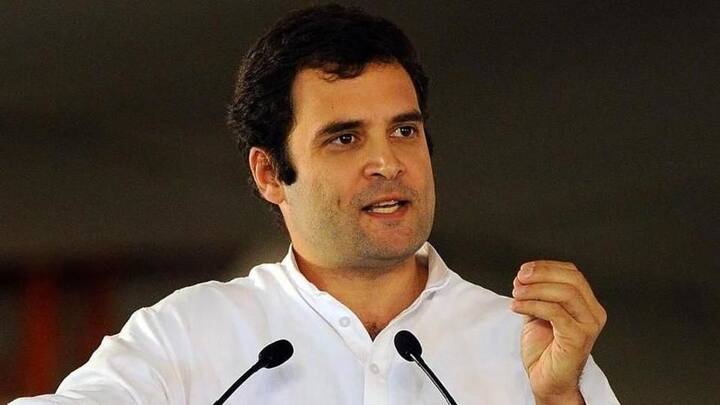 Ahead of polls in some states and the 2019 general elections, the Congress has decided to up the ante over issues related to agriculture, employment and poverty as it prepares to take on the ruling BJP, party sources said. For the Grand Old Party's plenary session, to be held between March 16-18 in New Delhi, a separate resolution will be passed on the issues.
In 2010, Congress's focus was on agrarian and employment issues
During the last plenary session in 2010, the party's focus was on agrarian and employment issues which were part of the economic resolution. The Congress has also formed a nine-member sub-group on 'agriculture, employment and poverty alleviation' under the chairmanship of former Haryana chief minister Bhupinder Singh Hooda. Party leader, Meenakshi Natarajan is the convener of the sub-group.
Resolution to guide party's future activities
"Farmers are under distress in the country. Given that the agrarian crisis has deepened, it warrants passage of a separate resolution that will guide the party's future activities on this line," a senior leader said. This, however, is not the first time that the party will have a separate resolution on agrarian and employment-related issues as it had passed a similar resolution in 2001.
Indian economy paralyzed due to GST and demonetization: Party insider
"We had taken enough measures to see these problems do not surface when we were in power (till 2014). The situation was better when we had the last plenary session," the leader claimed. "The economy has been paralyzed due to the government's double blow of demonetization and GST. We will have to reach out to the people on the issues," another party-insider said.