Coronavirus: Has community transmission started? Here's what experts say
Coronavirus: Has community transmission started? Here's what experts say
Written by
Siddhant Pandey
Mar 19, 2020, 03:45 pm
3 min read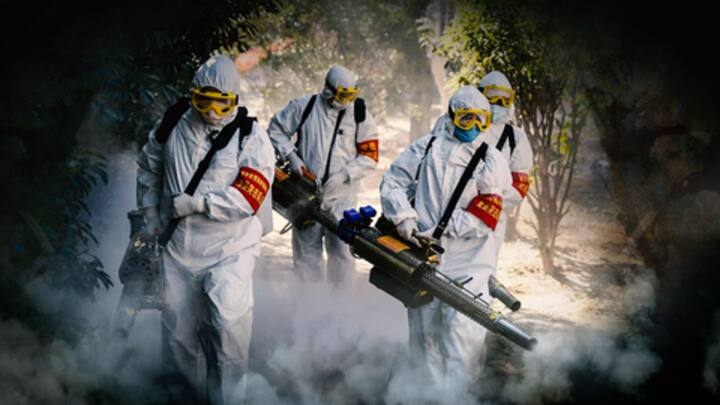 On Thursday, the total number of novel coronavirus cases in India jumped to 168. Authorities have maintained that no community transmission has been detected so far. However, experts say otherwise. According to experts, not enough people have been tested for the coronavirus disease (COVID-19) in India, which may lead to a false perception of no community spread. Here are more details.
How bad is the outbreak in India?
By 9 am on Thursday, the Ministry of Health reported 166 confirmed COVID-19 cases across India, including foreigners. Out of these, 14 patients have been cured of the disease while one has migrated. Three others—in Delhi, Kalaburagi (Karnataka), and Mumbai (Maharashtra)—have died. The latest update from news agency ANI reported a total of 47 cases in Maharashtra, taking the national tally to 168.
Community spread started 2-3 weeks ago: Expert
Now, Ramanan Laxminarayan, Director and Senior Fellow at Center for Disease Dynamics, Economics & Policy, is of the view that community spread began in India two-three weeks ago—same as other countries. Laxminarayan told Hindustan Times, "India is not an exception to the way the virus behaves. We just haven't tested a representative sample that the country's population of 1.34 billion demands."
What exactly is community transmission?
Community transmission occurs when a person tests positive for a disease, however, the source of the illness remains unknown. For example, if a person tests positive for COVID-19, but has no travel history to coronavirus-hit countries, nor have they come into contact with others infected with the disease, it is said to be a case of community transmission.
ICMR says no community spread; testing patients for SARI
The Indian Council of Medical Research (ICMR), the apex health research body of India, has maintained that thus far no community transmission has been detected in India. The ICMR is randomly testing around 2,000 samples of patients suffering from severe acute respiratory infections (SARI). These include severe pneumonia, which is a symptom of COVID-19, albeit only in severe cases. Experts say this isn't enough.
Enough surveillance is not happening, says another expert
Meanwhile, a senior public health expert, who wished to remain anonymous, told HT, "In the initial phase of the epidemic, there are very few cases. But once it begins, it spreads like wildfire." They added, "Enough surveillance is not happening, we should test all cases of SARI in all our hospitals, especially cases of patients on ventilator support."
826 random samples ICMR tested found negative
Big Breaking : No community spread of #coronavirus in India yet.
All 826 random samples tested by ICMR found negative.

— Shreya Dhoundial (@shreyadhoundial) March 19, 2020
What do the experts suggest must be done?
To ramp up testing, the experts suggested involving the private sector. They said this would also encourage the middle class to get tested since they do not usually trust government hospitals. Laxminarayan said mild patients should be home quarantined since, even though their symptoms may be mild, they can still infect others. He also suggested testing people in Out Patient Departments (OPDs).
'If 80% have mild symptoms, testing 5% does not work'
The expert went on to add, "If 80% of people have mild disease, testing only 5% of patients does not work because the rest will be moving around infecting more people, as it happened in China, Italy, and the US."