Coronavirus: India's tally reaches 54.85 lakh with 87k+ new cases
Coronavirus: India's tally reaches 54.85 lakh with 87k+ new cases
Sep 21, 2020, 03:39 am
2 min read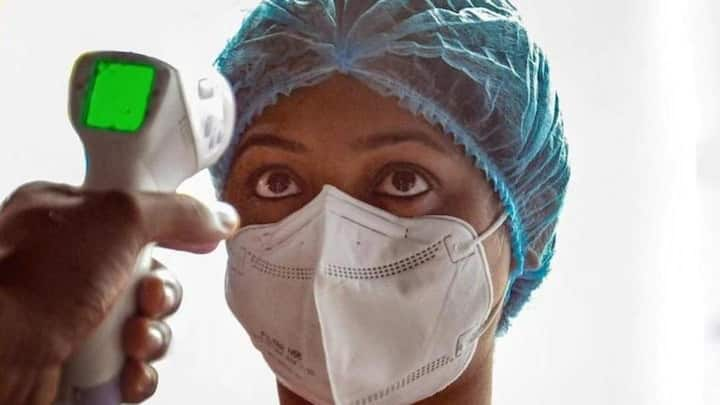 India on Sunday reported over 87,000 new coronavirus infections, a significant dip in daily new cases this past week. The nationwide tally has now reached 54.85 lakh. The death toll also climbed to 87,930 with over 1,100 fresh fatalities. At least three states independently reported record single-day spikes in cases: Kerala (4,696 new cases), Odisha (4,330), and Rajasthan (1,865). Here are more details.
Health Ministry confirms 54,00,619 COVID-19 cases, 86,752 deaths
Till 8 am on Sunday, the Union Health Ministry had confirmed 54,00,619 COVID-19 cases, including 86,752 deaths, 10,10,824 active cases, and 43,03,043 recoveries. According to data compiled from official state and union territory government statistics, India has reported 54,85,587 cases and 87,930 deaths (including co-morbid fatalities). Meanwhile, the total number of recoveries has reached 43.9 lakh.
How India's worst-hit states fared on Sunday
Maharashtra: 12,08,642 total cases, 32,671 deaths, 8,84,341 recoveries. Andhra Pradesh: 6,25,514 total cases, 5,359 deaths, 5,41,319 recoveries. Tamil Nadu: 5,41,993 total cases, 8,811 deaths, 4,86,479 recoveries. Karnataka: 5,19,537 total cases, 8,023 deaths, 4,13,452 recoveries. Uttar Pradesh: 3,54,275 total cases, 5,047 deaths, 2,83,274 recoveries. Delhi: 2,46,711 total cases, 4,982 deaths, 2,09,632 recoveries. West Bengal: 2,25,137 total cases, 4,359 deaths, 1,95,972 recoveries.
These states recorded their biggest spikes
Record 4,696 new cases pushed Kerala's tally to 1,35,721, which includes 535 deaths (excluding a Mahe native's death) and 95,702 recoveries. Odisha reported the highest spike of 4,330 cases, bringing the total to 1,79,880. The death toll is 701 (excluding 53 non-COVID deaths) and 1,45,675 recoveries. Rajasthan saw record 1,865 new cases. The state's tally has reached 1,14,989 with 1,336 deaths and 95,469 recoveries.
Maharashtra reports 20k+ new cases; Gujarat sees second-biggest spike
Maharashtra, Uttar Pradesh, and Delhi saw massive spikes of 20,598, 5,809, and 3,812 new cases respectively. Gujarat saw the second-biggest spike of 1,407 new cases. The state's tally has reached 1,23,337, with 3,322 deaths and 1,03,775 recoveries. Madhya Pradesh also registered a whopping 2,579 new cases. The state's tally has reached 1,05,644 with 1,970 deaths and 81,374 recoveries.