COVID-19: India reports 4,194 new cases; 255 more deaths
COVID-19: India reports 4,194 new cases; 255 more deaths
Written by
Pratyush Deep Kotoky
Mar 11, 2022, 11:58 am
3 min read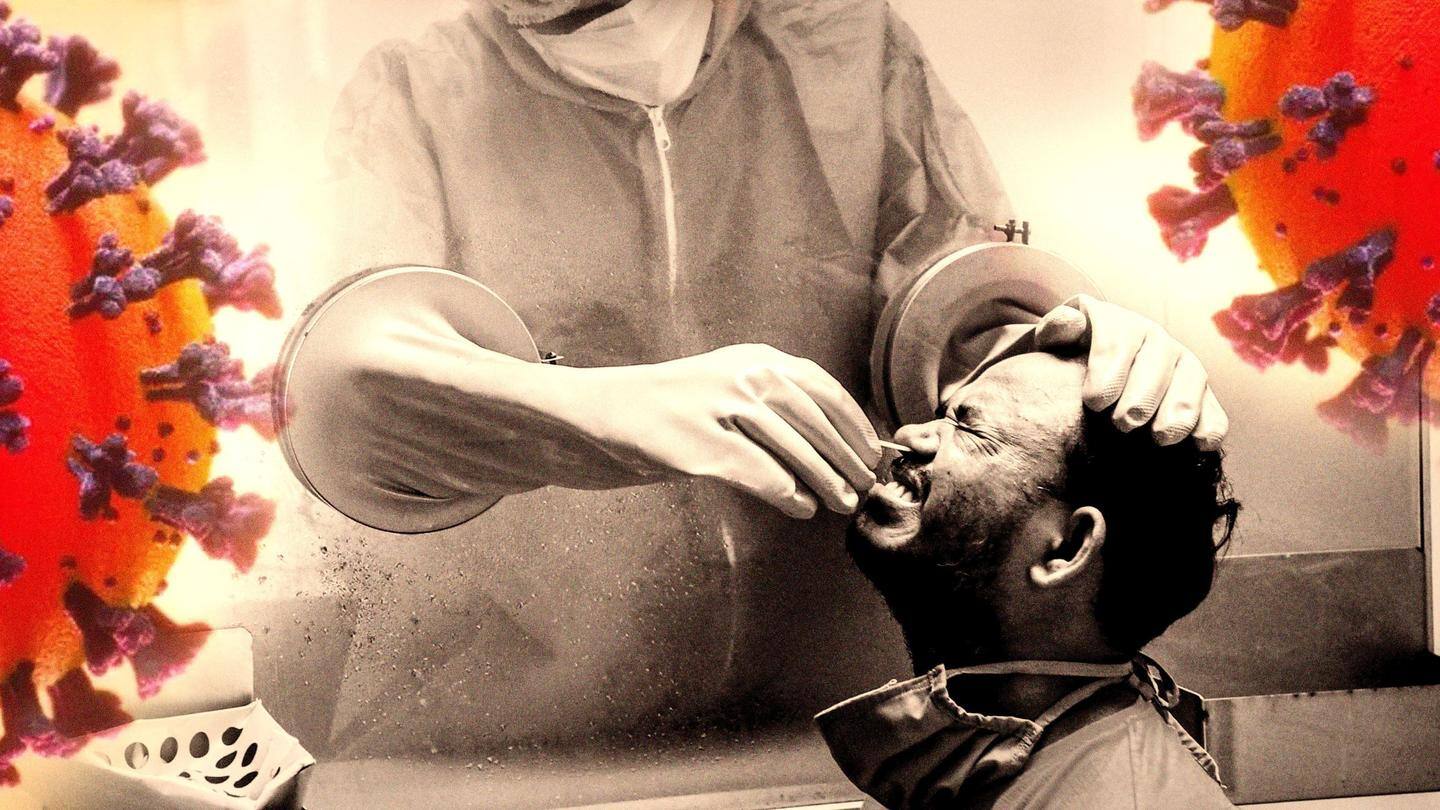 India on Friday reported over 4,000 new COVID-19 cases, marking a marginal rise of 10 cases from the previous day. The active caseload in the country currently stands at 42,219, which accounts for 0.10% of the total cases. In the past 24 hours, 4,194 new cases and 255 fatalities were reported. Meanwhile, India's COVID-19 recovery rate has reached 98.70%.
Why does this story matter?
After two years of the pandemic, India has been witnessing a continued decline in COVID-19 cases, indicated by declining active cases and weekly positivity rate.
This comes after India witnessed a massive spurt in coronavirus infections in December-end and at the beginning of January.
The spike in cases—dubbed India's third wave—was attributed to the Omicron variant.
Over 6K patients discharged
According to data shared by the Union Health Ministry, India reported a total of 4,29,84,261 COVID-19 cases till Friday morning, while the cumulative death count reached 5,15,714. With 6,208 fresh discharges, the number of total recoveries in the country climbed to 4,24,26,328. The daily positivity rate and the weekly positivity rate were recorded at 0.52% and 0.55%, respectively.
Kerala adds most new cases
Maharashtra reported 452 new COVID-19 cases along with 494 more recoveries. Kerala, the second worst-hit state after Maharashtra, reported 1,426 new cases and 2,055 discharges. The third worst-hit Karnataka added 217 fresh cases and 301 recoveries. Tamil Nadu, the fourth worst-hit state, witnessed 129 new cases and 354 discharges. Meanwhile, Andhra Pradesh reported 88 new cases and 97 recoveries.
India's second wave peaked on May 7
India's second wave peaked on May 7, 2021, when 4.14 lakh single-day cases were reported, over four times the number of cases reported during the first wave in mid-September 2020. Although infections declined after the second wave peaked, India crossed the three-crore mark on June 23. The country crossed the one-crore mark on December 19, 2020, and the two-crore mark on May 4, 2021.
Over 179 crore vaccine doses administered
Till 10 am on Friday, India administered over 179.6 crore COVID-19 vaccine doses. Overall, over 80.8 crore people have been fully vaccinated, while more than 96.8 crore people have received one dose. On Friday alone, India administered over 4 lakh COVID-19 vaccine doses till 12 pm, including around 3.2 lakh second doses and more than 40,000 first doses, according to Co-WIN.
1.98 crore 'precautionary' doses administered
Meanwhile, India has administered over 1.98 crore "precautionary" doses since January 10. On Friday, over 11,000 healthcare/frontline workers and more than 20,000 elderly people were given the precautionary dose till 12 pm.
Modi lauds collaborative efforts by Centre, states in tackling COVID-19
Prime Minister Narendra Modi Wednesday chaired a review meeting on India's COVID-19 situation. Following the meeting, Modi lauded the collaborative efforts by the central and state governments along with the "active participation of citizens" in tackling COVID-19. "We are proud of our doctors, nurses, and healthcare workers who have ensured stellar vaccination, which has helped in curtailing the spread of the infection," Modi tweeted.