#CoronavirusImpact: Formal sector's wages fell by 3.6%, informal sector's 22.6%
#CoronavirusImpact: Formal sector's wages fell by 3.6%, informal sector's 22.6%
Dec 03, 2020, 04:27 pm
2 min read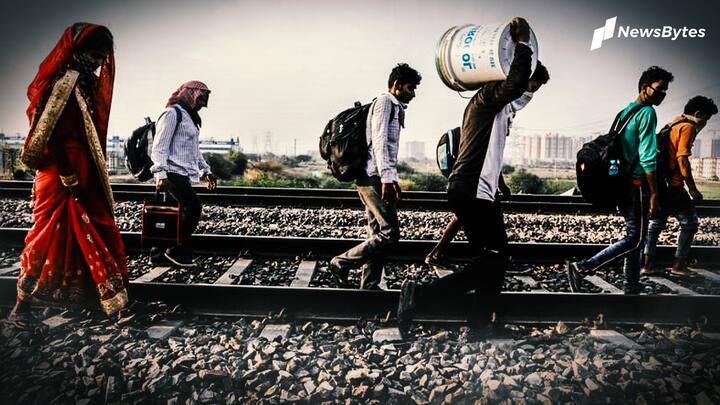 The coronavirus pandemic, which adversely affected the Indian economy, also had an impact on wages, a recent report by the International Labour Organization (ILO) said. In India, the wages of formal sector workers declined by an average of 3.6%, and the wages of informal sector workers dropped by 22.6%. The real wage growth in India was slower than in Pakistan, Sri Lanka, and Vietnam.
Pakistan fared better than India, suggested ILO
ILO revealed that India's "real wage" increased by 2.8% in 2015. The following year, it was 2.6%, and in 2017 the increase was recorded at 2.5%. In 2018, the wage grew by 0%. To give a perspective, wages in Pakistan registered a substantial 8.9% growth in 2015. It grew by 4% each in the following three years. In Vietnam, the spike remained between 3.7% and 12.4%.
The road to recovery won't be smooth
As far as purchasing power parity (PPP) is concerned, India took the third spot from the last, said ILO. The country's monthly gross wage of $215 is only better than Bangladesh and Solomon Island. 30 countries of the Asia Pacific region were considered to arrive at this conclusion. These numbers, obviously, indicate that recovery in the post-pandemic era will be far from easy.
Many countries suffered this year, noted ILO
"In the first half of 2020, as a result of the COVID-19 crisis, a downward pressure on the level or growth rate of average wages was observed in two-thirds of the countries for which recent data are available," said ILO.
March's lockdown ripped the informal sector apart, left workers jobless
To recall, in a bid to contain the spread of coronavirus, the Centre enforced a strict lockdown in March. The curbs spelled doom for the informal sector with tens of thousands of daily wage workers losing their jobs. With no mode of transportation available, the workers walked thousands of kilometers to reach their homes and some of them also died on the way.