Rajasthan reports first COVID-19 death as 73-year-old dies in Bhilwara
Rajasthan reports first COVID-19 death as 73-year-old dies in Bhilwara
Written by
Siddhant Pandey
Mar 26, 2020, 03:46 pm
3 min read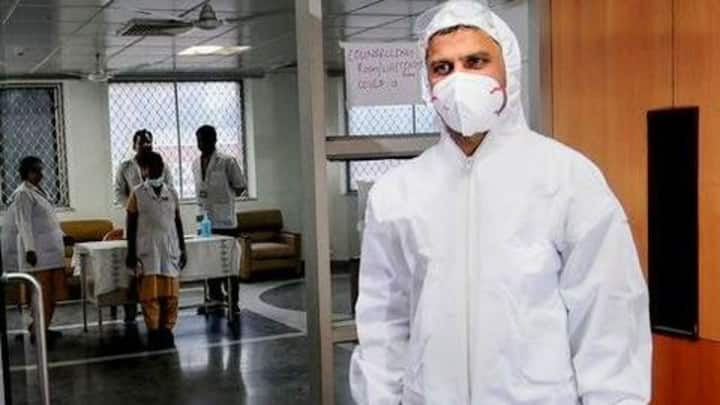 As India remains on lockdown due to coronavirus, the outbreak continues to claim more lives. According to the latest developments, a 73-year-old man in Rajasthan and a 75-year-old woman in Karnataka have died from the coronavirus disease (COVID-19). With this, at least 18 people have died from the viral disease in India, although the Union Health Ministry has only confirmed 13 thus far.
Woman in Karnataka died yesterday, tested positive posthumously
The 73-year-old man died due to co-morbidity in Rajasthan's Bhilwara and had tested positive for COVID-19, officials told PTI. The 75-year-old woman in Karnataka had died on Wednesday in what was suspected to be a COVID-19 death. Medical Education Minister K Sudhakar confirmed on Thursday that the woman had tested positive for coronavirus. She hailed from Gauribidanur and was being treated in Bengaluru.
Gujarat death toll rises to 3; J&K reports first death
Principal Secretary (Health & Family Welfare), Gujarat, Jayanti S Ravi, confirmed that a 70-year-old man died in Bhavnagar from COVID-19. This takes the state's death toll to three, she said. Other deaths in Gujarat include an 85-year-old woman in Ahmedabad and a 69-year-old man in Surat. The Union Territory of Jammu and Kashmir has also confirmed its first death: a 65-year-old man in Srinagar.
Maharashtra death toll stands at 4, say officials
An elderly woman from Navi Mumbai, who died on March 24, has now tested positive for COVID-19. This takes the death toll in Maharashtra to four, officials said. Earlier, three men aged 63, 64, and 65 had died in Maharashtra's Mumbai.
Here are other coronavirus-related deaths in India
A 76-year-old man in Kalaburagi (Karnataka) marked India's first COVID-19 death. Other people who died from the disease include a 68-year-old woman in Delhi, a 72-year-old man in Nawanshahr (Punjab), a 38-year-old man in Patna (Bihar), a 68-year old man in Kangra (Himachal Pradesh), a 57-year-old in Dumdum (West Bengal), a 54-year-old man in Madurai (Tamil Nadu), a 65-year-old woman in Indore (Madhya Pradesh).
649 total coronavirus cases in India: Health Ministry
As of 10:15 am on Thursday, India's Health Ministry had confirmed a total of 649 cases thus far, including 593 active cases. Other cases include 42 patients who have been cured/discharged, one patient who has since migrated out of India, and 13 deaths. As of 8 pm Wednesday, the Indian Council of Medical Research (ICMR) confirmed that 25,144 samples of 24,254 persons were tested.
COVID-19 was first reported in China's Wuhan city in December 2019. The disease is caused by a novel coronavirus called SARS-CoV-2. The virus attacks a host's respiratory system triggering symptoms such as fever, cough, and breathing difficulties. In severe cases, it may cause pneumonia, multiple organ failure, or death. COVID-19 has spread to roughly 170 countries, killing over 21,000 and sickening 4.7 lakh.