India's COVID-19 second wave could peak by mid-May: IIT scientists
India's COVID-19 second wave could peak by mid-May: IIT scientists
Apr 24, 2021, 02:10 pm
3 min read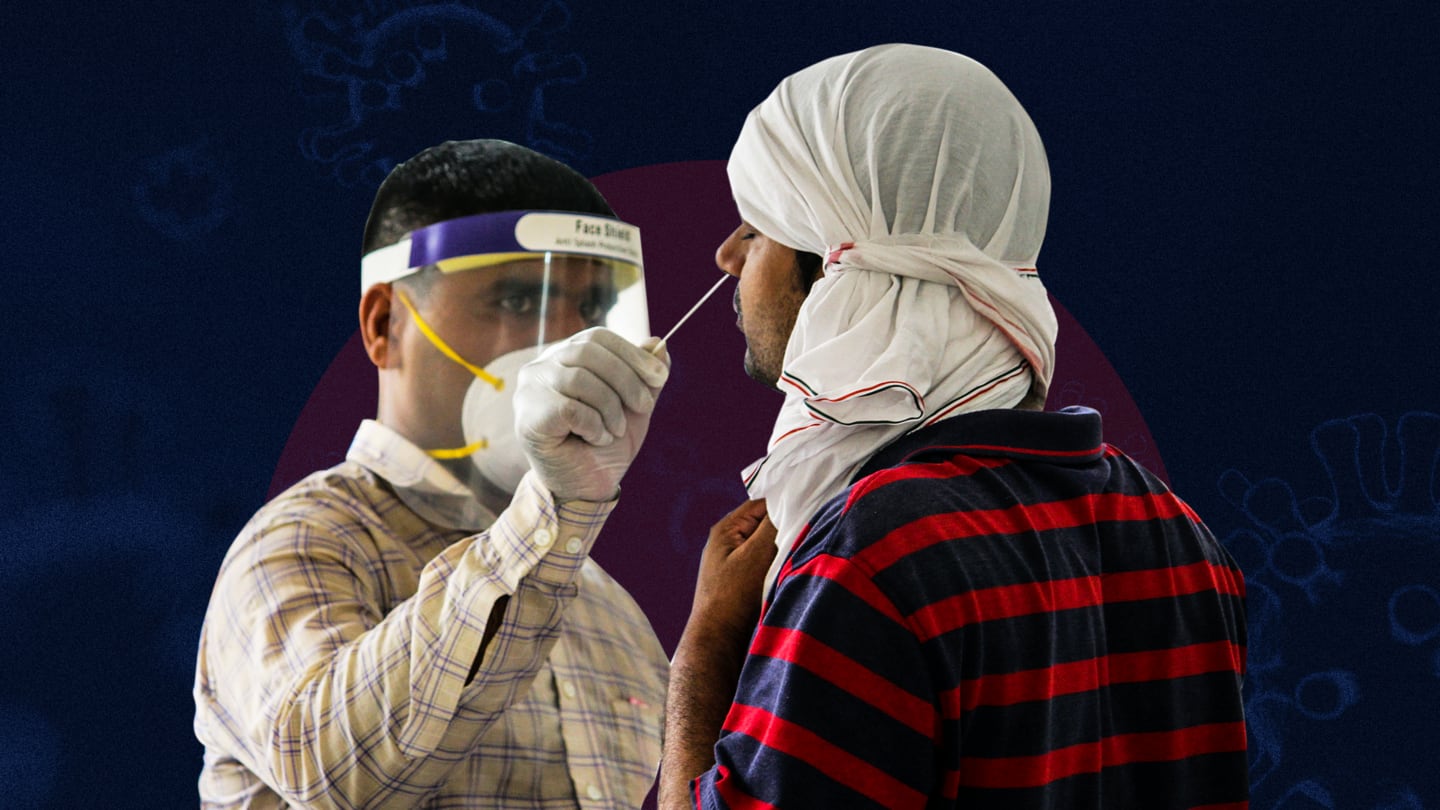 The ongoing second wave of COVID-19 in India could peak during May 11-15 with 33-35 lakh total active cases, and decline sharply by the end of May, according to a mathematical model prepared by scientists at the Indian Institute of Technology (IIT). India has been witnessing lakhs of new infections and hundreds of deaths daily for the past few weeks. Here are more details.
'We may see a dramatic reduction by May-end'
"We have found that there is a reasonable chance that the active cases in India could peak sometime between May 11-15 with 33-35 lakh cases," said Manindra Agrawal, professor at IIT-Kanpur. "It is a sharp slope, but on the way down, it would likely be equally sharp, coming down very fast and by end of May may see a dramatic reduction," Agrawal told PTI.
Maharashtra, Chhattisgarh may have already reached peak
India currently has over 25 lakh active COVID-19 cases. Now, scientists at IIT Kanpur and Hyderabad have predicted that the number would go up by 10 lakh by mid-May before beginning to drop. They suggested that Delhi, Haryana, Rajasthan, and Telangana may see a high of new cases during April 25-30, while Maharashtra and Chhattisgarh might already have reached their peak in new cases.
It is hard to get the value right, said Agrawal
Scientists informed that the new model also accounts for the fact that a fraction of asymptomatic patients could also be detected through contact tracing and other such protocols. Earlier this month, the mathematical modelling approach had predicted that the peak in India's active infections would be reached by April 15, however, that did not happen.
Second wave peak in third week of May: SBI report
Meanwhile, a research report by the State Bank of India (SBI) has predicted that India's coronavirus second wave could peak in the third week of May. "Based on our model if we consider second wave peak is reached when recovery rate is around 78%-79%, then the peak could be further away in May," said Dr. Soumya Kanti Ghosh, group chief economic adviser at SBI.
COVID-19 situation in India continues to worsen
The COVID-19 situation in India has worsened severely over the past few weeks amid concerns over mutated strains of the virus that are said to be more contagious and dangerous. In the last 24 hours, India registered 3.46 lakh fresh infections - the highest single-day surge for any country ever. 2,624 more fatalities took the death toll past 1.89 lakh.