'Gobar chor': Someone looted Rs. 1.25L worth cow-dung in Karnataka
'Gobar chor': Someone looted Rs. 1.25L worth cow-dung in Karnataka
Feb 06, 2019, 08:06 pm
2 min read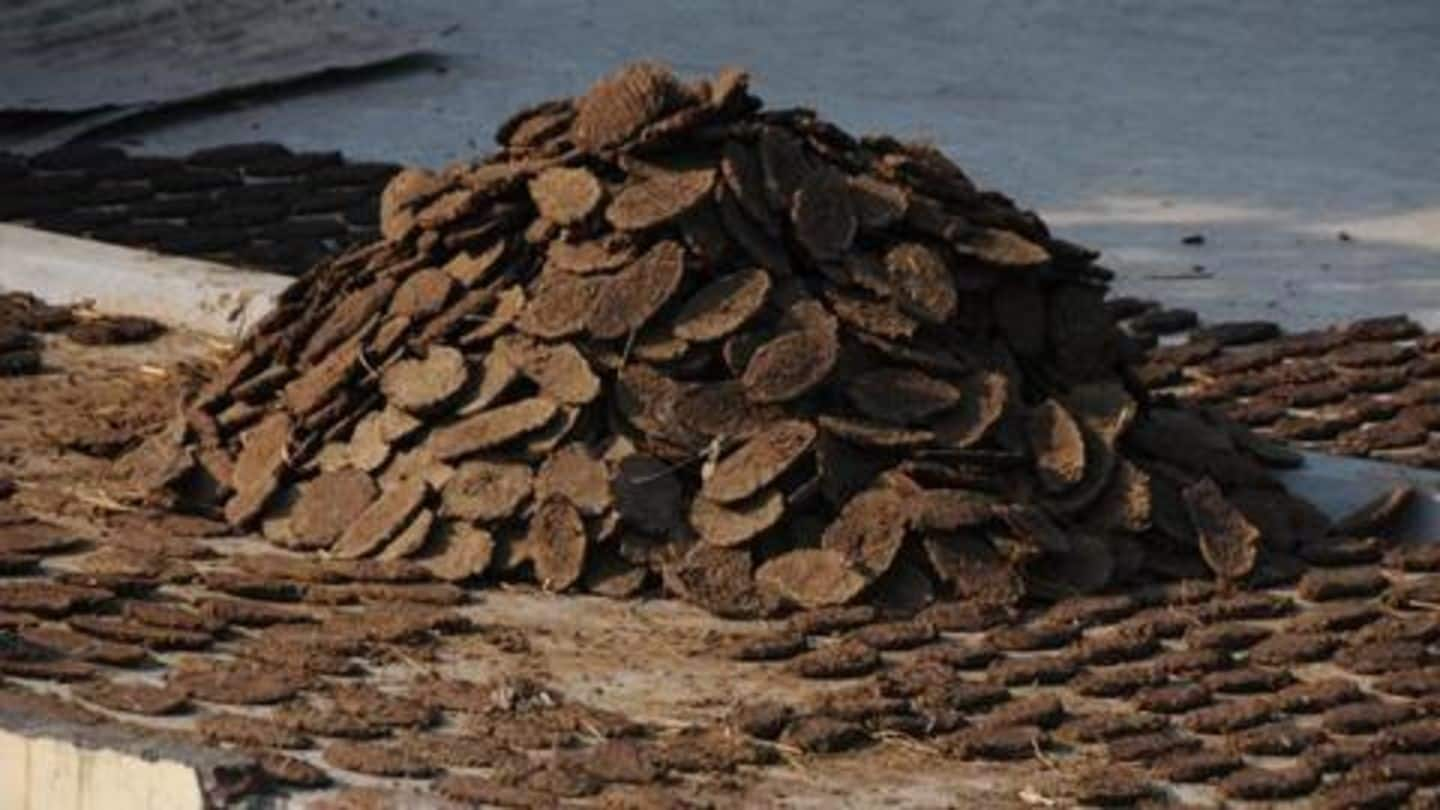 We often see cops busy finding the perpetrators of theft crimes of crores of money, jewels or other valuable items. However, police in Karnataka are investigating a curious crime, that of cow dung theft. Department of Animal Husbandry recently filed a complaint of missing cow dung worth over Rs. 1.25 lakh in Birur town of Chikkamagaluru district. Here's what went down.
Cow-dung was shifted to private land, Animal Husbandry department alleges
As per reports, senior officials of the Department of Animal Husbandry recently approached the Yagati police station complaining about 35 to 40 tractor loads of cow dung, worth Rs. 1.25 lakh, missing from its stock place in Basur Amritmahal Kaval. According to the complaint, the huge amount of cow dung has been shifted from Amritmahal Kaval to a private land.
Police have arrested Animal Husbandry official regarding the case
Birur CPI Sathyanarayana Swamy told media, "Based on the complaint, which is lodged by the Joint Director, Department of Animal Husbandry, we have registered a theft case." He added that they have arrested the supervisor of the Department of the Animal Husbandry. Police said the landlord of the private land where the cow dung has been found is also named in the FIR.
Cow dung is the best fertilizer for crops, in demand
The cow dung will now be handed over to the Animal Husbandry department. Wondering why target cow dung? Well, cow excreta and urine are extensively used in the farming activities considering that it is the best fertilizer for many crops. It is thus in demand among farmers. Cowpats are also rich in minerals and dried dung can be used to produce fuel.