Economic losses sparked by Cyclone Amphan pegged at $14 billion
Economic losses sparked by Cyclone Amphan pegged at $14 billion
Dec 03, 2020, 12:51 pm
3 min read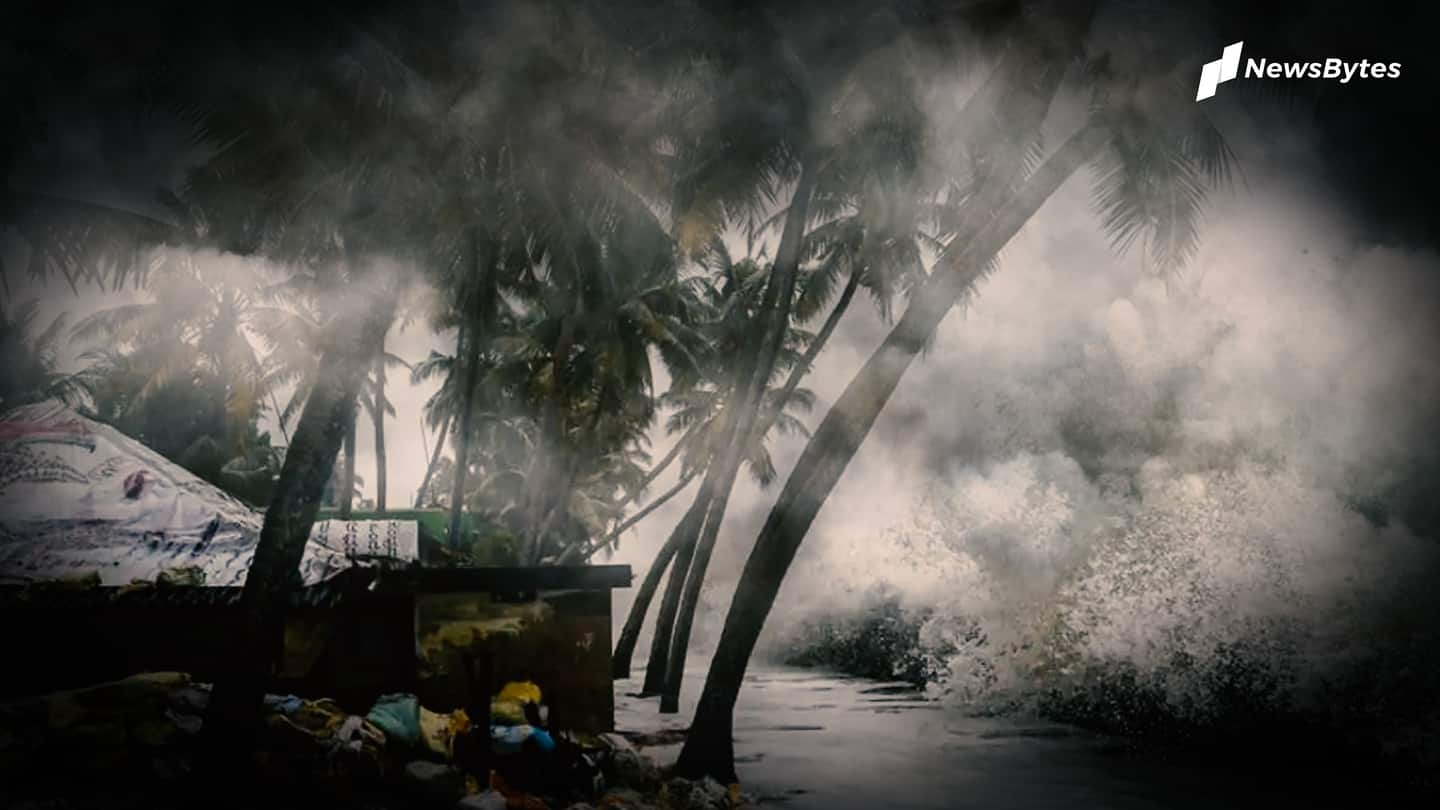 Cyclone Amphan, which battered West Bengal and parts of Bangladesh, could be the costliest tropical cyclone to be recorded in the North Indian Ocean, according to the World Meteorological Organization's (WMO) provisional report on the State of Global Climate. Released on Wednesday, the report pegged economic losses caused by the super cyclone at a staggering $14 billion. Here's more on this.
More than 2.8 million homes were damaged
The WMO report revealed that nearly 2.4 million people were displaced in India, primarily in Bengal and Odisha. Another 2.5 million were affected in Bangladesh when the cyclone made landfall in May. Though a large chunk of people returned soon, over 2.8 million houses were damaged, resulting in the displacement of thousands. In India and Bangladesh, a total of 129 people died.
Bay of Bengal's cyclones cause more destruction than others: Expert
Roxy Mathew Koll, a climate scientist at the Indian Institute of Tropical Meteorology in Pune, explained that the cyclones in the Bay of Bengal don't grow in intensity as the ones in the Pacific or Atlantic. "But the damage is larger because of vulnerability and exposure. These 4% cyclones cost about 80% of the global fatalities and a huge economic loss," Koll told HT.
2020 expected to be warmer than 2019, colder than 2016
WMO also released other pertinent data, one of them concerning temperatures. This year could be one of the three warmest years since 1850, when record-keeping began. For January-October, the global mean temperature was nearly 1.2°C above pre-industrial levels. 2020 is on its way to becoming warmer than 2019 and colder than 2016. The data, however, could change once the year ends.
Wildfires, flooding, heavy rains spelled trouble for globe this year
This year, extreme climate events dominated the planet. From wildfires to heavy rains, several parts of the globe suffered. The Sahel, the Greater Horn of Africa, India, China, Korea, and Japan were drenched by heavy rains, which sparked flooding. Over 2,000 people died during monsoon in India, Pakistan, Nepal, Bangladesh, Afghanistan, and Myanmar. Notably, India's witnessed one of its wettest monsoons this year.
Northern Asia was the warmest region in 2020
WMO labeled northern Asia as the warmest region this year. The situation was highly alarming in the Siberian Arctic, where the recorded temperature was 5°C more than average. In June, the temperature recorded at Verkhoyansk, which is located on the Arctic Circle, was 38°C. The high temperature sparked the worst wildfire in 18 years, with respect to the amount of carbon dioxide released.