Dharampal Gulati, face and owner of MDH Spices, passes away
Dharampal Gulati, face and owner of MDH Spices, passes away
Dec 03, 2020, 09:57 am
3 min read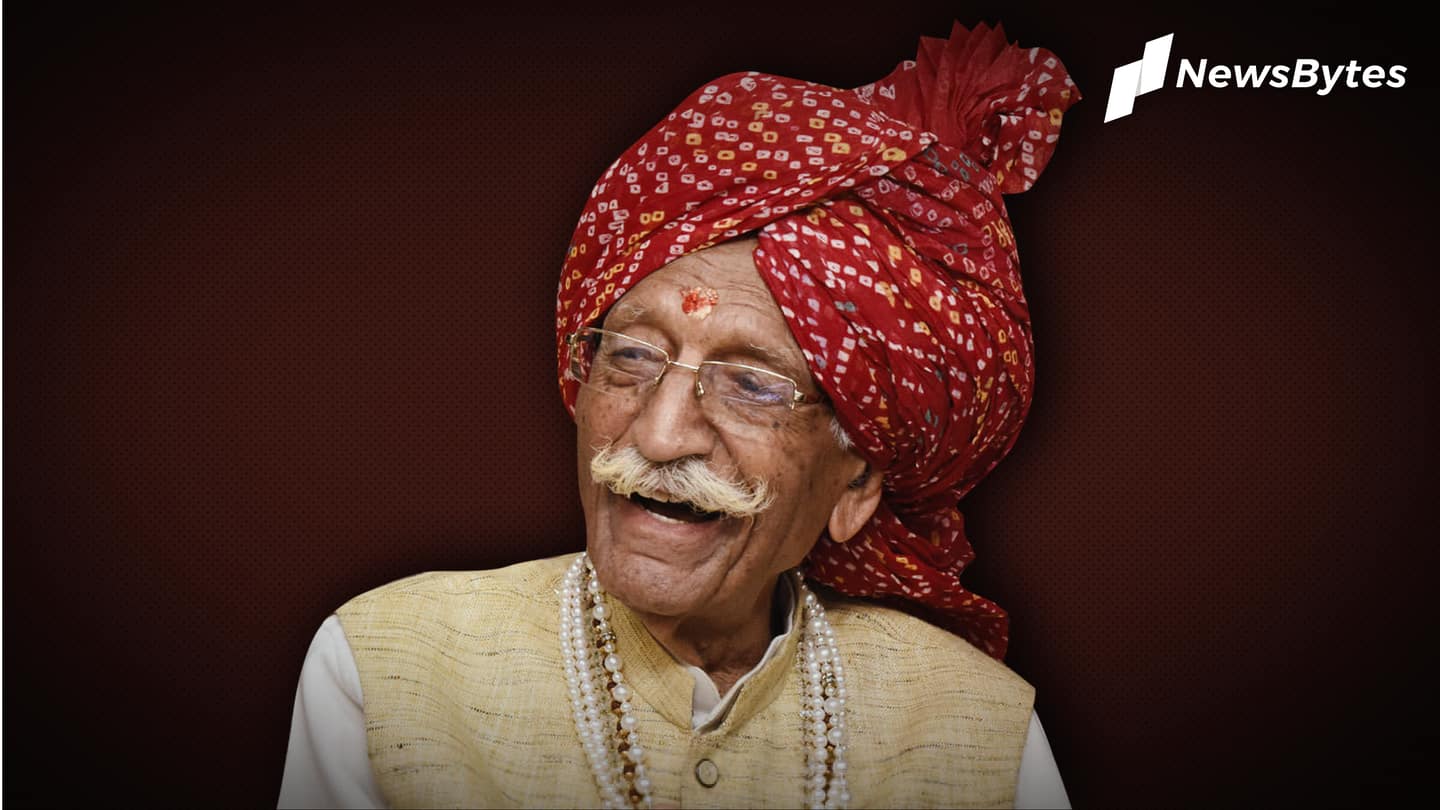 In a tragic piece of news, Dharampal Gulati, the owner of MDH Spices, passed away this morning at the age of 97. Reportedly, he died of a cardiac arrest at 5:30 am. He had recently recovered from COVID-19 and was undergoing treatment at a Delhi hospital for the last few weeks. He was awarded Padma Bhushan, the third-highest civilian award, in 2019.
Born in undivided India, he moved to Delhi after partition
Born in Sialkot (in undivided India) in 1923, Gulati dropped out of school in Class 5. He joined his father's business 'Mahashian Di Hatti,' and after partition moved to Delhi. He bought a tanga for Rs. 650, which he later sold and set up a shop under 'Mahashian Di Hatti of Sialkot Deggi Mirch Wale' banner. In 1959, the company was officially set up.
'Dadaji' became the highest-paid FMCG sector CEO in 2016
In 2016 fiscal, Gulati, who was famously known as Dadaji and Mahashayji took home a salary of over Rs. 21 crore, making him the highest-paid CEO of the FMCG sector. At the time, his remuneration was more than Godrej Consumer's Adi Godrej and Vivek Gambhir, Sanjiv Mehta of Hindustan Unilever, and ITC's YC Deveshwar. He held an 80% stake in his company, ET reported in 2017.
90% of my salary goes to charity: Gulati
While speaking to the daily back then, he revealed that he doesn't want to compromise on the product's quality while keeping it affordable. "And nearly 90% of my salary goes to charity in my personal capacity," he had said. The brand he established exports spices to nearly 100 countries, has offices in Dubai and London, and also runs 20 schools and a hospital.
To note, his foray into acting wasn't planned
Evidently, MDH's advertisements, featuring Gulati, played a huge role in striking a chord with Indian customers. But this move wasn't planned. In an interview with TOI, Gulati once revealed that he filled in as the bride's father in one of the early advertisements when the actor didn't show up. "I thought this would save some money, so I agreed," he had said.
Fake news about his demise have surfaced several times
In the past, Gulati fell prey to many rumors linked to his death. When in October 2018, social media was flooded with reports of his demise, the nonagenarian said he was pleased to know that people cared so much. Last year, the ever-smiling Dadaji was seen breaking down and crying profusely after paying tributes to former External Affairs Minister Sushma Swaraj.
The heartbreaking video can be watched here
Kejriwal and Sisodia remembered Gulati, called him an inspiration
Delhi's Chief Minister Arvind Kejriwal and his deputy Manish Sisodia expressed grief after the news surfaced. "Dharm Pal ji was very inspiring personality. He dedicated his life for the society. God bless his soul, (sic)" tweeted Kejriwal. And calling him India's most inspiring entrepreneur, Sisodia tweeted, "I have never met such an inspiring and lively soul. May his soul rest in peace."