MDH Dadaji, highest-earning CEO in FMCG sector, gets Padma Bhushan
MDH Dadaji, highest-earning CEO in FMCG sector, gets Padma Bhushan
Jan 27, 2019, 11:26 am
3 min read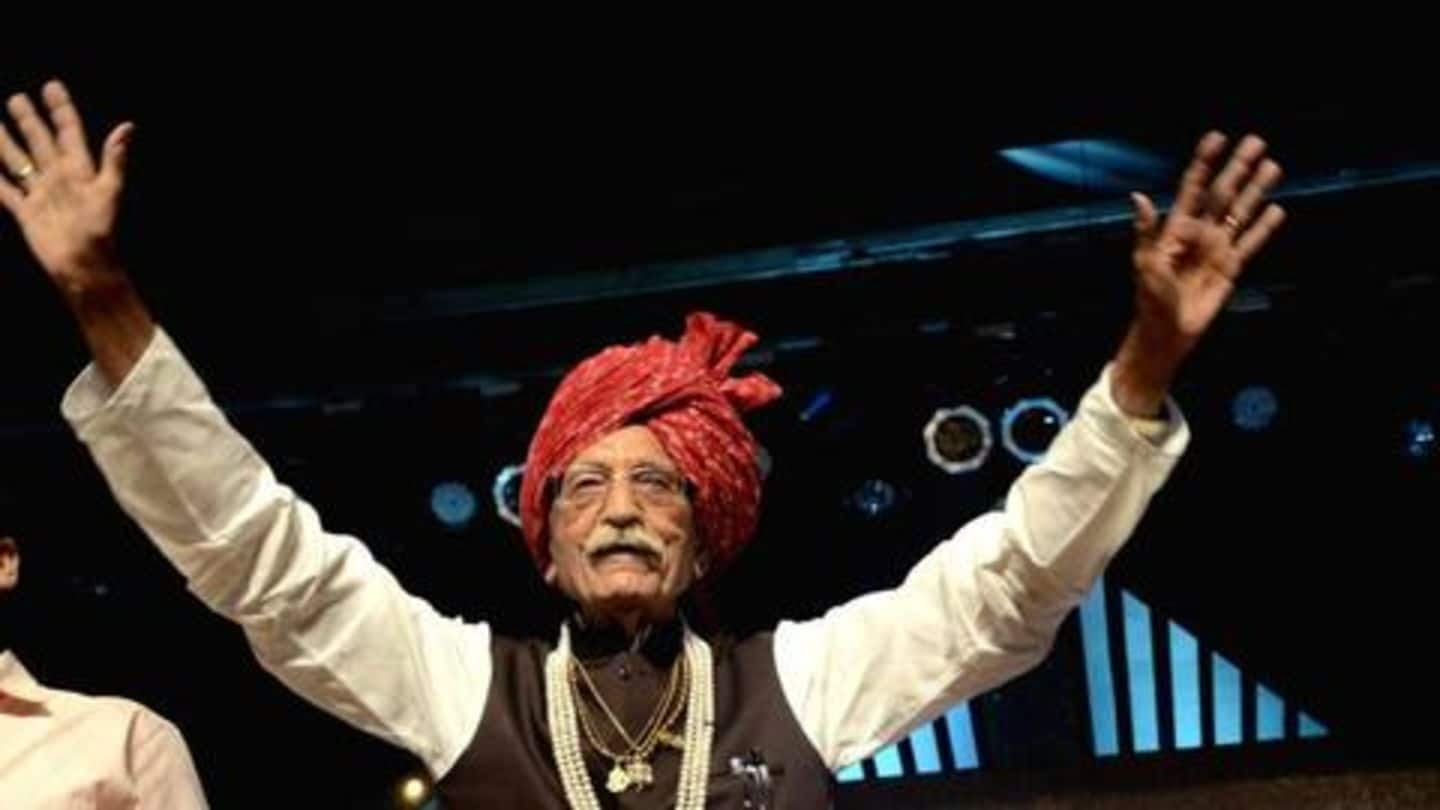 Among the 112 distinguished people who were conferred with Padma awards on Friday, was the man whom we have seen a million times on our TV screens. Mahashay Dharampal Gulati aka MDH Dadaji, in his amiable style, has told us umpteen times his masalas are the best. The 96-year-old, who is the highest earning CEO in FMCG sector, was given Padma Bhushan for his work. Here's his story.
Gulati had humble beginnings, and is a millionaire now
Gulati is the owner of Rs. 2,000 crore MDH group. In 2018, his salary was Rs. 25 crore, the highest for any CEO in the FMCG sector. Born in 1923 in Sialkot (now in Pakistan), Gulati's family came to India with just Rs. 1,500. Gulati, a class V dropout, initially drove a tanga and later started a spice shop in Delhi.
MDH's charitable trust has several schools and colleges
The first shop was set up under Mahashian Di Hatti Deggi Mirch Wale banner, and in 1959 the company came into being. MDH's first manufacturing unit was set up in Kirti Nagar. Interestingly, Gulati still lives with his family in this area of Delhi. Apart from running a business, he also heads a charitable trust which has 20 schools and hospitals.
MDH now has 18 factories in India and Dubai
Slowly and steadily, Gulati took the company to where it is today. MDH now has 18 factories in India and Dubai. It rules 80% of market share in north India and sells nearly 62 products. Gulati has six daughters and a son (he died in 1992) who helped him in building the business. Despite the old age, Gulati ensures that he visits one of his factories daily.
Gulati is only addicted to love
Gulati is famous, there is no doubt about it. And about the attention he gets, Gulati said he has only one addiction- love. He credited his long life to a healthy diet, his exercise, and walks. He is also active on WhatsApp and regularly checks the news on his mobile. As it turns out, acting in MDH commercials wasn't planned and happened by chance.
When actor didn't show up, Gulati became bride's father
Gulati revealed the actor who was supposed to play the bride's father didn't turn up. "When the director suggested I act as the father I thought this would save some money, I agreed," he told TOI. Since then he has been in all MDH advertisements.
Last year, Gulati fell prey to death hoax
Gulati's immense popularity also made him the victim of fake news. In October, he fell prey to a death hoax and soon well-wishers started calling his family to express their condolences. Subsequently, MDH rushed to bust the rumor with executive vice-president Rajendra Kumar appealing people to not believe it. After all the hue and cry, Gulati said he only felt younger. Such an inspiration!