JNU sedition case: Delhi government allows prosecution of Kanhaiya Kumar
JNU sedition case: Delhi government allows prosecution of Kanhaiya Kumar
Written by
Siddhant Pandey
Feb 28, 2020, 08:52 pm
2 min read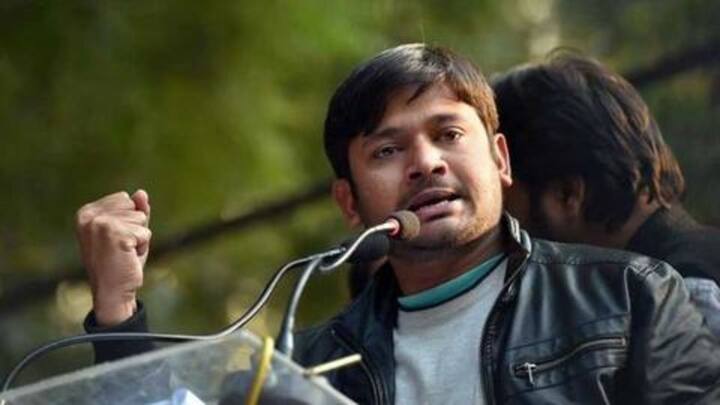 The Delhi government has allowed the prosecution of former Jawaharlal Nehru University Student Union (JNUSU) President Kanhaiya Kumar in the 2016 sedition case. The case pertains to alleged anti-India slogans raised by Kumar at JNU. The development comes nine days after Delhi Chief Minister Arvind Kejriwal said that he would take an early decision in the grant of prosecution against Kumar in the case.
Kumar to be probed along with Umar Khalid, Anirban, others
The Delhi government on Friday sanctioned the Delhi Police Special Cell to probe the 2016 JNU sedition case. The request for a sanction had long been pending before the Home Department of the Delhi government. Reportedly, the involvement of Umar Khalid, Anirban Bhattacharya, Aakib Hussain, Mujib, Amar Gul, Bashrat Ali and Khalid Basir will also be investigated.
What is the JNU sedition case?
On February 9, 2016, anti-national slogans were allegedly raised during a protest at JNU. The protest marked the anniversary of the secret execution of Afzal Guru, a convict in the 2002 Parliament attack case. Kumar and others were booked in connection with the case under Sections 124A and 120B of the Indian Penal Code (IPC) at the Vasant Kunj police station.
Last year, Delhi government indicated unwillingness to grant sanction
Although the Delhi Police had filed a charge-sheet on January 14, 2019, naming Kumar and nine others, the police awaited permission from the government to prosecute the case. In September last year, the Delhi government indicated that it would not grant the sanction as the events "did not amount to sedition." The government had then found the evidence "flimsy" and riddled with "gaps."
Kejriwal met Amit Shah; turned 'positive' towards granting sanction: Report
On February 19, a Delhi court had asked for a status report on the pending sanction to prosecute Kumar and others. The court had also asked the Delhi Police to send a reminder to the Delhi government. The same day, Kejriwal had a meeting with Union Home Minister Amit Shah and it was reported that the Delhi CM was "positive" towards sanctioning Kanhaiya's prosecution.