Imran Khan seeks India-Pakistan mediation by US: Trump told Modi
Imran Khan seeks India-Pakistan mediation by US: Trump told Modi
Written by
Siddhant Pandey
Feb 28, 2020, 08:33 pm
2 min read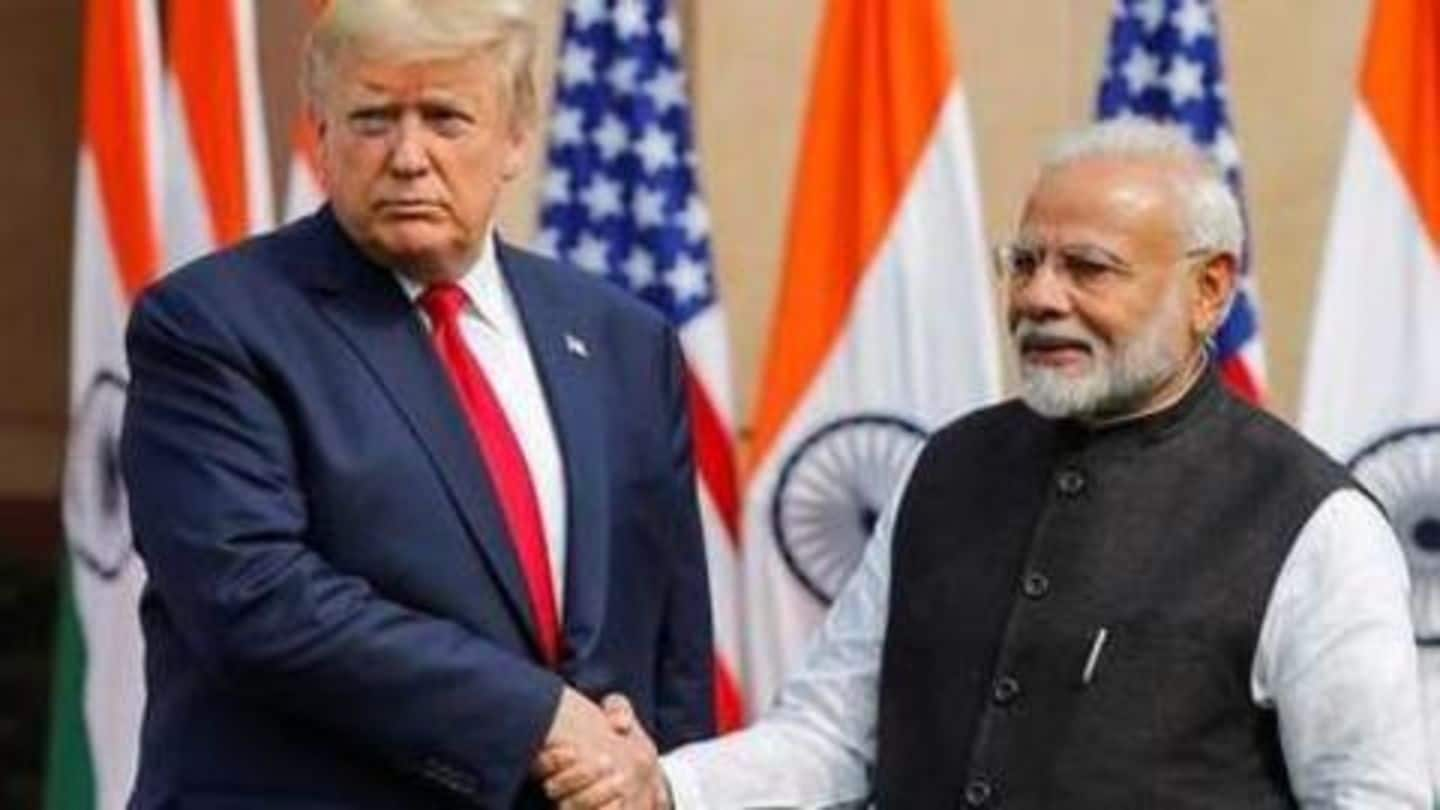 During his two day visit to India earlier this week, United States President Donald Trump held talks with Prime Minister Narendra Modi over ironing out a bilateral trade deal between the two nations. Notably, Trump also told Modi that Pakistan Prime Minister Imran Khan asked the US President to mediate between Pakistan and India. Here's more on what the two leaders discussed.
Trump told Modi he refused to accommodate Khan's mediation request
Sources told The Indian Express that Trump told Modi about Khan seeking mediation between India and Pakistan with the help of the US. However, Trump apparently refused to accommodate Khan's request, the sources added. Further, India reportedly told the US to keep a "close eye" on Pakistan and put pressure on it regarding the terror watchdog Financial Action Task Force's (FATF) action plan.
Plan to accomplish US-India trade deal Phase 1 soon
Modi and Trump agreed to "freeze negotiations as is where is basis" on the US-India totalization agreement, sources told TIE. The pact is for Indian professionals who contribute social security, but cannot bring it to India, resulting in an amount of $12 billion simply parked in the US. They also plan on accomplishing the first phase of a trade deal as soon as possible.
Issue of H-1B visas raised by Modi
Sources told TIE that Modi also addressed the issue of H-1B visas. Modi reportedly detailed the contribution of the Indian-American community to the US, including their knowledge of technology, innovation skills, and democratic values.
Apparently, Modi also explained CAA to Trump
According to Hindustan Times, people present during the two leaders' meeting said that Modi explained the Citizenship Amendment Act to Trump. Modi apparently told Trump that the legislation makes provisions to provide security and dignity to persecuted religious minorities, including Christians, in Pakistan, Bangladesh, and Afghanistan. Modi said the law does not strip anyone of citizenship rights, those who attended the meet told HT.
Trump and Modi also talked on Blue Dot Network
Further, the two leaders reportedly also spoke on the Blue Dot Network, a counter to China's Belt and Road Initiative. The Blue Dot is a multi-stakeholder initiative aimed at promoting "high quality, trusted standards for global infrastructure development." The Blue Dot involves the vision for a "Free and Open Indo-Pacific strategy," however, India is yet to decide on whether it wants to join.