Shahrukh, who fired at Delhi police, escaped; kin untraceable too
Shahrukh, who fired at Delhi police, escaped; kin untraceable too
Feb 28, 2020, 08:49 pm
3 min read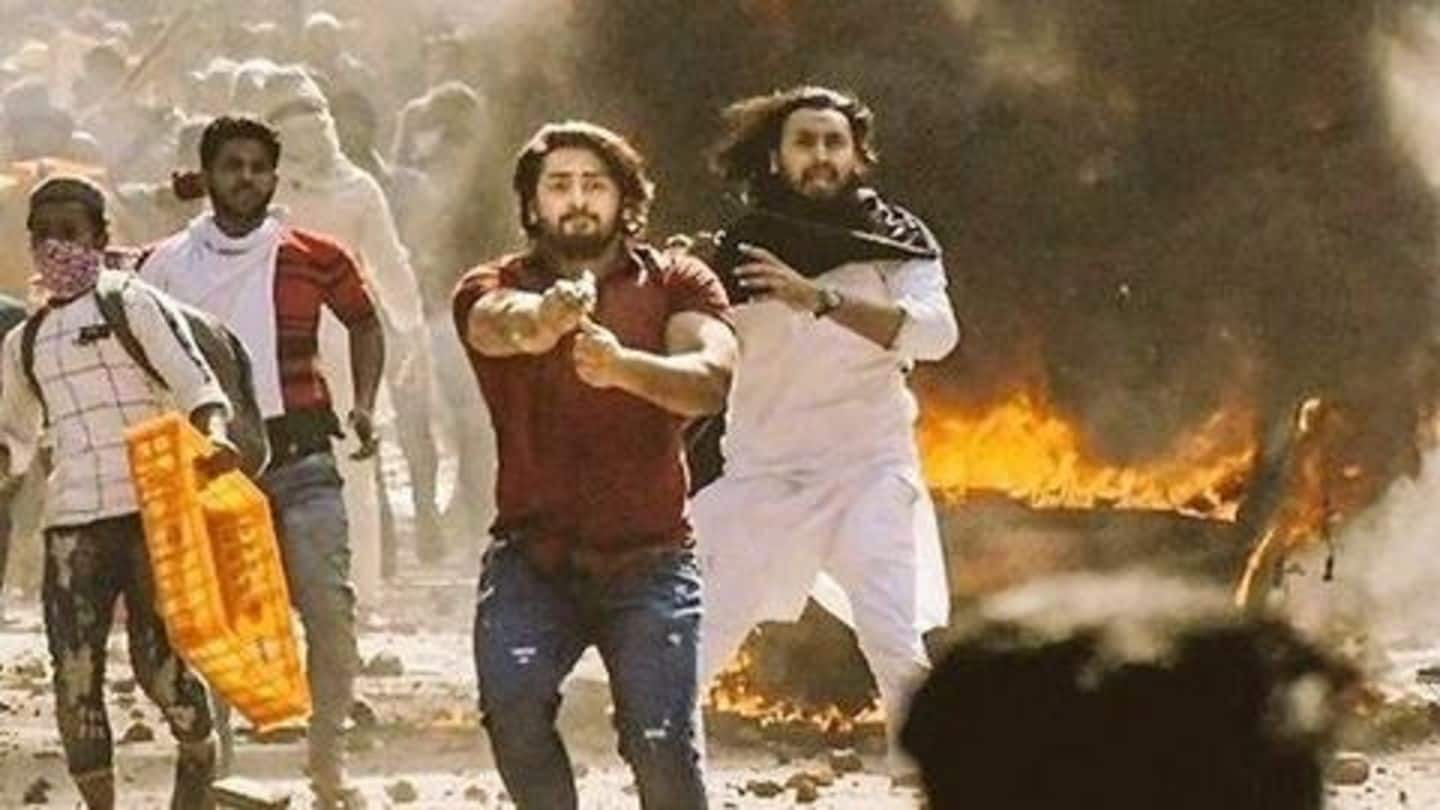 On Monday, hours before US President Donald Trump arrived in Delhi, a daunting image was plastered across TV news channels. A man, dressed in a red t-shirt, fired several rounds of bullets in Maujpur, Northeast Delhi, and pointed a gun towards a cop when a protest against Citizenship Amendment Act (CAA) turned violent. Back then, it was said he was detained, but those reports have been dismissed.
Cops were busy with clashes, Shahrukh slipped
The man in the clips was identified as one Shahrukh. Soon, people demanded his arrest and reports said he was detained. But in what is sure to bring more embarrassment for the Delhi Police, it's learned that he slipped away as personnel on the ground were busy with the riots. So far, the Hindu-Muslim riots have claimed the lives of nearly 40 people.
Shahrukh's father is drug peddler, another relative is in jail
The 27-year-old is the son of a drug peddler, who has been arrested several times and always remains in the scanner, reports IE. His father came out of prison recently. Shahrukh is the relative of Irfan alias Chhenu Pehalwan (35), who is lodged in jail. An officer said Shahrukh escaped because there was no coordination, despite local police identifying him and informing seniors.
Officers didn't take decisions quickly, Shahrukh benefited
"No timely decision over his detention or arrest was taken by senior officers of Eastern range since they were busy with riots. In the meantime, he managed to escape along with his family members after locking his house in Arvind Nagar, Ghonda," the officer said.
His house is locked, teams formed to nab him
Reportedly, the house, where Shahrukh lived with his parents and brother, has also been locked up. His friend said, "Khan is fond of bodybuilding and used to go to a prominent gym in Yamuna Vihar area. We were shocked when we saw that he was firing and waving a pistol." Now, Delhi Police has formed ten teams to nab Shahrukh.
Cop who risked his life said it was his job
The cop at whom Shahrukh pointed the gun is head constable Deepak Dahiya, who said it was his job to confront the former. "I walked up to him to divert his attention.. I couldn't have allowed anyone else to come in his way. My priority was to ensure there was no casualty," Dahiya, who hails from Sonepat and joined the force in 2010, said.