Delhi Police, accused of laxity during violence, gets new chief
Delhi Police, accused of laxity during violence, gets new chief
Feb 28, 2020, 09:25 pm
3 min read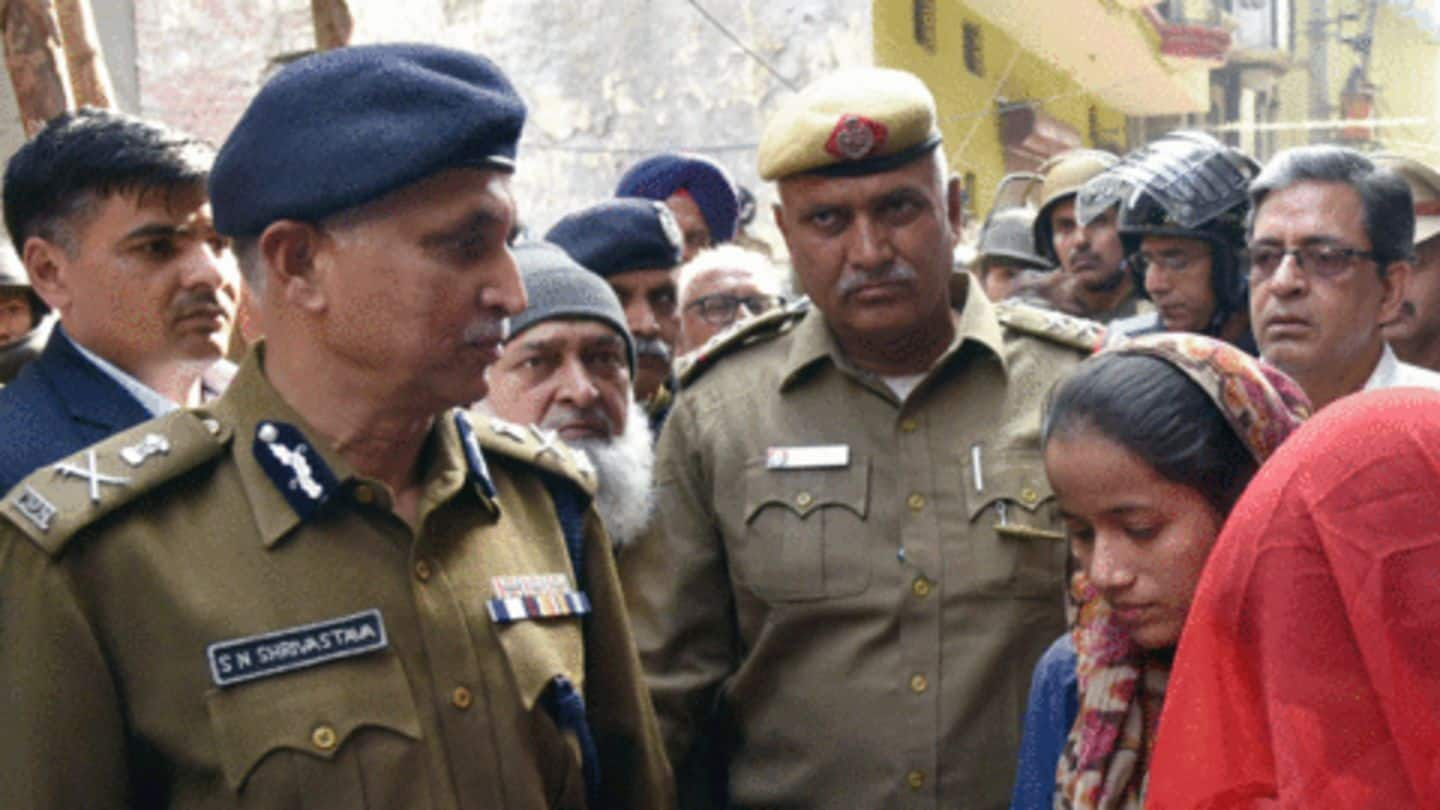 On Friday, the Ministry of Home Affairs gave Indian Police Service (IPS) officer SN Shrivastava the additional charge of the post of Delhi Commissioner. He will be succeeding Amulya Patnaik, who is set to retire on Saturday, as the chief of Delhi Police. This announcement comes days after Shrivastava was made Special Commissioner (Law and Order) to control violence in the National Capital.
Shrivastava has worked with Delhi Police and CRPF
An IPS officer of 1985 batch, Shrivastava was the Special DG Jammu and Kashmir Zone of CRPF. He belongs to Arunachal Pradesh-Goa-Mizoram and Union Territory or AGMUT cadre. Over the course of many years, he has worked in various units of Delhi Police, including heading the elite Special Cell. Shrivastava also led the investigation against Indian Mujahideen. He will take charge on March 1.
MHA made the big announcement today
Ministry of Home Affairs: SN Shrivastava posted with Delhi Police as Special CP is given additional charge of the post of Commissioner of Police, Delhi with effect from 1st March https://t.co/p7qlNfhAss

— ANI (@ANI) February 28, 2020
Battered with violence, Delhi lost faith in cops
Shrivastava's elevation comes at a time when Delhi Police was criticized for not taking concrete steps to contain violence in Northeast Delhi. This week, the area was shaken by Hindu-Muslim riots in which nearly 40 people died and over 200 were injured. The violence continued unabated on Monday and Tuesday, and cops were slammed for going easy on those who attacked harmony.
Surprisingly, NSA Doval also admitted Delhi Police didn't show will
"People did not believe the intentions of the Delhi Police during the violence. Even the image of Commissioner of Delhi Police was not very good for whatever reason. But soon Delhi will have a new Police Commissioner," NSA Ajit Doval told NDTV.
Patnaik has shown he isn't quite efficient
In the last couple of months, Patnaik had to travel on testing waters. He had to pump confidence in the forces after cops were thrashed by lawyers and it was under his watch that officers went on an overdrive, attacking students of Jamia Millia Islamia University. He failed miserably when faced with the biggest challenge of his career — nipping a riot in its bud.
Outgoing commissioner was berated by ex-officer too
"Seeing what's happening today, I'm ashamed I was part of this force. How can you (referring to Police Commissioner Amulya Patnaik) watch while students are being beaten up, your own men are being thrashed and not do anything?," an ex-officer of Delhi Police told HT.
Delhi Police suffered, a head constable died
The careless attitude of Delhi Police came to fore after it was revealed that they chose to ignore six intel inputs about a possible escalation in Northeast Delhi. While the top brass was caught unprepared, the ones on the ground had to face the anger, bullets, and stones. And ill-planning cost Delhi Police too, as it lost a head constable, named Ratan Lal.