Delhi Police got intel inputs about possible escalation, failed nevertheless
Delhi Police got intel inputs about possible escalation, failed nevertheless
Feb 27, 2020, 09:12 pm
3 min read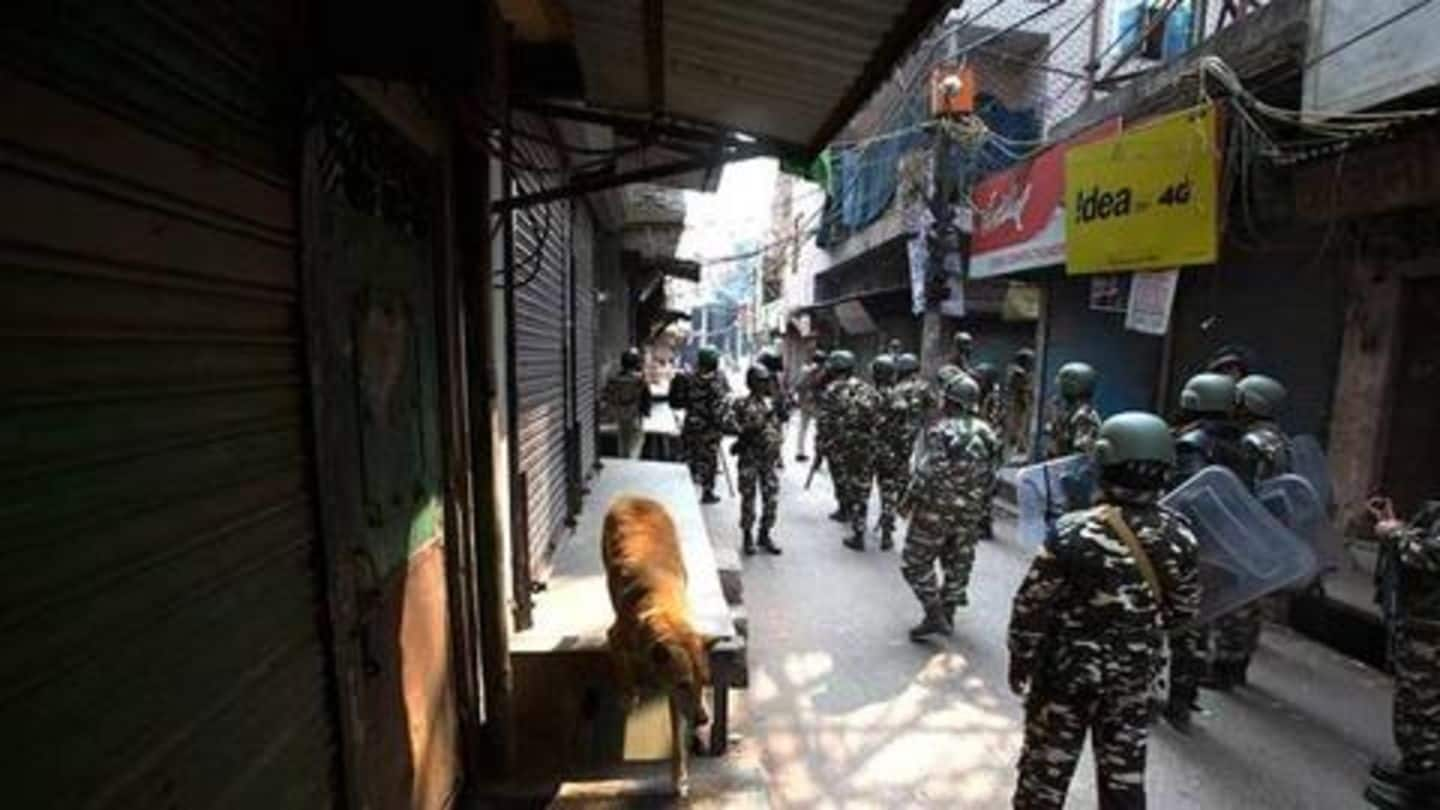 Delhi Police once touted as the most elite force in India, fell from grace this week as it turned a blind eye to the violence that burned the national capital. In one of the worst communal clashes between Hindus and Muslims, over 30 people died. The massacre could have been avoided had Delhi Police paid heed to six intelligence inputs it received, reports TOI.
Kapil Mishra's incendiary rally laid roots for this turmoil
A rally, taken out by Delhi BJP's Kapil Mishra, gave the first signs of what was coming, intelligence agencies said. The leader had given three days ultimatum to Delhi Police to clear the protest against Citizenship Amendment Act at Jafrabad metro station. He had also claimed he would stay put till Donald Trump finishes his first trip to India as the US President.
First alert was issued after Mishra's controversial tweet
The special branch sent the first input regarding increasing vigil in the area on Sunday, soon after Mishra posted a tweet asking people to assemble at Maujpur chowk at 3 pm in support of CAA. Subsequent alerts were sent after stone-throwing began. Delhi Police is accused of not being proactive and ignoring the red flags, but an officer said they were as alert as possible.
Officer tried explaining their perspective
"It was for this reason that a senior officer accompanied Mishra and ensured that he left the area as soon as possible. Despite efforts, anti-CAA protesters started pelting stones on Mishra's group, which led to retaliation and subsequent clashes," the officer said.
Courts were not pleased with Delhi Police's action either
The way Delhi Police handled the entire episode got it ire from Delhi High Court and the Supreme Court. Justice S Muralidhar of HC asked Delhi Police if it was waiting for the whole city to burn before registering an FIR against hate-mongers. He also made it clear that the court would not sit back while another 1984-esque situation is playing out.
Meanwhile, SC pulled up cops' unprofessional behavior
Similarly, the bench of Justices KM Joseph and SK Kaul of the apex court noted that police showed unprofessionalism. "The problem is a lack of independence and professionalism in the police. If this had been done before, this situation would not have risen," the bench said, citing examples of how cops in the UK and the US react when faced with such a situation.
Cops were 'ordered' to give medical aid to injured
Not only did Delhi Police fail to control the situation, but it also showed it lacks empathy. So much so, that during a surprise midnight hearing the Delhi HC had to order cops to ensure the injured are taken to hospitals safely. Cops were directed to shift injured to Lok Nayak Jai Prakash Narayan Hospital (LNJP) or Maulana Azad Hospital if Guru Teg Bahadur Hospital couldn't accommodate them.