Man arrested for bursting crackers, but authorities unsure about 'green-crackers'
Man arrested for bursting crackers, but authorities unsure about 'green-crackers'
Nov 04, 2018, 02:04 pm
2 min read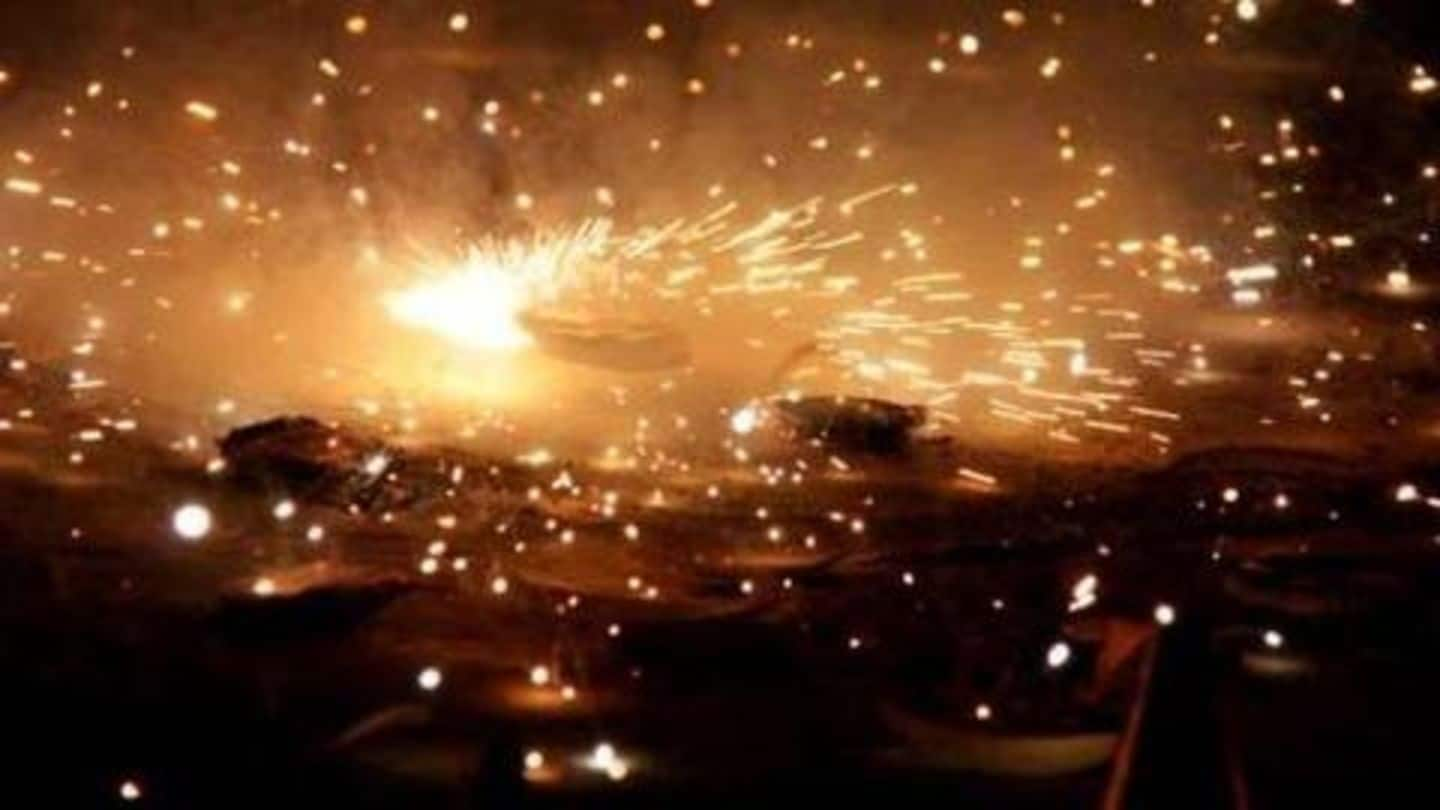 In a first case, the Delhi police arrested a Ghazipur-based man on Saturday after he didn't follow the Supreme Court orders and burst crackers. But now the problem which Forensic Science Laboratory (FSL) faces, is how to ascertain whether the man burst 'green' crackers or not. DCP (East) Pankaj Singh said the residue will be sent to FSL for examination. Here's more.
Neighbor tipped off police, he was arrested
After the man's neighbor tipped off police, Damandeep was held. Initially, Damandeep's children were bursting crackers, and he joined them later. At Ghazipur police station, an FIR under IPC Section 188 was registered. However, FSL officials are confused as there is no set standard for them to examine crackers. As IE reports, 'there is a lack of clarity on the composition of permitted chemicals'.
The chemistry department of FSL examines explosives
As of now, the chemistry department of FSL would examine the explosives but soon a new department will be created. An official said if the Delhi Police would give them residue, they will examine it. "But before that, we will have to set a standard on what constitutes a 'green cracker' and the chemicals present in it," he added.
Looking back: What the Supreme Court ordered
Last month, the Supreme Court ordered only green crackers should be burst between 8-10 PM in Delhi/NCR. Delivering the verdict, the apex court said efforts were taken for the production of green crackers which don't contain harmful chemicals. The court asked the Union Ministry of Environment Forest and Climate Change (MoEFCC) to come up with measures to reduce pollution caused due to crackers.
Earlier, MoEFCC has given some suggestions
In an affidavit filed on August 21, MoEFCC proposed the use of reduced emission firecrackers and 'green crackers'. It also suggested that only those crackers which are approved by the Petroleum and Explosives Safety Organization are sold. It also proposed keeping a check on banned chemicals like lithium, arsenic, antimony, lead, and mercury. The ministry suggested banning barium salts in fireworks.