Woman lures ex into sex, kills him taking boyfriend's help
Woman lures ex into sex, kills him taking boyfriend's help
Written by
Pallabi C Samal
Sep 11, 2018, 12:24 am
3 min read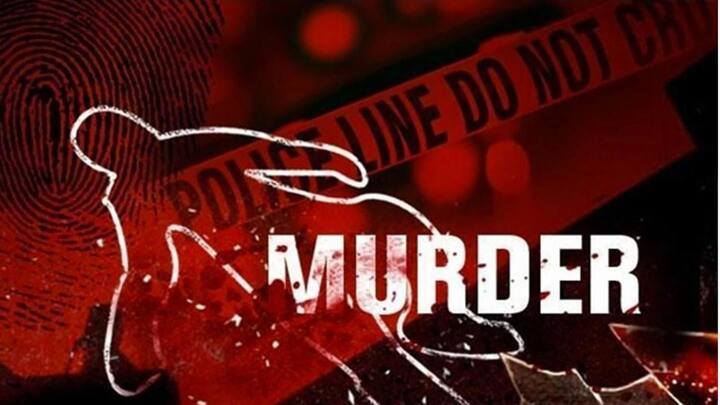 Two boys fell in love with the same girl. What followed was a murky tale of love, lust, jealousy and murder. Rahim and his childhood friend Israfil met Saira onboard a Delhi-Katihar train four years ago. Both were smitten by her, but Saira chose Israfil. Over time, their relationship soured. Saira then teamed up with Rahim and murdered Israfil. Both are behind bars now.
Among the two, Saira chose Israfil, and started an affair
22-year-old Saira, who worked as a domestic help in Dwarka, is a native of Muzaffarpur (Bihar), while Israfil and Rahim were from Katihar. Their story started on the train, where Saira managed to cast a spell on both the boys. They even got down at Katihar and escorted her to Muzaffarpur that day. But, Saira chose Israfil, and an affair ensued.
When Israfil married, Saira tilted towards Rahim
She worked in Dwarka while he in Noida, and used to meet up regularly. But Israfil ditched her and got married two years ago, which left Saira heartbroken. In a rebound, she titled towards Rahim, but, kept meeting Israfil discreetly. When her closeness towards Rahim intensified, Israfil became enraged and demanded her to snap off all ties with Rahim and continue their sexual liaison.
When he blackmailed, it blew her lid off
Saira chose to distance herself from Israfil, who blackmailed her that he'd flash their encounters to Rahim. This blew her lid off, she told cops. On August 31, she asked Rahim to come from Katihar, who boarded the North East Express and reached Delhi on September 2. They met at Green Park Metro station and hatched a plan to eliminate Israfil.
She seduced him and hinted of possible sexual encounter
On that same night, Saira called up Israfil and asked him to meet her at Noida City Centre Metro station. Around 8PM, Israfil reached the metro station in his auto, which Saira boarded and off they went to Noida Expressway. Rahim was closely behind them in another auto. Saira then started seducing Israfil with her words and dropped hints of a sexual encounter.
She blindfolded him, slit his throat; Rahim bludgeoned his head
She asked him to stop in a dark, desolate stretch of a service lane near the Advant Business Park. She then blindfolded him with her dupatta. They got down and she took out a serrated knife and slit Israfil's throat. When Rahim reached the spot, he took over and stabbed Israfil multiple times and bludgeoned his head with a brick.
Clues: Dupatta hinted woman's involvement, Israfil's purse found on spot
They then boarded Israfil's auto and fled. While Saira returned to her Dwarka home, Rahim went back to Patna. Meanwhile, Israfil's wife found his body and lodged a police complaint. Cops found Israfil's purse and dupatta, which hinted of a woman's involvement, on the spot.
Knife recovered, Israfil's wife named Saira in her complaint
Cops soon recovered the knife while mobile location of Israfil's phone showed that on September 2, two other phones were also at the same spot. Israfil's wife naming Saira in her complaint also helped. Cops started surveillance and got leads on Rahim and Saira. One team reached Katihar last Thursday and arrested Rahim after a two-day search. He was brought to Noida on Saturday.
Motive for murder: Israfil proving to be hindrance to affair
While another team reached Dwarka and arrested Saira, said Expressway police station SHO Hansraj Badoriya. Noida SSP Ajay Pal Sharma said Rahim and Saira wanted to get married, but Israfil was proving to be a hindrance. That's why they planned the murder.