Chandni Chowk temple vandalism: 9 persons, including 4 juveniles, arrested
Last updated on
Jul 03, 2019, 09:19 pm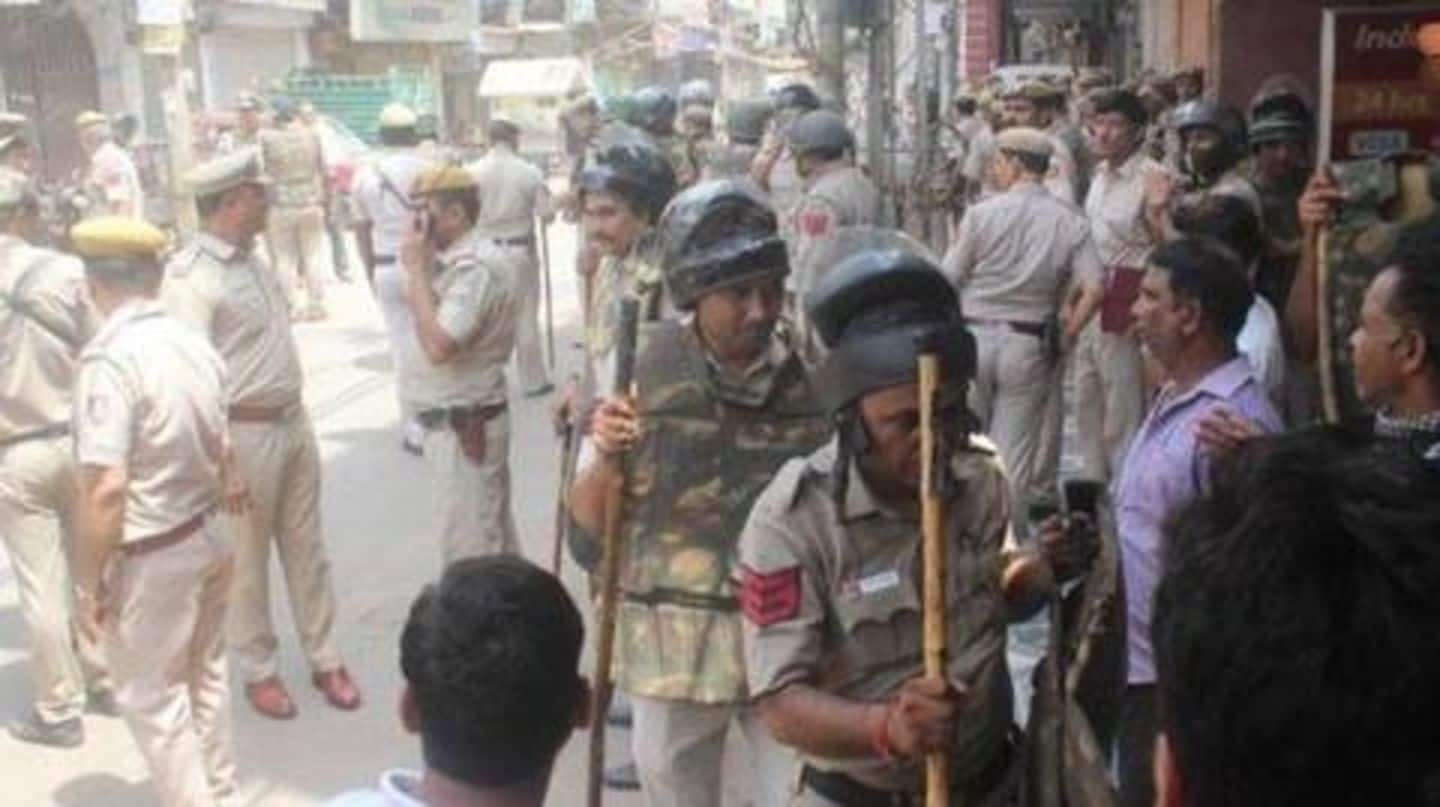 The Delhi Police has arrested a total of nine persons, including four juveniles, in connection with the June 30 Hauz Qazi incident in which a century-old temple was vandalized. Union Home Minister Amit Shah summoned Delhi Police Commissioner, Amulya Patnaik, earlier in the day over the incident in Chandni Chowk where a clash broke out between two communities over a parking issue. Here's more.
Police are verifying the age of one of the accused
Delhi: Nine people, including 4 juveniles, have been arrested in connection with #HauzQazi incident in which a temple was vandalised on June 30. The age of one accused is being verified.

— ANI (@ANI) July 3, 2019
More arrests likely, say police sources
According to reports, during their meeting, Patnaik had assured Shah that swift arrests would be made in the temple vandalism case. More people are likely to be arrested in connection with the case, said police sources.
CCTV footage being analyzed, a probe underway: Patnaik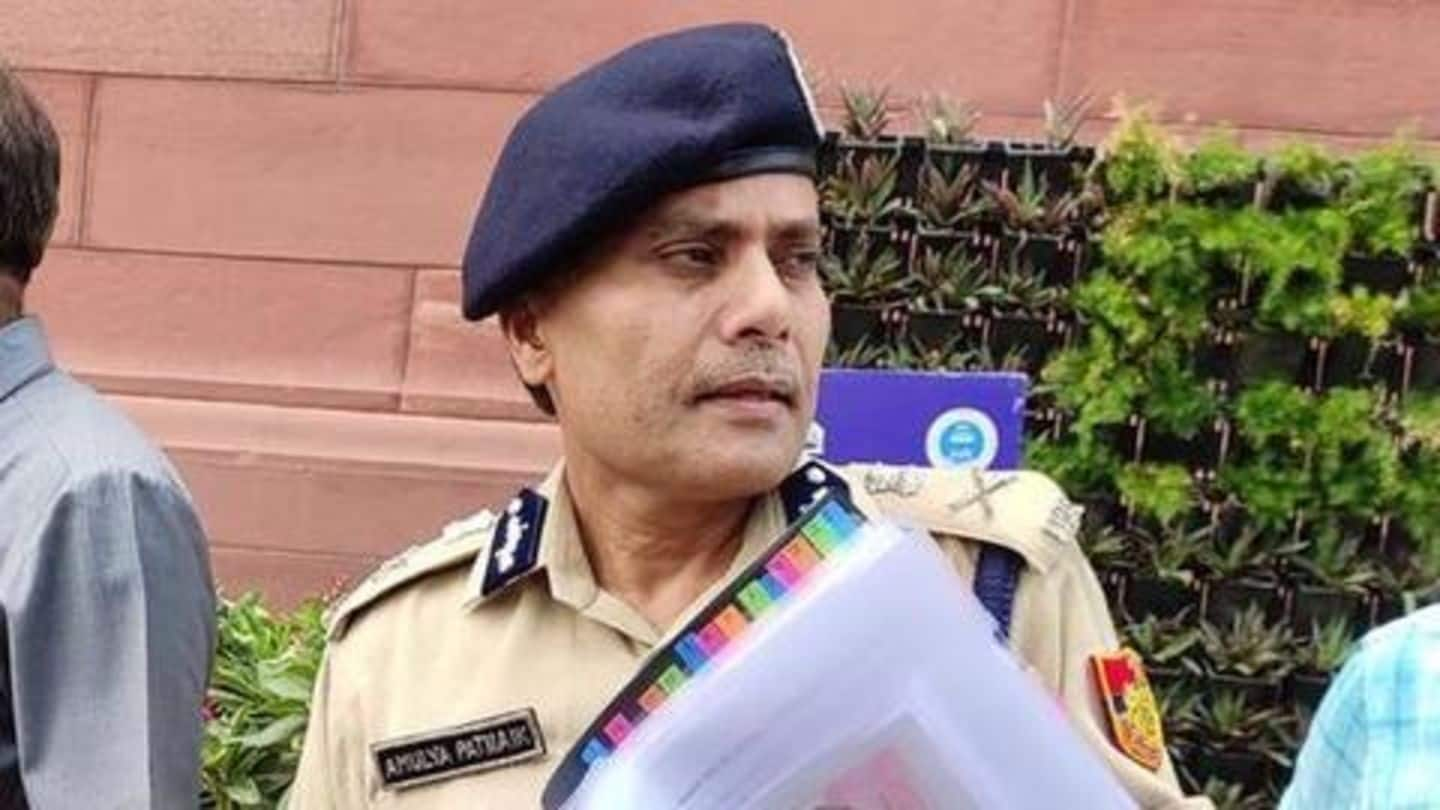 After the meeting with Home Minister Shah, Delhi Police Commissioner Patnaik said, "We had a general briefing on the incident and we told him that the situation is almost normal in the area. The briefing was about that." "General action has been taken, legal action will also be taken...," he added. Patnaik also said CCTV footage is being analyzed and a probe is underway.
Fight over parking of two-wheeler led to clashes
Police said that the violence in the Hauz Qazi area erupted after a fight over the parking of a two-wheeler turned into a violent quarrel between two communities. Tension prevailed after a temple in the area was vandalized after a clash broke out.
Chandni Chowk MP Harsh Vardhan says culprits will be arrested
Union Minister and Chandni Chowk MP Harsh Vardhan, who visited the incident site on Tuesday, said those involved will be arrested. "It is very unfortunate and painful. The kind of thing done to the temple is unforgivable. I have been told that police is already in action and culprits will be arrested and punished. I appeal to the people to maintain harmony," he said.
'Does BJP not care about majority community's sentiments?' asks Congress
Meanwhile, the Congress on Wednesday attacked the ruling BJP over the temple vandalism issue, asking if the party does not care about the "sentiments of the majority community." It also alleged that Union Home Minister Shah and the Delhi Police did not take any action in the matter even two days after the 100-year-old temple was vandalized in the national capital.
No action yet by Home Minister, Delhi Police: Abhishek Singhvi
"Day 2 of the temple incident and no action yet by Home Minister, Delhi Police under the BJP rules Centre. We know the ruling party doesn't care about minorities...does it also not care for the sentiments of majority?" tweeted Congress spokesperson Abhishek Singhvi on Tuesday.
Here's what Singhvi tweeted over the Delhi temple incident
Day 2 of the temple incident and no action yet by Home Minister, Delhi Police under the BJP rules Centre. We know the ruling party doesn't care about minorities but does it also not care for the sentiments of majority?

— Abhishek Singhvi (@DrAMSinghvi) July 3, 2019