Were Delhi's communal riots funded by Indonesian NGO?
Were Delhi's communal riots funded by Indonesian NGO?
Written by
Siddhant Pandey
Mar 14, 2020, 01:01 pm
3 min read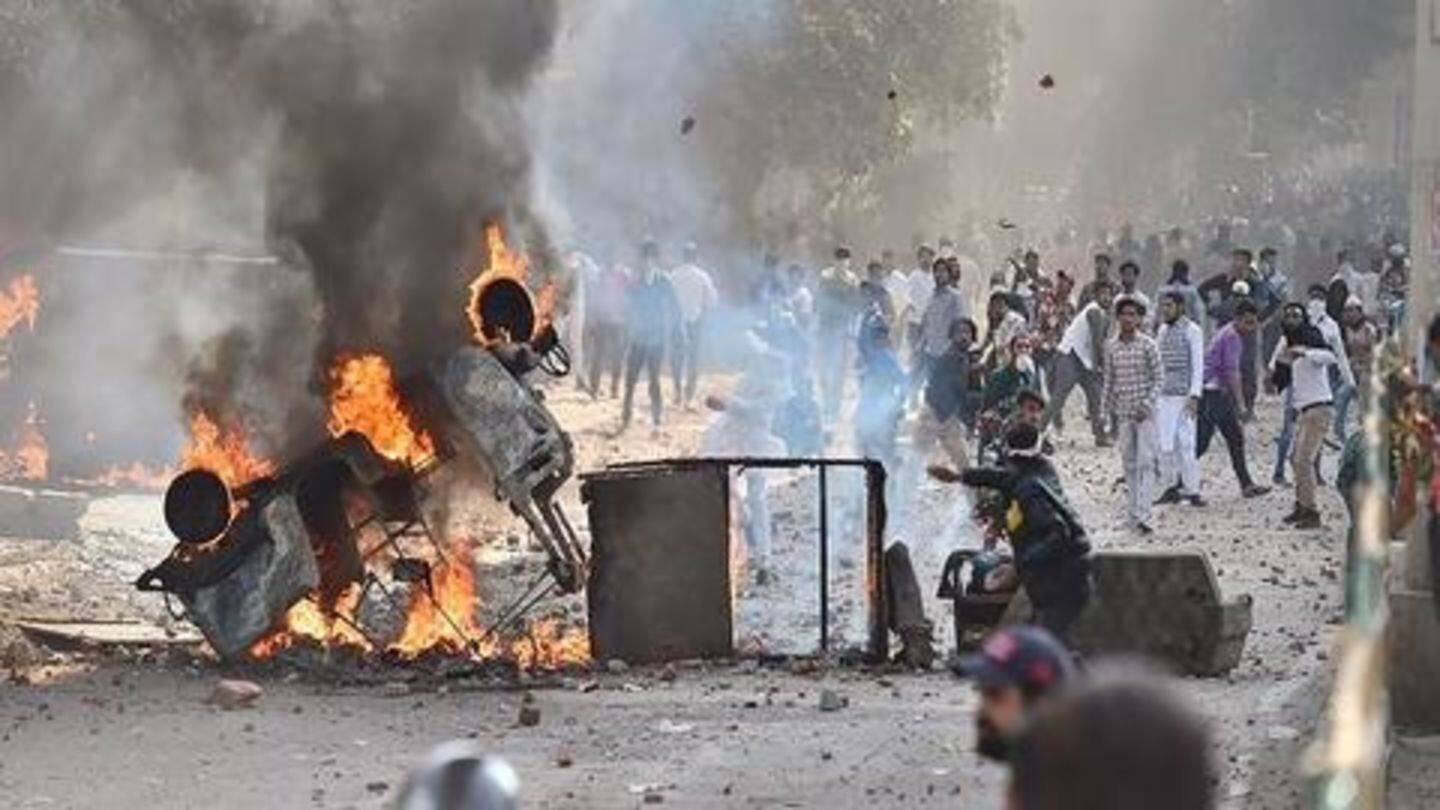 A link has emerged between last month's communal violence in Delhi and a non-government organization (NGO) based in Indonesia. Indian media reported that the NGO had funded rioters during the Delhi violence, which led to the deaths of 53 people. However, the Indonesia-based NGO has claimed that it only extended aid for relief efforts in Delhi. Here are more details.
Indonesian NGO tried sending Rs. 25 lakh to rioters: Report
According to a News 18 report on Thursday, sources said that the Indonesian NGO Aksi Cepat Tanggap (ACT) extended assistance to the Delhi rioters. The report stated that the "highly radicalized" NGO tried to send Rs. 25 lakh to the rioters "possibly for legal help." The NGO is also said to circulate "propaganda material" through social media, the report added.
Money reached India through Dubai, says another report
On Saturday, Hindustan Times, citing intelligence sources, reported that the money was sent to India from Dubai through the hawala route. The money was sent to Muslims who lost their family members, sustained injuries or lost property during the riots.
Reports also linked ACT to terror outfit LeT
Reports also stated that ACT is linked to the Falah-e-Insaniyat Foundation (FIF). FIF is a charity organization established by Jama'at-ud-Da'wah (JuD), the political arm of banned terror outfit Lashkar-e-Taiba (LeT). Reportedly, the NGO has executed outreach activities in Rohingya camps in Indonesia's Banda Aceh region. The NGO also reportedly established a camp for displaced Rohingya Muslims at Cox's Bazaar in Bangladesh.
Security agencies concerned about weaponization of riot images, politicians' statements
According to HT, security agencies in India are concerned that images from the Delhi riots and statements made by politicians during the violence will be used to mobilize innocent people and perpetuate a toxic ideology.
ACT clarified its position on Friday
Meanwhile, the ACT on Friday held a press conference in South Jakarta. ACT Board of Trustees Syuhelmaidi Syukur said that as a humanitarian NGO, they coordinate with official organizations to extend aid at home and abroad. Syukur said for the past two years they have been conducting humanitarian programs in India. The NGO said it provided Delhi riot victims with food, housing, health etc.
ACT's online fundraiser collects Rs. 40 lakh for Delhi riots
According to the Indonesian news portal Tribun Kaltim, ACT also donated money to certain riot victims. ACT has an online fundraiser with a goal of 900,000,000 Indonesian rupiah (approximately Rs. 46.5 lakh). At the time of writing, the fundraiser collected Rp. 791,967,322 (Rs. 40.89 lakh).
53 dead in Delhi riots; over 200 injured
The riots in Delhi started on February 23 between pro and anti-CAA (Citizenship Amendment Act) protesters and lasted three days. The violence left 53 dead and over 200 injured, the Delhi Police said earlier this month. By last Sunday, the Delhi Police had registered over 700 cases in connection with the violence and arrested or detained nearly 2,400 people.