Delhi riots: 122 homes, 301 vehicles damaged, says interim report
Delhi riots: 122 homes, 301 vehicles damaged, says interim report
Mar 03, 2020, 10:21 pm
3 min read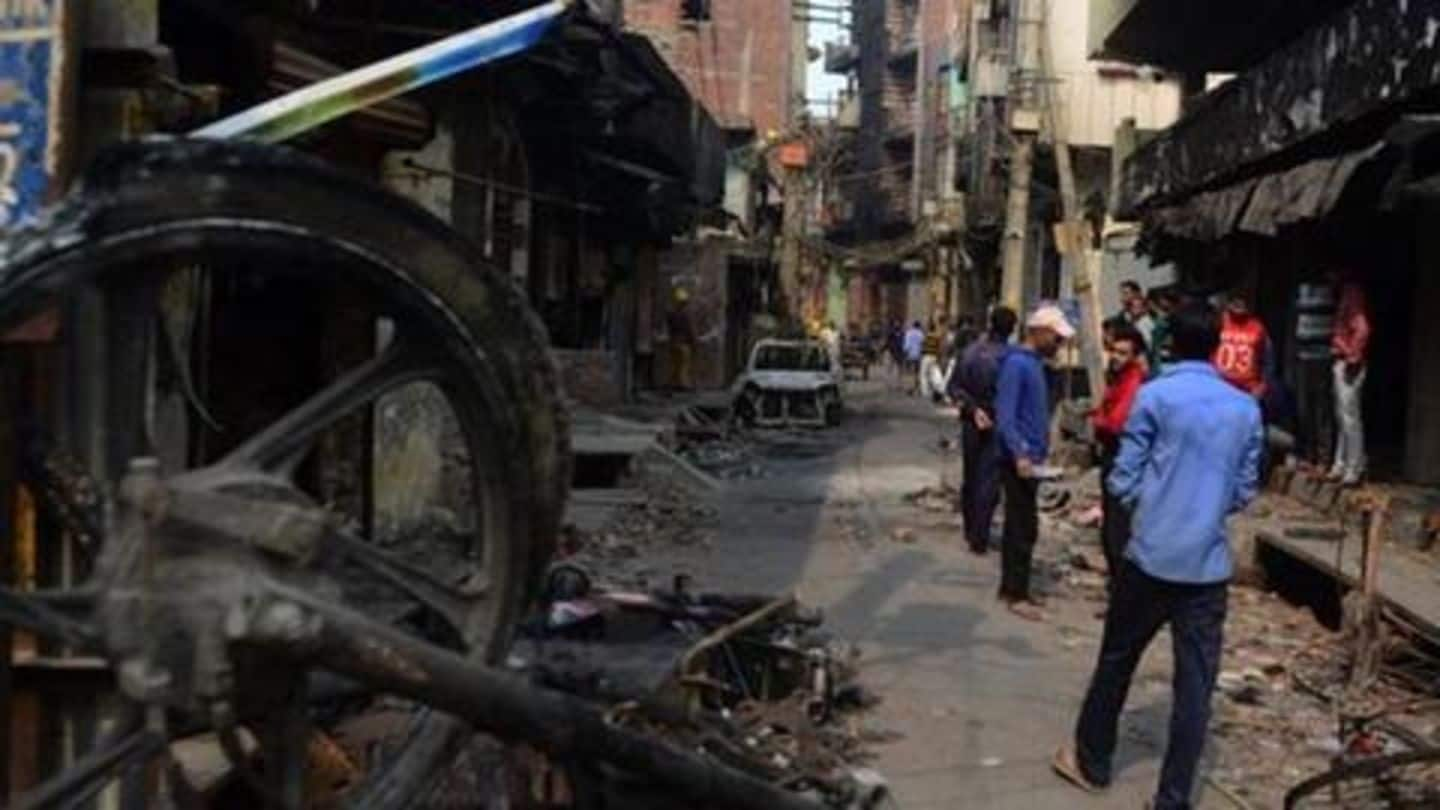 With the dust on one of the worst communal clashes to hit Delhi settling, officials are assessing the damage and the details are staggering. Initial investigation suggests 122 homes, 322 shops and 301 vehicles, were gutted in the violence, and the number is expected to go up. The north-east Delhi district administration prepared an interim report after collecting inputs from sub-divisional magistrates (SDMs).
A protest against CAA turned into Hindu-Muslim riot
On February 24 and 25, pockets of Northeast Delhi saw Hindu-Muslim riots after a protest against the controversial Citizenship Amendment Act turned violent. By Tuesday, rioters had killed many, including a head constable and an Intelligence Bureau officer, vandalized several houses, and set on fire countless vehicles. All this happened while US President Donald Trump was in India for his maiden trip.
In Shiv Vihar, over 150 vehicles were set on fire
Shiv Vihar was one of the worst affected areas. On Saturday, when residents stepped out after restrictions were relaxed, the extent of damage shocked them. At least 170 vehicles, stationed at two adjacent parking lots, were set on fire. Not one vehicle escaped. "One by one, row by row, the cars caught fire right in front of our eyes," a local told HT.
Several teams are judging the damage
On Sunday, 18 sub-divisional magistrates and their teams (each one has 60 members) visited the riot-hit areas to assess the damage. District magistrate (north-east Delhi) Shashi Kaushal said civil volunteers are part of the teams too. She didn't tell how many areas are yet to be sifted. Along with findings of SDMs, the interim report was also based on claims made by riot victims.
Assessment got tricky as many fled homes
The assessment was aimed at bringing a clearer picture of the damage caused to public and private property. However, the task has become difficult as many fled their homes. "I had sent my wife and children to my in-laws' residence in Mustafabad - located in a relatively safe pocket in the riot-hit assembly constituency," a scrap-dealer named Zakir told HT.
44 "minor" cases were also mentioned
The localities have been categorized into four zones in the interim report. Three came under the north-east Delhi revenue district and remaining one under Shahdara revenue district. The "substantial damage" header in the report is for the property that was completely gutted. 44 cases of "minor" damage were also mentioned. As far as vehicles are concerned, two-wheelers, four-wheelers, and auto-rickshaws were set on fire.
Insurers have been asked to act swiftly
Reports suggest the Prime Minister's Office (PMO) met with state insurers to ensure the victims' claims are settled without any hassles. The claims are estimated to Rs. 10-15 crore currently, but can swell as days pass. Most of the initial claims filed relate to motor vehicle damage and business losses. To note, LIC settled the claims of kin of deceased head constable quickly.