They were in thousands: ACP, injured in riots, recalls horror
They were in thousands: ACP, injured in riots, recalls horror
Feb 29, 2020, 05:39 pm
3 min read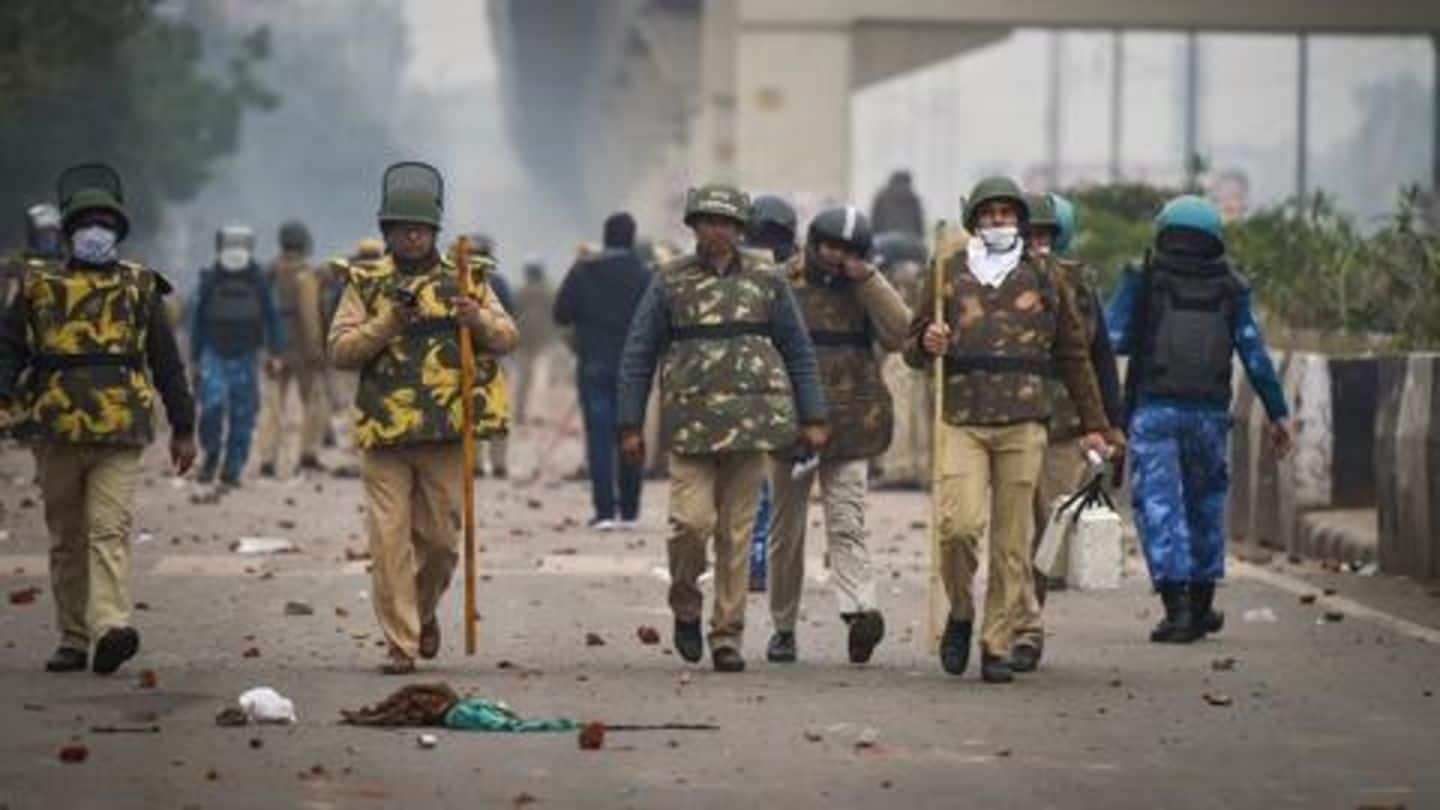 This week's Hindu-Muslim riot in Northeast Delhi took the lives of more than 40 people, including a head constable and an IB officer, injured hundreds, and ravaged property worth lakhs. When violence reached its peak on February 24 and 25, Delhi Police was accused of not containing it promptly. However, an ACP, who was injured, disclosed they couldn't do much as they were outnumbered.
Bloodshed followed after CAA protest turned violent
The worst violence on communal lines to hit Delhi in years started when supporters and critics of the Citizenship Amendment Act (CAA) clashed last week. As hours passed, things turned scary with Hindus and Muslims pelting stones at one another, vandalizing houses, and using weapons like guns and petrol bombs to inflict pain. The situation is crawling back to normalcy but tensions haven't subsided.
We were only 200, recalled senior cop
On February 25, ACP Gokulpuri, Anuj Kumar was injured. After being discharged from the hospital two days ago, he told that the area had turned into a battlefield. Cops were directed to block the road connecting Signature Bridge to the border of Ghaziabad. But as time passed the crowd swelled. "They were around 20,000- 25,000, while we were only 200," he narrated.
Impassioned appeals of police went unheard
"I don't know whether they had planned to block the road as they did previously. We spoke to them peacefully and asked them to remain confined to the service road instead of the main road," he went on.
A rumor about police firing made things worse
The situation took a grim turn when a rumor about women and children dying due to police excesses surfaced. "There was construction underway near the bridge, so stones and bricks were lying there. The protestors started pelting stones suddenly and we were injured, including the DCP who was bleeding severely," he added. Due to the distance between rioters and cops, firing tear-gas proved to be useless.
Cops were outnumbered, said Kumar
"We were standing on two opposite ends of the road. We didn't want to open fire as many women took part in the protest. But we were heavily outnumbered. My aim then was to first rescue the DCP because he was bleeding heavily," he said.
Caught by surprise, Delhi Police failed on many fronts
In the initial hours, Delhi Police spent a lot of time figuring out how to curtail the menace. The force, considered one of the most elite ones in the country, had to pay the price of ignoring at least six intel inputs that hinted at a possible escalation. That the rioters had stocked weapons beforehand and were aided by outsiders didn't help either.