#DelhiRiots: Shahrukh, who fired bullets, pointed gun at cop, arrested
#DelhiRiots: Shahrukh, who fired bullets, pointed gun at cop, arrested
Mar 03, 2020, 01:43 pm
3 min read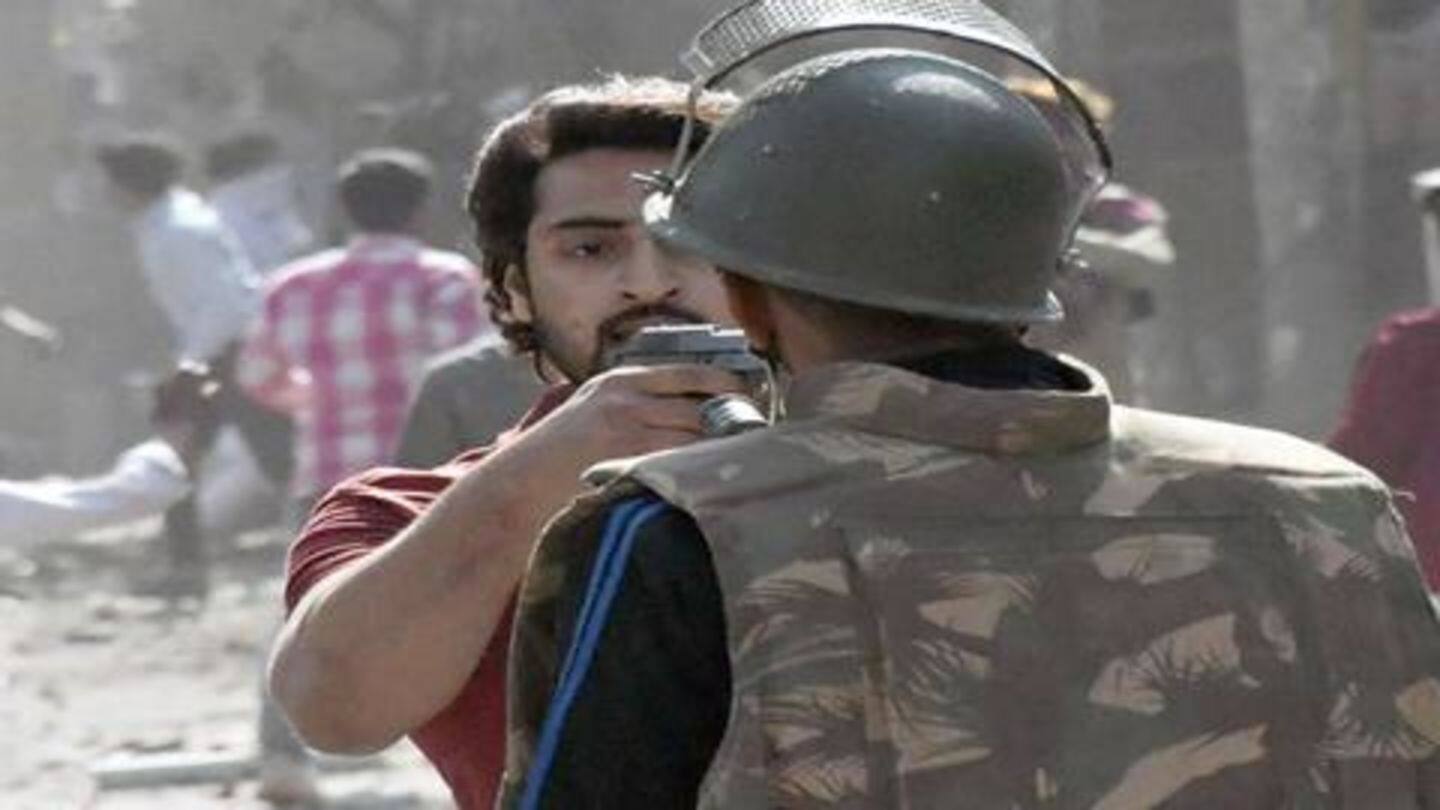 Days after he fired multiple rounds of bullets at Delhi Police, Shahrukh was arrested from Uttar Pradesh's Bareilly on Tuesday. On February 24, he pointed a gun at a constable, who faced him with a lathi. The image became one of the defining moments of riots, that ravaged Northeast Delhi earlier last week. So far, more than 45 people have died.
Shaheen Bagh-style protest at Jafrabad sparked tensions
Delhi was already tense due to the round-the-clock protest against the Citizenship Amendment Act (CAA) at Shaheen Bagh. But when the same model was followed near Jafrabad metro station last month, supporters and critics of the law clashed. The clash snowballed into a riot where guns, stones, swords, hammers, and rods were used. Over 100 houses were vandalized and more than 300 vehicles torched.
In chilling video, Shahrukh was seen getting violent
Last Monday, two images took over TV channels and social media. One pertained to US President Donald Trump's maiden visit to the country, and another was related to violence in NE Delhi. Shahrukh, who wore a red t-shirt that day, emerged from the crowd opposing CAA and pointed a gun at Deepak Dahiya. Stones dotted the road where he had a face-off with police.
Shahrukh escaped as cops remained busy with riots
The day the incident happened, it was reported that Shahrukh had been detained, but later it was revealed he escaped. "No timely decision over his detention or arrest was taken by senior officers of Eastern range since they were busy with riots. In meantime, he managed to escape along with his family members after locking his house in Arvind Nagar, Ghonda," an officer said.
Shahrukh's father is a history-sheeter
Shahrukh comes from a family of criminals too. His father is a local drug-peddler, who oscillates between jail and his home. The 33-year-old is also a relative of criminal Irfan alias Chhenu Pehalwan (35), who is in jail. After evading arrest for more than a week, Shahrukh was arrested by the Crime Branch of Delhi Police. A press conference by police is expected.
Later, cop revealed Shahrukh threatened to shoot him
About the incident, Dahiya recently said that Shahrukh threatened to shoot him. "He was firing continuously and the people behind him were pelting stones. The public was standing behind me so I tried to convince him to not fire at the crowd. I even tried to scare him with my stick," the brave constable told later. He said he was only discharging his duties.
Dahiya's quick thinking saved lives
"I wanted to make sure that he does not hit anyone. We had to deal with the moment to save the people. I wanted to make sure that people move beyond his firing range, which I managed successfully," Dahiya told Aaj Tak.