Robbers steal money, but get caught in Delhi's traffic
Robbers steal money, but get caught in Delhi's traffic
Aug 12, 2018, 01:57 pm
2 min read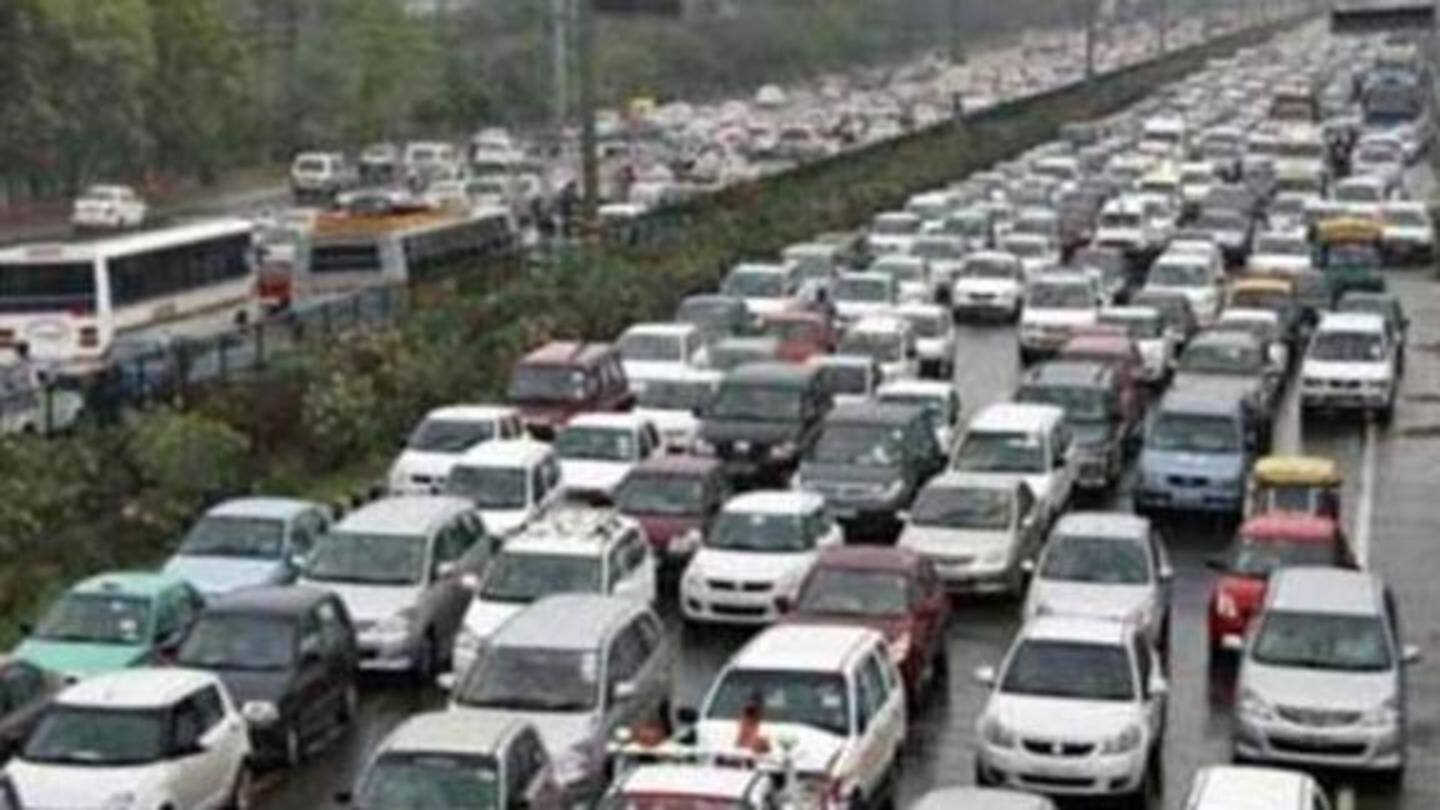 Had it not been for the notorious traffic jams of Delhi, two robbers could have gotten away in Bhajanpura's Yamuna Vihar with around Rs. 6,000 cash on Wednesday. But a traffic jam not more than 250 metres away from the ATM foiled their plans and got them caught. The man who was robbed, Janardan Singh, thanked the traffic snarls, which he usually curses.
After man withdrew cash from ATM, robbers stole money
At around 12:30 PM, Singh withdrew Rs. 6,000 from an ATM. As he stepped out of the kiosk, a man grabbed his collar and asked him to hand over the money. Singh, who said it was his hard-earned money, fought back. But then another accomplice of the robber put a knife to his throat. Fearing he could be stabbed, the 34-year-old let go.
After robbers fled on motorcycle, they ran into traffic
After the robbers fled on a motorcycle, Singh chased them on foot. He also kept screaming to alert others. Just then, the robbers hit an unexpected roadblock - traffic. Singh said they tried to squeeze through it, but failed. "The pillion rider kept looking back to see if I was still chasing them," he said. They then left the bike and ran towards service-lane.
Singh caught the robbers, soon police spotted them
By then Singh had covered the distance and caught up with them. He pinned both of them, but one took out a knife again. He didn't let go of the other. Fortunately, a patrolling police van saw them and arrested the robbers. The bike, as well as the cash, were seized. Atul Kumar Thakur, deputy commissioner of police (north-east), said Singh will be felicitated.