Kolkata: Digital archive of 3,500 Rabindranath Tagore poems launched
Kolkata: Digital archive of 3,500 Rabindranath Tagore poems launched
Written by
Ramya Patelkhana
(PTI desk)
Sep 02, 2018, 02:26 pm
2 min read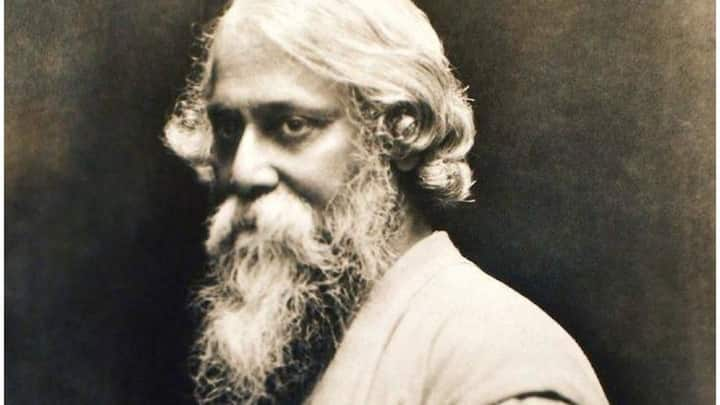 A digital archive of 3,500 poems of Rabindranath Tagore was launched in Kolkata in a private initiative with 15 recitations by the poet himself and the rest by 245 elocutionists. Besides the recitals, 110 Rabindra Sangeets (Tagore songs) and 103 English recitations have also been included in the 'Rabindra Kobita Archive', said its maker Purnendu Bikash Sarkar, a physician by profession.
Most popular poems of Tagore put separately in a gallery
Sixty most popular poems of Rabindranath Tagore have also been put separately in a gallery, said Sarkar, who has collected and also digitally compiled the poems during a research spanning over five years. Details like at what age the poem was written by Tagore and the place where it was penned - are also available in the archive.
Most Tagore poems are not very much known: Sarkar
"I found during research that apart from 150 popular poems by Tagore, others are not very much known. And the number of such poems is much higher than the known ones," Sarkar said. He hoped the digital initiative will help youngsters to know the lesser known works of the Nobel laureate. Visva Bharati University Vice-chancellor Sabujkali Sen was present at the launch event.
Undoubtedly a complete archive of Tagore poems: Sen
Sen said, "Purnendu Bikash Sarkar accomplished a task which ideally should have been done by the Visva Bharati University. It is undoubtedly a complete archive of Tagore poems and will guide future generations and initiate them with Tagore's works." Bangladesh Deputy High Commissioner Toufique Hasan said the archive would enable 25 crore Bengalis, living across the world, hear Tagore's both known and not-so-well-known works.
Archive available for download; compatible on Android and Mac
Poet Sankha Ghosh said the archive of Tagore poems was an important and unique initiative. Sarkar said that the archive, which also contains brief notes of 52 books of the poem by Tagore, is compatible on Android and Mac. The archive is now available for download from an online App launched on August 28 or can be bought as DVDs.