Delhi High Court grants bail to Congress leader DK Shivakumar
Delhi High Court grants bail to Congress leader DK Shivakumar
Oct 23, 2019, 03:38 pm
2 min read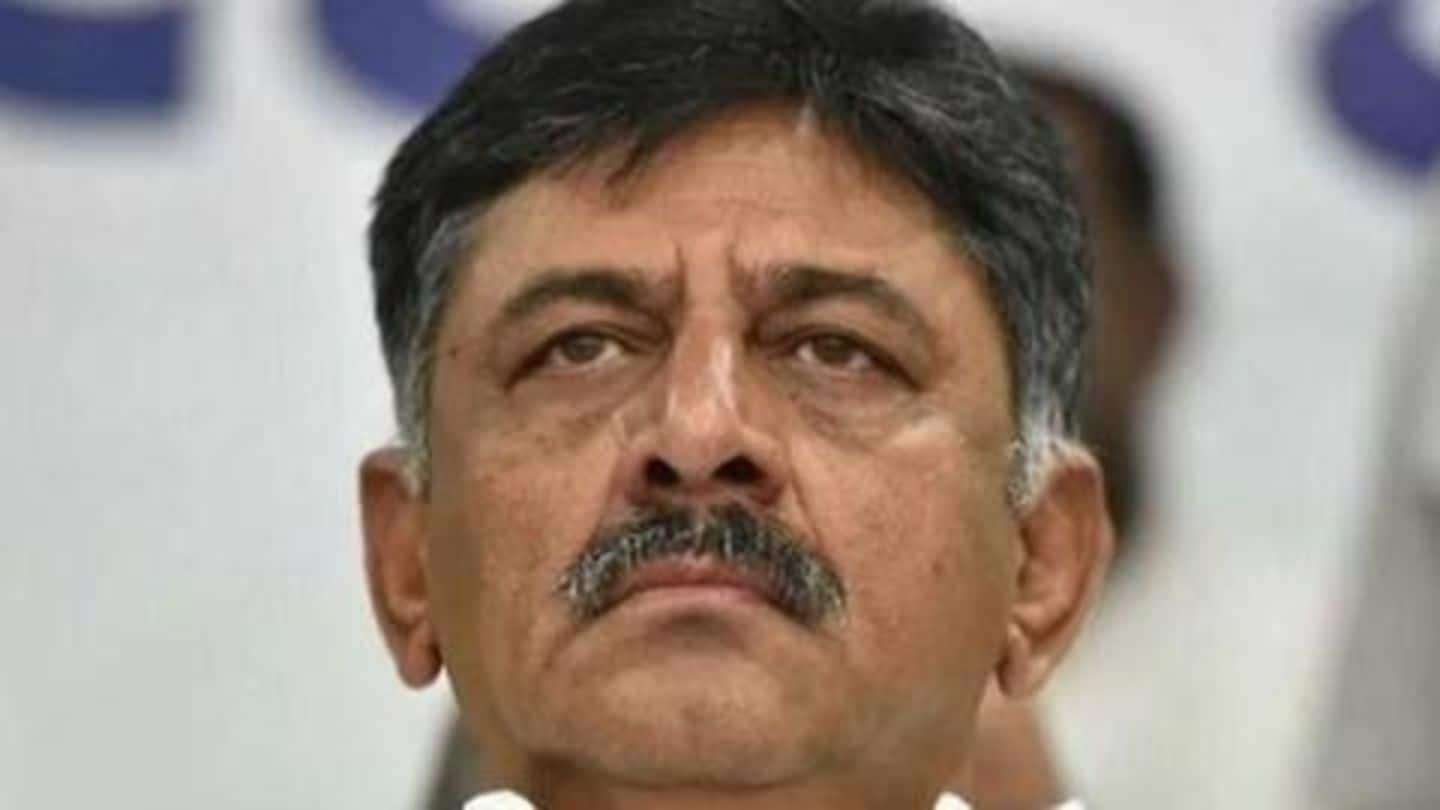 DK Shivakumar, who has built a reputation for being the troubleshooter in Karnataka Congress, was on Wednesday granted bail by the Delhi High Court. He was arrested by Enforcement Directorate (ED) in connection to a money laundering case and is currently lodged at Tihar jail. Earlier, a lower court rejected his bail plea saying the probe is in the initial stage.
What are the allegations against him?
The agency started probing Shivakumar after I-T department filed a case against him. He is accused of transporting a huge amount of unaccounted cash through the hawala route. His aide SK Sharma is also under the radar of the agency. Shivakumar was arrested on September 3, but Congress cried conspiracy and accused the current BJP regime of misusing agencies for political vendetta.
Shivakumar has been asked to deposit Rs. 25 lakh
While granting bail to the Congress leader, Justice Suresh Kait asked him to deposit bail bond of Rs. 25 lakh. In his judgment, Kait said Shivakumar is not a "flight risk". The judge also noted that all the documents related to the probe were with the investigating agency and there's little chance that Shivakumar could hamper the evidence.
Today, Sonia Gandhi met Shivakumar in jail
Earlier in the day, Shivakumar was visited by Congress President Sonia Gandhi. Congress' Ambika Soni and Shivakumar's brother DK Suresh were also present at the meeting. Later, Suresh said that Sonia assured his brother that Congress would stand with him. "We have to fight them and come out of this," Suresh said quoting the UPA Chairperson, who had earlier visited P Chidambaram in Tihar.
Without Shivakumar, Congress-JD(S) coalition would have been impossible
Shivakumar played an important role in forging the JD(S)-Congress alliance in Karnataka in 2018. Earlier this year, when the coalition was hit by a crisis after a spate of resignations, he pulled every trick in his book to ensure the rebel MLAs stay. He even spent hours outside a Mumbai hotel only to be detained. Subsequently, the government collapsed and BJP came to power.