No link between encephalitis deaths and skeletons, says Muzaffarpur DM
No link between encephalitis deaths and skeletons, says Muzaffarpur DM
Jun 23, 2019, 08:25 pm
3 min read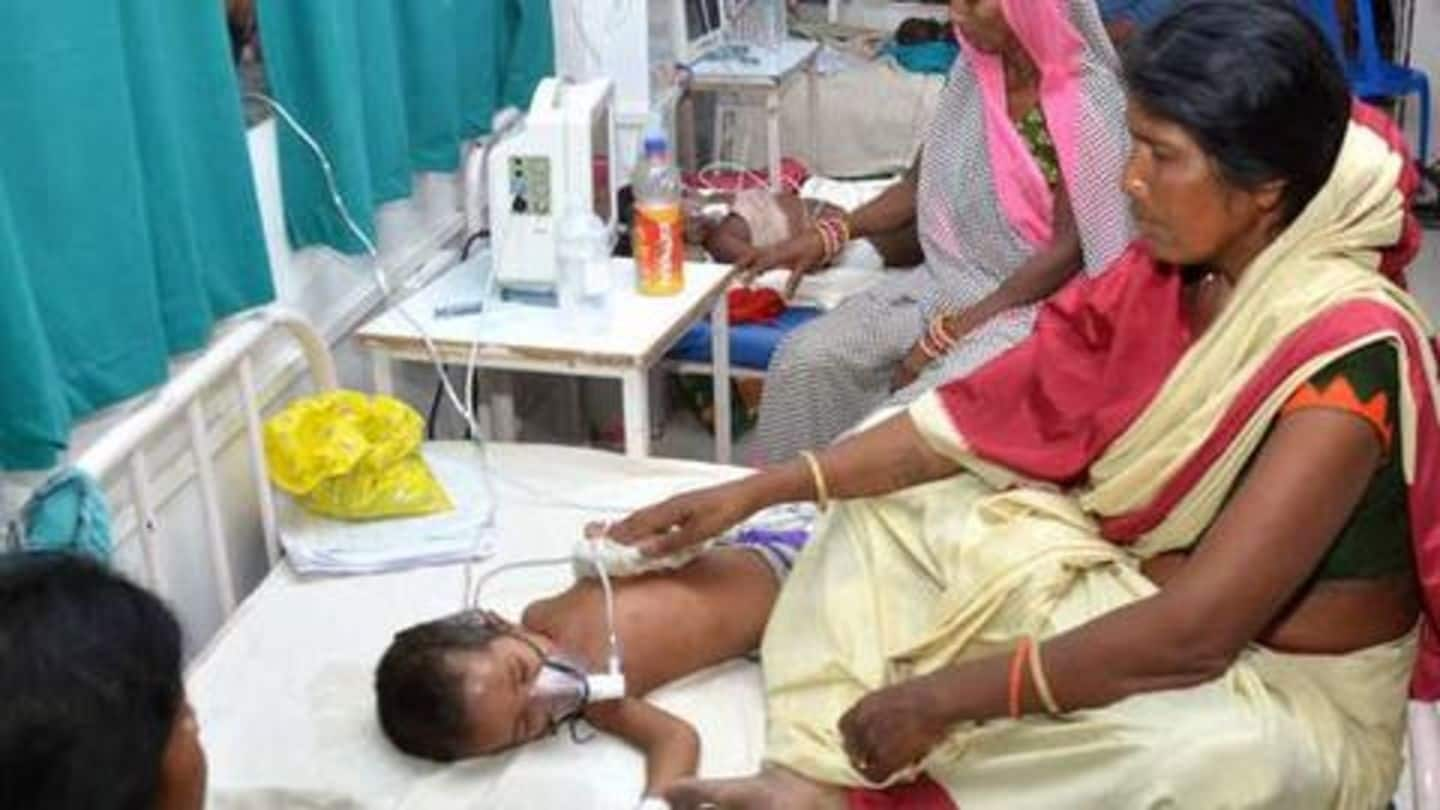 In Bihar's Muzaffarpur, the state-run Sri Krishna Medical College and Hospital (SKMCH) is dealing with the acute crisis of encephalitis, which has claimed the lives of more than 100 kids. Amid the somber atmosphere, the medical facility was hit by another controversy after skeletons were found outside it. As the skeletons caused panic, Muzaffarpur's District Magistrate said the two cases aren't linked. Here's more.
Backstory: Skeletons found in open caused an uproar
On Saturday, hundreds of human skeletons were found in a forest outside the hospital. While some were left in the open, others were kept inside a sack. Apparently, attendants of some patients stumbled upon the skeletal remains and alerted authorities. Subsequently, SKMCH Superintendent SK Shahi asked district magistrate to conduct a detailed investigation and called dumping of skeletons an "inhumane" treatment.
Later, SHO explained why forensic tests weren't conducted
"The skeletons were the mortal remains had long been consigned to flames according to the provisions of the law. As a result, we did not send them for any forensic tests," Sona Singh, SHO (Ahiyapur police station), said.
Investigation was conducted, DM revealed details
Quelling fears which took over the town, District Magistrate Alok Ranjan Ghosh said there were no links between the recent encephalitis deaths and the skeletons. He said after skeletons were found, SDO and city SP were asked to investigate the matter and submit their findings. They concluded that skeletons belonged to unclaimed bodies. Police and hospital authorities followed proper rules, he said.
Spot where skeletons were found is close to mortuary: Ghosh
"Bodies of unidentified persons are disposed of after preserving them for 72 hours in the mortuary. The district administration gives Rs. 2,000 for the cremation of every unclaimed body," said Ghosh. He added that the place where skeletons were found was close to the mortuary.
Skeletons belonged to Hindus, said Ghosh
Further, Ghosh said bodies of children below 5 years and Muslims are buried, while those of Hindus are cremated. "In the present case, the skeletons were those of Hindus," he said. To prevent any such recurrence, the district administration has decided to shift the cremation site to Dadar Ghat. Separately, while commenting on the skeletons, state minister Ashok Chaudhary blamed media for "twisting facts".
Take a look at what the minister said
Bihar Minister Ashok Chaudhary on skeletons found near SKMCH in Muzzaffarpur: Sometimes bodies have no claimants so Govt gives Rs2,000(to post mortem dept) to burn the bodies,which they don't do many times. Probe will reveal the truth behind this,media projecting it differently pic.twitter.com/gWm2pc1fNc

— ANI (@ANI) June 23, 2019
Meanwhile, Kanhaiya Kumar wasn't allowed to visit SKMCH's pediatric unit
On a related note, SKMCH is overflowing with people adding to the woes of authorities. So, media persons aren't allowed to enter the hospital. In fact, former JNUSU President Kanhaiya Kumar was also not allowed to enter the pediatric ICU and general ward. Kumar, who unsuccessfully contested polls from Begusarai seat, said no one should play politics over deaths of children.