Doctor kills driver, chops body into 500-pieces, puts in acid
Doctor kills driver, chops body into 500-pieces, puts in acid
Feb 06, 2019, 03:25 pm
3 min read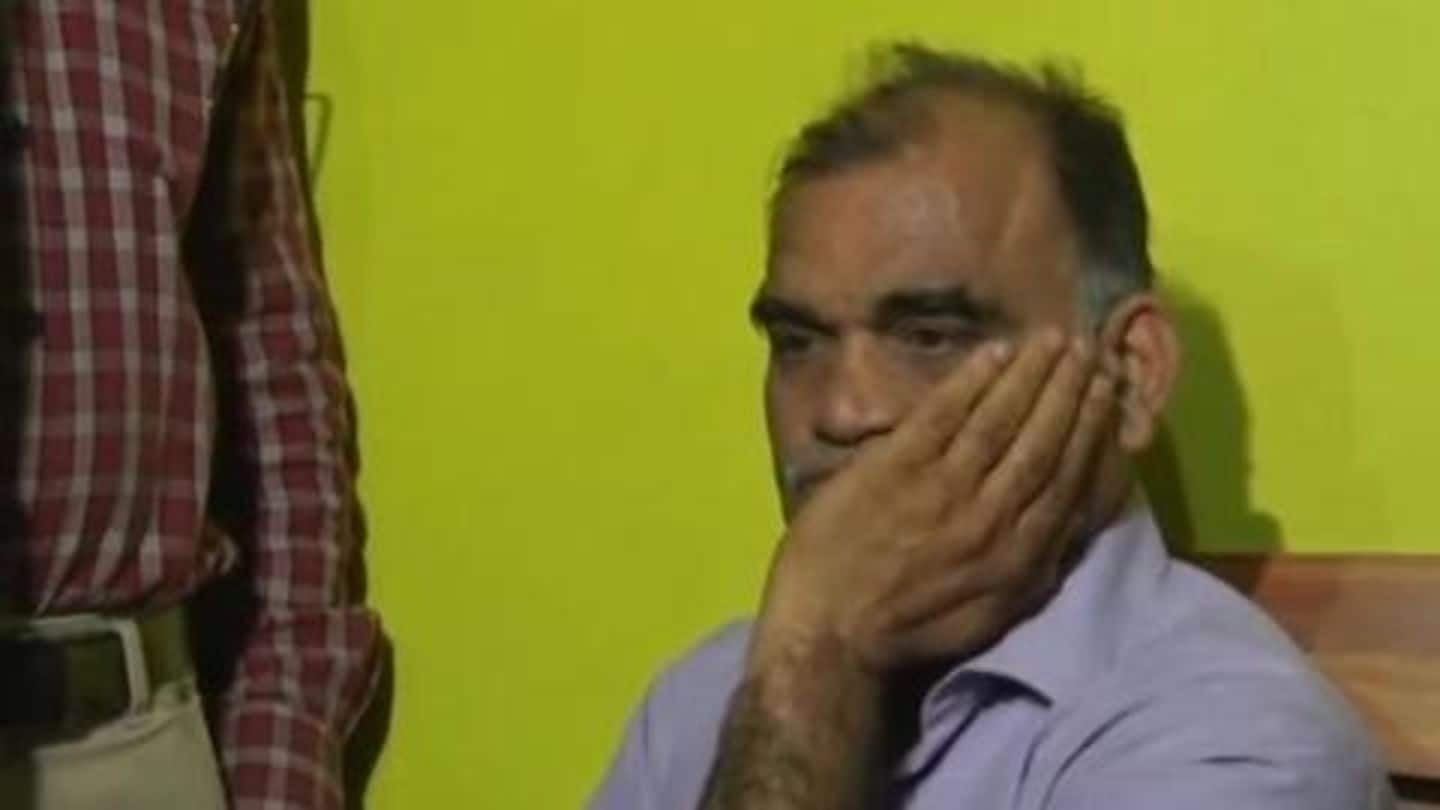 In a horrendous incident, a government doctor posted in Madhya Pradesh's Itarsi town in Hoshangabad district killed his 30-year-old driver, chopped the body into at least 500 pieces and used acid to dissolve it. After the neighbors got suspicious, they informed the police. The senior doctor was arrested on Tuesday and broke down when the police interrogated him. Here's more on this spine-chilling crime.
Victim suspected doctor was having affair with his wife
The accused, 56-year-old Dr. Sunil Mantri, was posted at Government Civil Hospital in Itarsi town and lived in the Anand Nagar area. His driver, Virendra Pachouri suspected Mantri was having an affair with his wife. Notably, Mantri's wife ran a boutique at their home. After she passed away, Pachouri's wife handled it. Pachouri's repeated allegations and bad-mouthing miffed Mantri.
Mantri bought acid, hand-saws to kill the driver
Mantri had tried to placate Pachouri by hiring him as a driver for Rs. 16,000/month, but the latter kept threatening him, asking him to stay away from his wife. So, the doctor decided to kill Pachouri and spent a lot of time in planning the cold-blooded murder. He stored 100-liter acid at his home and purchased several hand-saws for the same.
Pachouri complained of toothache, Mantri injected him with sedative
On Monday, Pachouri told Mantri he had a toothache. Rather than treating him, Mantri injected Pachouri with a sedative and slit his throat using a scalpel. He spent three hours chopping the body into at least 500 pieces. Mantri filled his domestic utensils with acid and kept the dismembered body parts in it. Then he started flushing the decomposed parts in a commode.
Neighbor noticed Mantri was restless, alerted police
The foul smell emanating from Mantri's house alerted the neighbors but it was his restlessness which invited police. Neighbors saw Mantri frequented his balcony and had a few stains of blood on him. Subsequently, they alerted the police. Hoshangabad SP Arvind Saxena said they sent a police team and Mantri got scared on seeing the officers. He confessed to the crime during interrogation, Saxena revealed.
Body parts, including head, found floating inside acid drum
The acid drum in the house had at least two dozen body parts, including the head. Police plan to excavate the sewage line to recover remaining body parts. Mantri allegedly disposed Pachouri's clothes on Itarsi road, which are yet to be retrieved. Police haven't ruled out an angle of an illicit affair and suspect Pahcouri's wife could be involved in the crime as well.