Sabarimala hearing: SC reserves verdict; temple board supports women's entry
Sabarimala hearing: SC reserves verdict; temple board supports women's entry
Written by
Shiladitya Ray
Feb 06, 2019, 03:20 pm
2 min read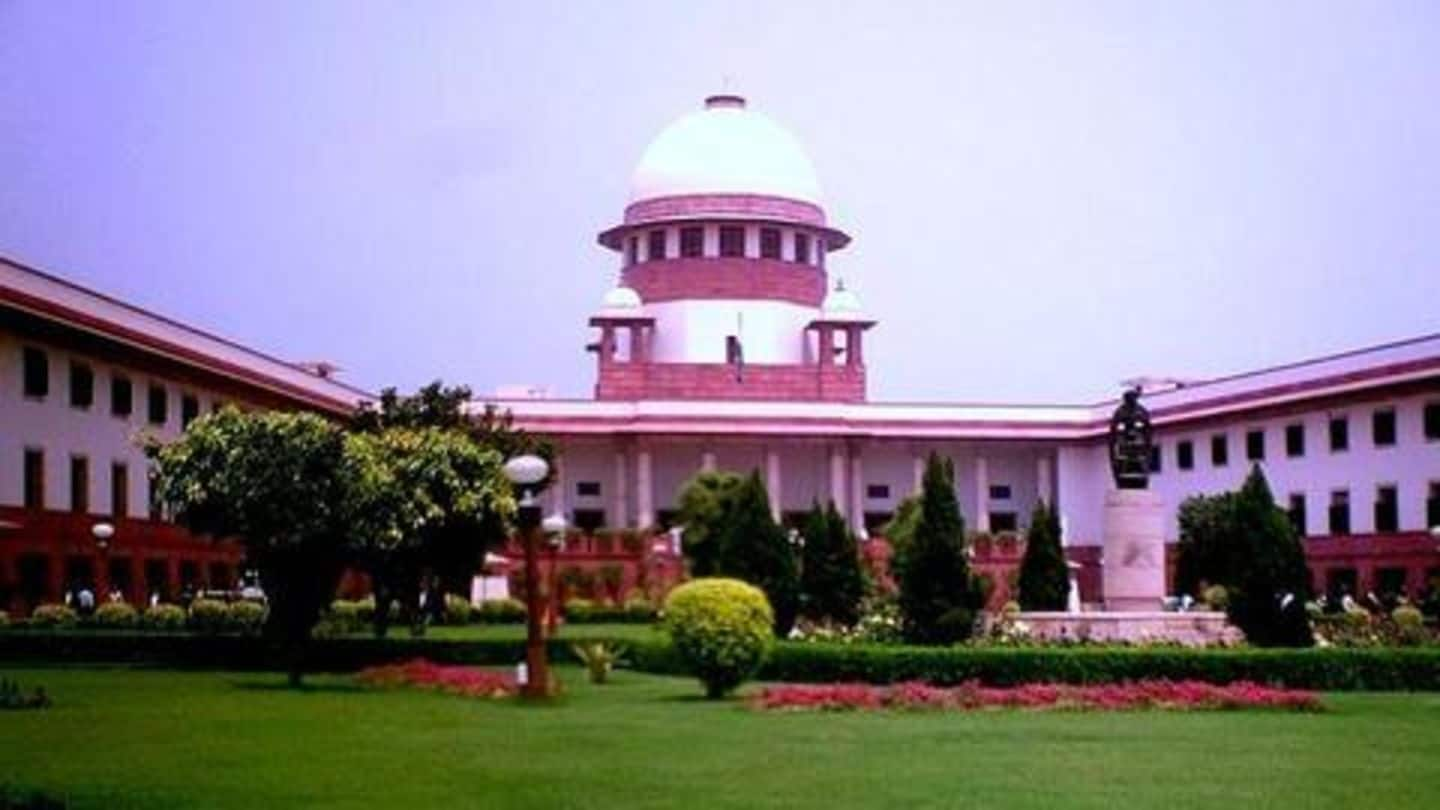 The Supreme Court, on Wednesday, began hearing a clutch of petitions seeking a review of its September 28 verdict that allowed the entry of women of menstrual age to the Sabarimala temple. During the hearing, the Travancore Devaswom Board (TDB) which oversees the temple, took a complete U-turn, and said that it would respect the SC verdict. The SC, meanwhile, has reserved its verdict. Here's more.
Have to include women in all walks of life: TDB
Earlier, the board, which is controlled by the Kerala government, had vociferously objected to the SC's September 28 verdict, saying it violated the temple's traditions. However, on Wednesday, the board opposed the hearing of review petitions, saying everyone was entitled to enter the temple. The board added that it had to transform society and include women in all walks of life.
The Supreme Court's September 28 verdict
On September 28, the Supreme Court lifted an 800-year-old ban that restricted women aged 10-50 years from entering the Sabarimala temple. The verdict led to widespread and often violent protests from Ayyappa devotees across Kerala. However, the Kerala government enforced the verdict.
The arguments in favor of a review petition
Those arguing in favor of a review of the Supreme Court's September verdict argued that religion was a matter of faith that was beyond the purview of the court. They added that religious customs could hence only be determined by the concerned community, not by the court. Further, it was argued that the court order had resulted in a breach of social peace.
Religious practice depends on community, not court
"When it comes to essential religious practice, the court should accept the word of the community," said advocate Sai Deepak, representing one of the petitioners.
What the Kerala government had to say
During the course of the hearing, which involved 65 petitions in all, the counsel for the Kerala government forcefully objected to a review of the September 28 verdict. Advocate Jaideep Gupta, representing the Kerala government, argued that exclusion of women was not essential to the Hindu religion. He further added that destruction of social peace could not be a ground to disallow women's entry since the latter is unconstitutional.
Constitutional invalidity cannot be allowed to persist: Gupta
"That social peace has been destroyed is not a ground for reviewing the judgment. Constitutional invalidity cannot be permitted to go on," argued Gupta.