Yuvraj Singh, brother, mother booked in domestic violence case
Yuvraj Singh, brother, mother booked in domestic violence case
Oct 18, 2017, 01:21 pm
2 min read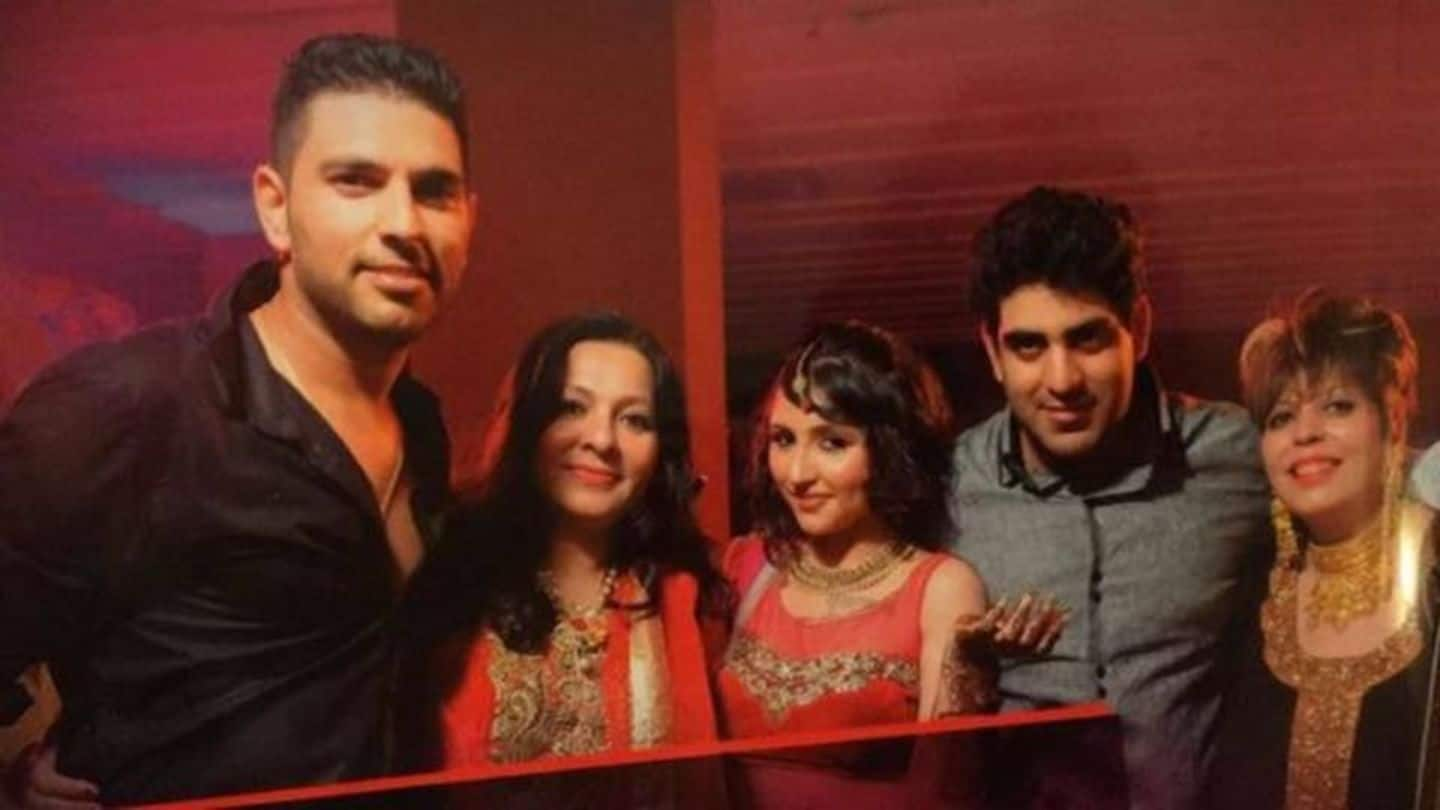 Cricketer Yuvraj Singh has been booked in a domestic violence case filed by former sister-in-law Akanksha, Bigg Boss 10 contestant. She has also leveled similar complaints against her former husband Zorawar and mother-in-law Shabnam. While Akanksha's lawyer Swati Malik has confirmed the development, she has said she would speak about it at the first hearing on October 21. Zorawar and Akanksha were briefly married.
My mother-in-law dominated my marriage: Akanksha
Reports about Akanksha's troubled marriage emerged after she was evicted from Bigg Boss. She had alleged her mother-in-law Shabnam dominated their lives and Zorawar, a "momma's boy", never spoke up. Shabnam apparently kept an eye on her belongings, gave her no money and made her work even on honeymoon, where she accompanied the couple. However, she had earlier called Yuvraj a "good human being".
Husband Zorawar allegedly pushed and slapped her
Malik alleged she was also "slapped and pushed" by Zorawar. About the delay in filing the case, she said they decided to do it since Zorawar wasn't agreeing to separate "in a graceful manner" and had refused to give her anything.
Yuvraj contributed by being a 'mute spectator'
Malik alleges Yuvraj, by being a "mute spectator", worsened matters. "When Zorawar and Shabnam were pressurizing Akanksha to have a baby, Yuvraj too joined in." "Yuvraj would even tell Akanksha that she should obey his mother because she was the most superior person in the house," Malik added. During her Bigg Boss stint, she had revealed he used to smoke marijuana.