Gangster planning Salman Khan's murder nabbed from Hyderabad
Gangster planning Salman Khan's murder nabbed from Hyderabad
Jun 10, 2018, 11:54 am
2 min read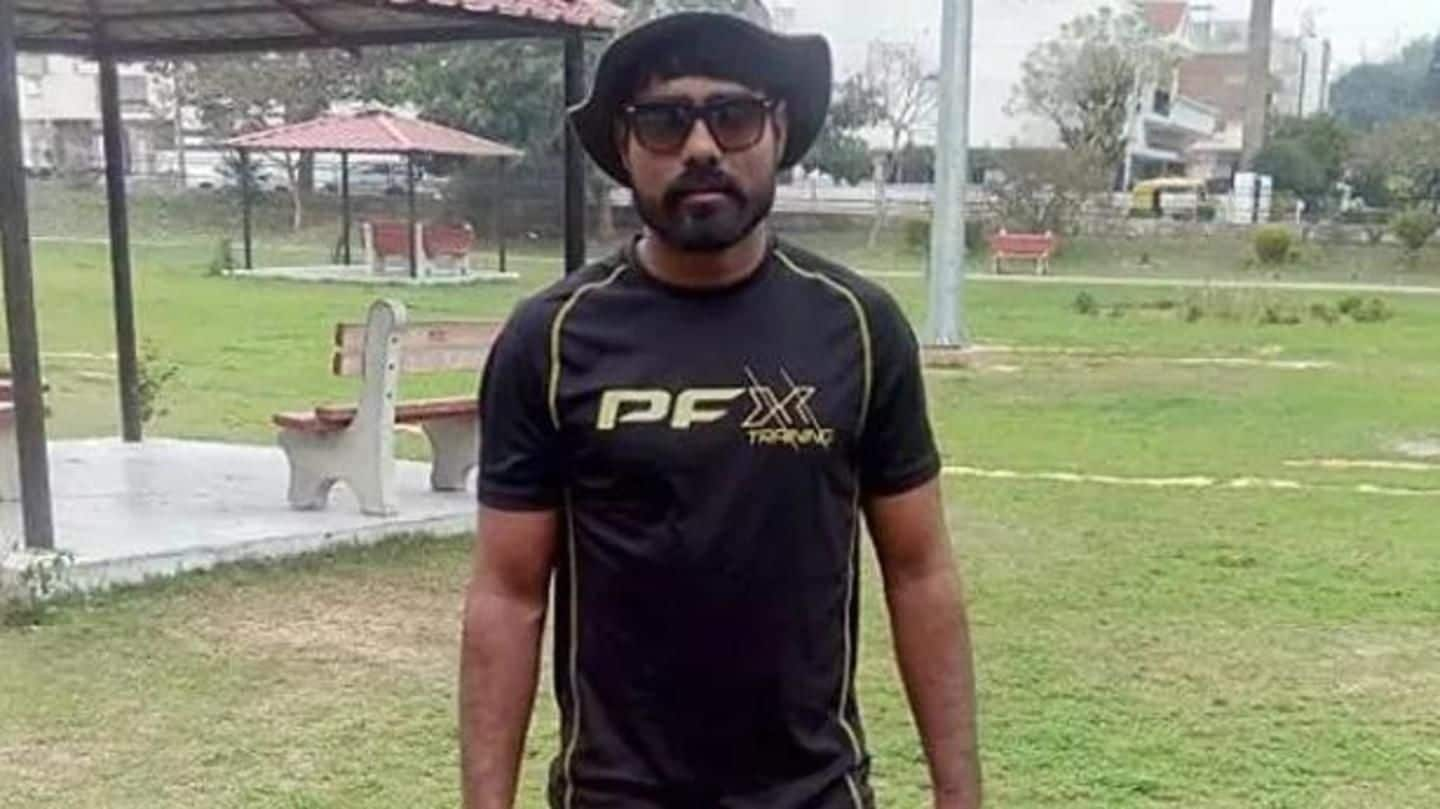 Thanks to Haryana Police, a deadly threat to Salman Khan's life was averted on time. National-decathlon-player-turned-gangster Sampat Nehra had been monitoring the actor's movements in Mumbai - where he went at what time, what weapons would be required, and more. Apparently, Lawrence Bishnoi, Nehra's gang-leader, wanted Khan eliminated for his involvement in the blackbuck case. But Nehra was nabbed from Hyderabad before his recce was over.
Nehra has been involved in over a dozen crimes
Twenty-eight-year-old Nehra, son of a retired ASI in Chandigarh, was a sharpshooter working for Bishnoi, whom he had reportedly met at a Patiala jail. He is accused in several cases of murder, extortion and robbery, among others. Among his most significant crimes was the attempted murder of an INLD leader's brother, and getting an aide released from police custody in a daring escape.
Bishnoi, currently in Rajasthan's Bharatpur jail, had issued a death threat to Khan in January. The Bishnoi community had led the anti-Khan faction in the poaching case. Nehra, who was assigned the job, had gone to Hyderabad to hide himself, from where he used to travel to Mumbai to keep an eye on Khan. Bishnoi was supervising the operations from jail through phone.
Nehra was planning to leave India after murdering Khan
To hide his tracks, Nehra took a train to Mumbai from Chhattisgarh twice recently, clicked Khan's photographs, noted his movements and routes leading to his house, then went back to Hyderabad. On June 6, as he went out for an evening walk, he was nabbed by Haryana Police. He later confessed he was planning to flee India after Khan's murder.
Salman Khan currently out on bail in 1998 poaching case
Nehra has now been brought to Gurugram on transit remand. He would be questioned further, police said. In April, Khan was sentenced to five-year imprisonment for killing two blackbuck in Rajasthan in 1998. After spending two nights in jail, he was given bail. He then filed an appeal for a formal suspension of his conviction and sentence. The hearing is scheduled for July 17.