Five doctors who have changed the face of Indian healthcare
Five doctors who have changed the face of Indian healthcare
Written by
Ramya Patelkhana
May 18, 2019, 12:52 pm
3 min read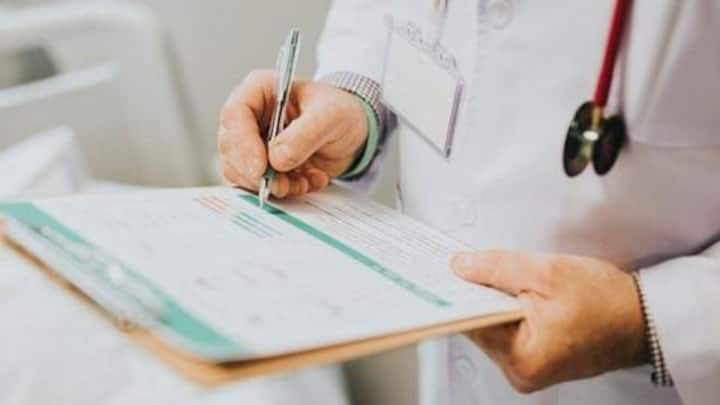 Becoming a doctor is the dream of many students and it is one of the most sought-after professions in the country too. However, being a doctor means great responsibility and it needs a lot of commitment. There are many great doctors in India who have made an impact with their contributions. Here are five doctors who have changed the face of healthcare in India.
Dr. SI Padmavati, the first female cardiologist of India
Dr. Sivaramakrishna Iyer Padmavati, India's first female cardiologist, has been serving patients for over 60 years now. She set up India's first cardiology clinic, North India's first cardiac catheter lab, and the first cardiology department at an Indian medical college. Even at 101, the Padma Vibhushan awardee serves as the Director of Delhi's National Heart Institute; she's the Founder-President of All India Heart Foundation.
Dr. Devi Prasad Shetty, the founder of 'Narayana Hrudayalaya'
Dr. Devi Prasad Shetty, a cardiac surgeon, is a reputed doctor in the field of cardiology. He has performed over 15,000 heart surgeries till date. He is the founder of Narayana Hrudayalaya, a multispecialty hospital near Bengaluru. He is the Founder-Chairman of Narayana Health chain. He was honored with Padma Shri (2004) and Padma Bhushan (2012) for his contribution to affordable healthcare in India.
Dr. AGK Gokhale is another renowned cardiac surgeon
Dr. Alla Gopala Krishna Gokhale is another renowned cardiac surgeon and the pioneer of keyhole bypass surgery. He successfully performed the first human-to-human heart transplant, first lung transplant, and first implantation of ventricular assist device in Telangana and Andhra Pradesh. The Padma Shri recipient has performed over 15,000 open-heart surgeries, 34 heart transplants, and 3 lung transplants. He's currently practising at Apollo Hospitals, Hyderabad.
Dr. Indira Hinduja delivered the country's first test-tube baby
Dr. Indira Hinduja is a Mumbai-based gynecologist, obstetrician, and infertility specialist. She is known for delivering the first test-tube baby in India in 1986. She also pioneered the Gamete intrafallopian transfer (GIFT) technique, resulting in the birth of India's first GIFT baby in 1988. The 2011 Padma Shri recipient also developed the oocyte donation technique for those suffering from menopausal and premature ovarian failure.
Dr. Kamini Rao is known for contributions to assisted reproduction
Bengaluru-based gynecologist, Dr. Kamini Rao, contributed immensely to assisted reproduction in India. Her specializations include reproductive endocrinology, ovarian physiology, and assisted reproductive technology. She's credited with the birth of India's first SIFT (Semen Intrafallopian Transfer) baby. The Padma Shri awardee started South India's first semen bank and engineered the country's first babies born through ICSI (Intra Cytoplasmic Sperm Injection) and Laser Assisted Hatching.