Nitin Gadkari apologizes for Mumbai-Goa Highway's poor condition
Nitin Gadkari apologizes for Mumbai-Goa Highway's poor condition
Aug 25, 2018, 03:21 pm
2 min read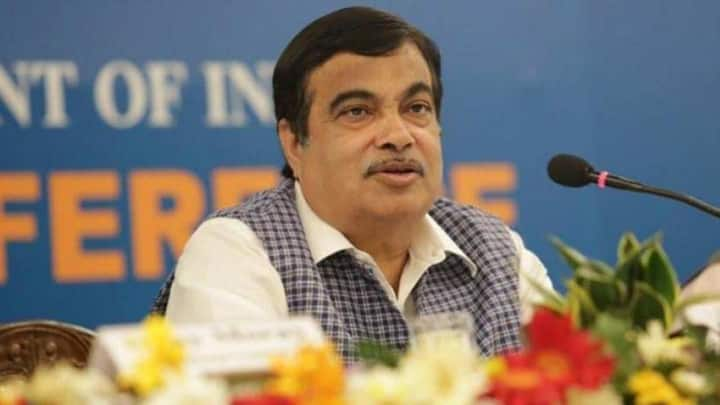 Union Transport and Highway Minister Nitin Gadkari recently apologized for the pathetic condition of Mumbai-Goa Highway and said he felt ashamed. The minister took the road to reach Pen, recently, and the journey was mired with obstructions. However, Gadkari didn't take the responsibility completely and blamed the previous Congress-NCP government for the mess. He claimed they didn't do the job properly.
I am very sorry, says Gadkari after bumpy ride
Speaking about the journey, Gadkari said he traveled between JSW Steel Plant's (near Alibaug) helipad to Pen, a distance of 7-8 kms in 35 minutes. He said the road was horrible. "I am very sorry. As a minister, I feel ashamed and am trying to rectify things," he added. Passing the buck to Congress-NCP, Gadkari said they failed in their job.
Just how poor is the condition of the Highway?
The entire 85-km stretch between Palaspe Phata to Indapur on the Highway is full of potholes, which leads to a waste of both fuel and manpower. Notably, in July, the Bombay HC had pulled up the state government and NHAI, asking what was being done to ensure the road was potholes-free. "Why are potholes recurring on Mumbai-Goa highway, every year during monsoon?" the court had asked.
If you can't, we will do it for you: HC
"If you fail to make a firm assurance as regards appointing some expert agency, we will have to do it for you. Otherwise, how long will you continue to do this exercise? This must stop somewhere," the division bench had said.
NHAI told court potholes will be filled before Ganesh Chaturthi
During the court hearing, the NHAI blamed excess rainfall for the potholes and said due procedure would be followed to fill them before Ganesh Chaturthi, i.e., September. The court had asked authorities to come up with a plan with the help of experts to ensure widening of roads doesn't lead to potholes. Reportedly, Rs. 16 crore has been given by the government to repair the road.
12 hours, 2 metros: Gadkari also talks about Mumbai-Delhi expressway
Separately, Gadkari announced that work on ambitious Delhi-Mumbai Expressway will start in December. Once the Expressway starts, one can travel from Mumbai to Delhi in 12 hours. The target is to finish this 1,250 km stretch in two and half years of commencement. The highway will start from Gurguram, will follow the route Jaipur-Sawai Madhopur-Alwar-Jabhua-Ratlam-Vadodara, and end at Thane.