15-year-old, who lost father, brother day before boards, scores 92.4%
15-year-old, who lost father, brother day before boards, scores 92.4%
Written by
Ayushi Chamoli
May 09, 2019, 05:17 pm
3 min read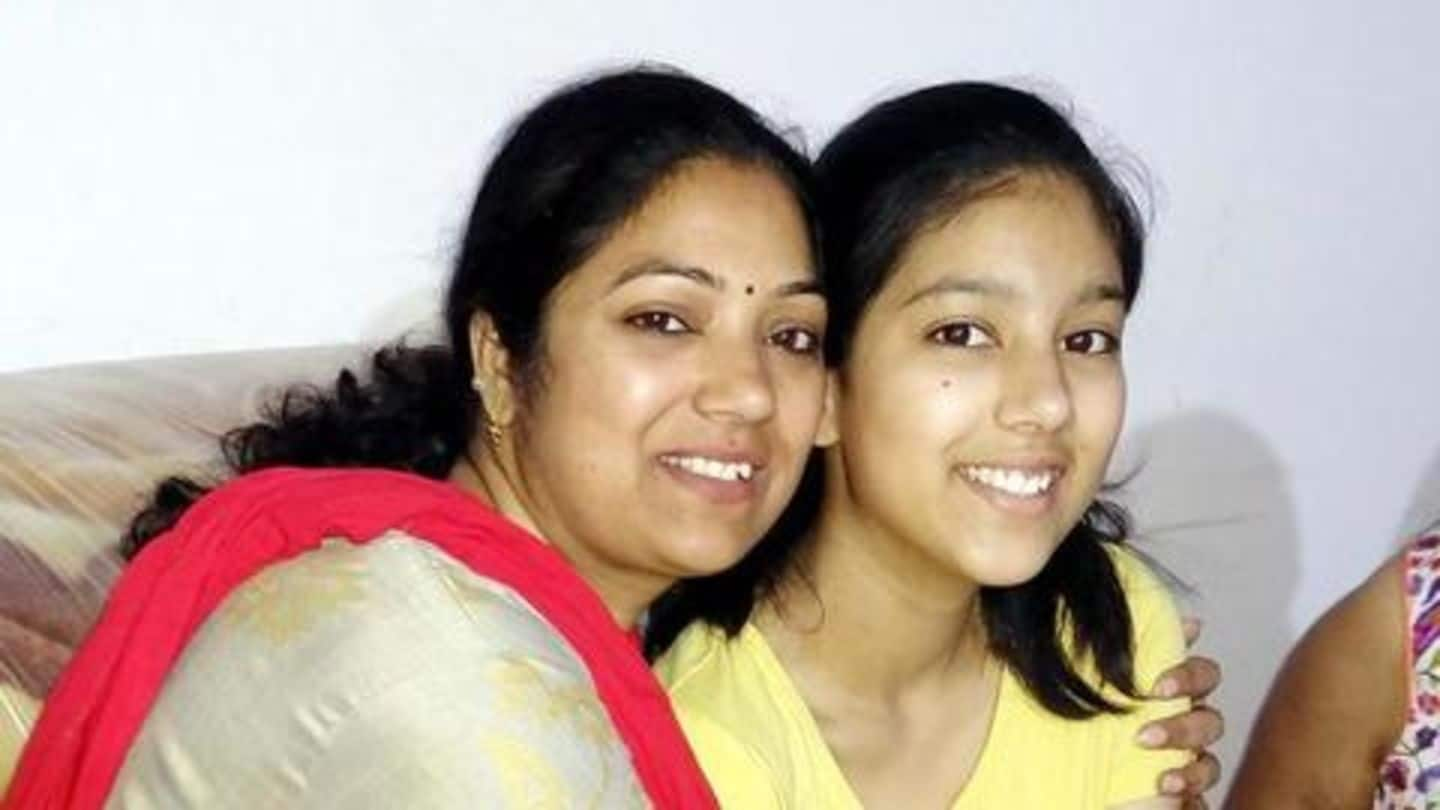 The day before a board exam is extremely stressful for any student but imagine experiencing a traumatic incident on that day. Unfortunately, this happened to a Class X student, Tiya Singh, from Ghaziabad who lost her father and younger brother on the eve of board examination. Yet, amid all this, Tiya not just cleared her exams, but also scored 92.4% marks.
Road accident took lives of Tiya's father and younger brother
On the night of March 6, Tiya's father and her 11-year-old brother, Garvit, went to buy dinner on a motorcycle. At around 9:30 pm near Shastri Nagar, they were run over by a speeding truck. Although Tiya had her first board exam the next day, she was running between the hospital, mortuary and her home along with her family.
Consoled mother, went to write exam the next day
According to her mother, Reena Sagar, Tiya showed extraordinary strength that night in coping up with grief while maintaining her composure. None of the family members slept that night, including Tiya. "She had gone to the hospital to see her critically wounded brother. She even consoled me time and again. When morning came, she got ready and went for her exams," Reena added.
Tiya saw their bodies, somehow braved all odds, says uncle
While talking about the accident, her uncle, Anil Sagar, said that Tiya's father died on the spot, while Garvit died hours later. He said, "Tiya saw both bodies but she somehow braved all odds. She took me along to the examination center the next day, and returned to perform the last rites. After that, she never looked back, she gave all her examinations."
Her father wanted her to become a doctor, says Reena
After facing financial crisis, Tiya's father had opened a crockery shop to support his family. According to Reena, he wanted Tiya to become a doctor. In fact, on that fateful night, he told her that she should score good marks in order to pursue the dream. "He couldn't do much for himself but wanted Tiya to become a doctor," Reena added.
Meanwhile, she has opted for Biology in Class XI
Further, Reena added, "Several of our relatives are doctors and their children are also in the medical field. So my husband also wanted to make her a doctor." Notably, Tiya, a student of Brightland School in Govindpuram, secured 99 in English, 95 in Social Studies, 90 in Hindi and 89 in Mathematics and Science each. She has now decided to opt for Biology.
We have waived all her school fees, says school's director
Meanwhile, Balvin Khandelwal, the director of Tiya's school, has decided to support her family, and offered a primary teacher's job to Reena. "The girl is brilliant and has opted for Physics, Chemistry and Biology as she is aiming to be a doctor, the way her father wanted her to be. From our end, we have waived all her school fees," Khandelwal added.
My father would have been the happiest person, says Tiya
While remembering all her small fights with her brother, Tiya said, "But he loved me a lot. My father would have been the happiest person to see my results." "I feel I could have done better had the accident not taken place. The accident took away everything I loved, but I have this challenge to prove myself to my father," she added.